From bringing up baby Cal to life with her TV husband Dáithí Ó Sé and organising a date night with her real hubby, life is a rollercoaster for Maura Derrane. Donal O'Donoghue meets her for this week's RTÉ Guide. Get a sneak peek below.
Maura was nearly 44 when Cal, her first child, was born. "I wasn't pining for children," she says now. "But I'm a big wuss ever since I've had Cal.
"As an older mother, the only thing you can hope for your child is that you'll live long enough to see them grow
up. Sometimes I think 'Oh Lord I'll be 80 and Cal will be in his 30s' or at least I hope I will.
"If anything, motherhood has made me healthier whereas when I didn't have Cal I could be out every night going mad.

"I'm a lioness with Cal, he is my everything. I never had that feeling before in my life."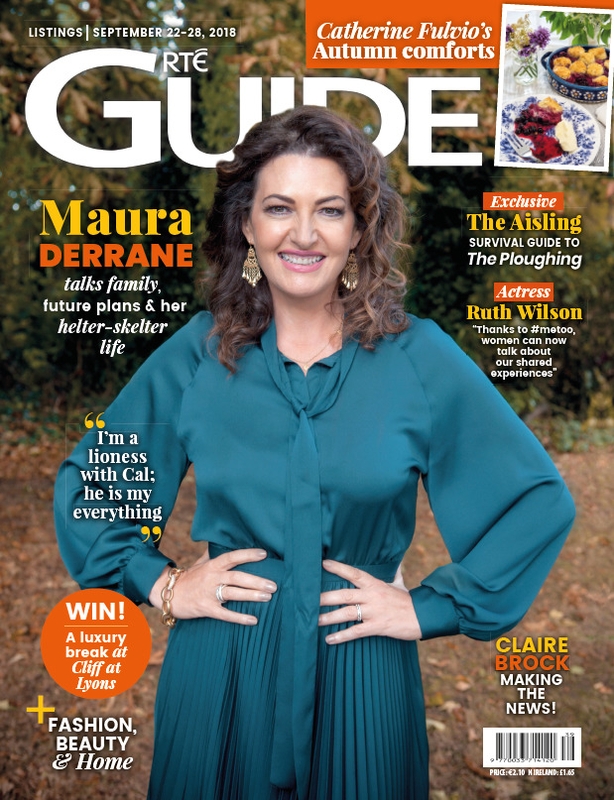 Elsewhere in this week's RTÉ Guide
Damien O'Reilly The Countrywide host talks to Darragh McManus about his tough summer and getting back in the saddle after injury.
Samantha Power Who does the former US Ambassador to the UN think she is? Nancy Previs meets her to find out.
Claire Brock Andrea Byrne catches up with the Virgin Television news anchor.
Ruth Wilson Michael Doherty meets the award-winning English actress.
Aisling at the Ploughing Your guide to the big event in Screggan...Aisling style!