Professor Fergal Malone, master of the Rotunda Hospital and Maura Lavery, clinical midwife specialist is lactation at the Rotunda joined Miriam O' Callaghan on RTÉ Radio 1 to discuss breastfeeding facts and advice.
We need your consent to load this rte-player contentWe use rte-player to manage extra content that can set cookies on your device and collect data about your activity. Please review their details and accept them to load the content.Manage Preferences

As World Breastfeeding Week comes to a close, the World Health Organisation and Unicef promote exclusive breastfeeding for all mothers up to 6 months to achieve optimal growth, development and health. Thereafter, they should be given nutritious complementary foods and continue breastfeeding up to the age of two years or beyond. .Fergal Malone shared his medical expertise on the subject when he joined Miriam in studio.
"There's no doubt breastfeeding is better than formula milk for babies."
"Stronger immune system, less ear infections, generally less infections and thriving babies," are just some of the benefits of breastfeeding for the baby mentioned by Fergal.
But the benefits aren't just for the baby, there are lots of health benefits for the Mother too. He particularly emphasised that "premature babies do much better with breast milk."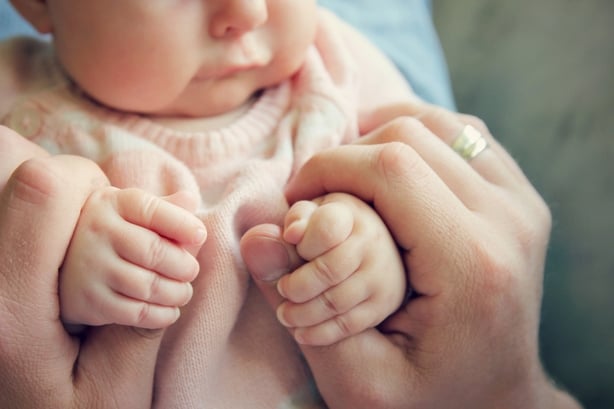 "There's no doubt that breast is best," he concluded.
The Rotunda hospital is certified by WHO as a "baby-friendly" hospital as part of an initiative founded to promote breastfeeding globally.
Malone explained that at the Rotunda the staff "assume you'll breastfeed" unless you opt-out.
Speaking as a Mother, Miriam queried if the exhaustion felt by new Mothers as you "feel like you've been hit by a bus for the first few days", is a reason why Mothers give up as they feel too tired to do it.
Professor Malone admits that "breastfeeding is tough."
But at the Rotunda, they have a mission to support Mothers as best they can.
Referring to changing societal attitude and acceptance towards breastfeeding when Mother's have moved home with their babies, he said, "the idea that mothers should not be embarrassed to breastfeed when they are in public, in a restaurant or wherever they are, they should be able to breastfeed and thankfully societal attitude is changing."
Professor Malone accepts that Ireland still has a long way to go and challenges around this issue still exist. He believes that not just societal attitudes need to change but the physical infrastructure needs to be improved to create suitable "spaces for both mothers and dads."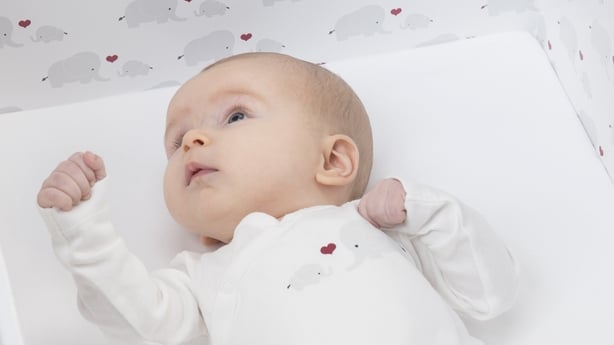 Speaking about the practicalities of breastfeeding Maura Lavery explained that it is presumed that "generally speaking, from a medical perspective, all mothers can breastfeed unless found otherwise."
Responding to the concerns of breastfeeding mothers that their baby is getting enough milk, she cites dirty nappies as one indicator.
After leaving the hospital babies should have 6 to 8 feeds in a 24 hour period, this should result in "at least six wet or dirty nappies."
Weight checks and a measure of how settled the baby is between feeds are also indicators that the baby is getting enough milk.
At the Rotunda, Lavery says that they "are big fans of choice but informed choice in maternity care."
The 27-28% of their patients who choose not to breastfeed are supported and taught how to correctly make formula milk.
While 78% of new mothers at the Rotunda initially choose to breastfeed, after 6 weeks 50% remain breastfeeding, while this falls to 40% after 6 months.
The World Health Organisation promote a 6 month period of exclusive breastfeeding although both Fergal and Maura agree that "a few weeks is better than none at all."
Listen to the full interview with Miriam O' Callaghan on RTÉ Radio 1 above.