Have you ever heard the first rule of grocery shopping? "Don't shop while you're hungry." And there's a reason it's the #1 piece of advice – it saves you money! Luckily for you, John Lowe the Money Doctor is here with 6 more tips rather than rules to help line your pockets a little more.
1. Start with the basics
Make a list and check it twice. There is no need to go shopping without first checking the cupboards and your fridge/freezer – that's how you end up with 16 packets of noodles and no soy sauce.
Trust me: you will save money by getting into this habit.
2. Cook in bulk
Stews, curries, soups: there are huge savings to be made by buying in bulk, cooking and freezing in advance. From whole fish to larger packets of rice, pulses and potatoes, it costs less to buy more. So when you're checking your cupboard and fridge, make a list of meals that you'll prepare with the ingredients you buy.
Get into a rhythm and you'll soon save yourself the need to buy big-ticket items like meat and poultry for a whole week's shop.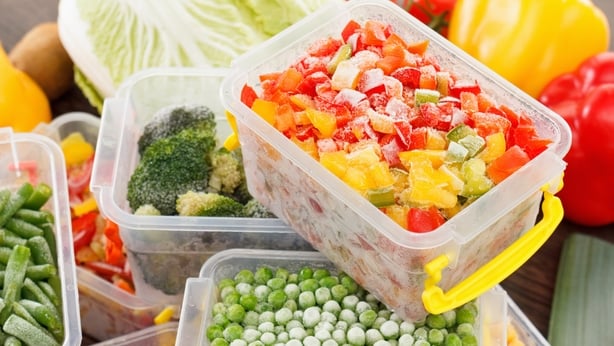 3. Don't be precious
You can make huge savings by shopping in the discount aisle. Fresh fruit and vegetables, cheese, bread, milk, meat: everything that's coming up to its best-before date will be stocked here, often close to closing time.
For those who may feel a bit iffy about such purchases, consider this: no retailer will choose to sell you food that is not fit for consumption. Try it out – but beware, the savings can be addictive.
4. Get online
For many of us who prefer to trawl the aisles ourselves, the thought of someone else choosing under-ripe bananas or substituting a different brand of washing-machine detergent for us is an unsavoury one – but online shopping has come on in leaps and bounds in recent years.
Two of the biggest supermarkets, SuperValu and Tesco now offer the service and as ever, they're competing for your business. Tesco offers €10 off first online orders over €60 using the code RXXFGK7; while SuperValu offers €15 off all first orders above €75.
If you opt to collect your order, it's free; while delivery can be as low as €3. Not bad, considering the average Irish household spends €123/week on food. That also doesn't count the savings from impulsive buys!
Alternatively, you could check out Buymie, an on-demand grocery app which offers up a personal shopper to go to a selection of your local stores. You can shop around for the best deal from the comfort of your home.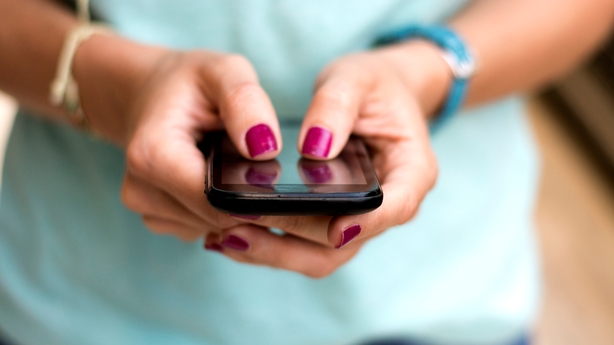 5. Get smart
Everyone knows about club cards, points systems and rewards by now, but if you're someone who religiously accepts the loyalty card offered by every business from your local café to your hair salon, you'll know how difficult it can be to find the one you're looking for in your wallet. Or worse still, to find your car key on your keyring amongst the dozens of fob-sized mini cards looped together in an impossible Rolodex.
Do yourself a favour and ditch the cards – but not before loading all their information to an app like Stocard -it's free. The Stocard app stores the numbers and barcodes of your cards so that you can simply open the app and find the card you're looking for in a jiffy. Trust me, you'll use all your cards more frequently if you simply make it easier on yourself to find them as you always have your smartphone with you.
If you want to track all your spending, you could also download the relaunched Money Doctor app which will track the amount of money spent over a period and the geographic location of where you spent it - and its free!
Alternatively, Money Lover is a handy money tracking app that will help you track your spending.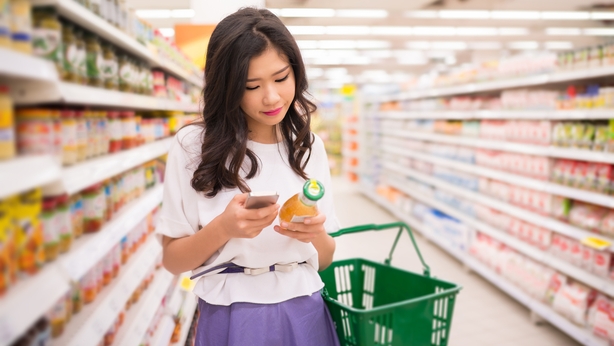 6. Shop around – but play loyal
Everyone has their favourite shops and limited time to get the groceries bought, bagged and home. But if you can afford to spend the time shopping around, you could end up affording to spend a lot more on yourself.
Aldi and Lidl are excellent options for a lot of low-cost, high-quality produce, but some shoppers may prefer to turn to Tesco for some harder-to-find brands, SuperValu for the butcher's personal touch, or Dunnes Stores for the fish counter. If you have the time to split your shop, consider doing so and grabbing the best deals from each one.
Once you've found the stores that suit your needs, stick to what you know. You can easily save 20% per transaction by capitalising on money-off vouchers sent out each quarter by a lot of the bigger chains, which you'll earn by shopping there more often.
Dunnes Stores, in particular, are famous for their frequent '€10 off with every €50 spent' offers; combine that with Clubcard point rewards from Tesco and Real Rewards from SuperValu, and you could save yourself a pretty penny every week. Better in your pocket!
For more information click on John Lowe's profile above or on his website.