TV presenter Elaine Crowley has entered her 40's with a newfound confidence, having slain the demons that once affected her self-image. She spoke to Donal O'Donoghue about living life for today. Get a sneak peek at her interview below.
For Elaine, the worst word in the world is 'should': you should be skinny, you should be married or you should have kids and so on.
"My psychiatrist, the lovely lady who puts me back together, tells me to stop using that word: you should or shouldn't be anything.

"You can beat yourself up a lot about the goals we should have achieved or the things we should or shouldn't have done."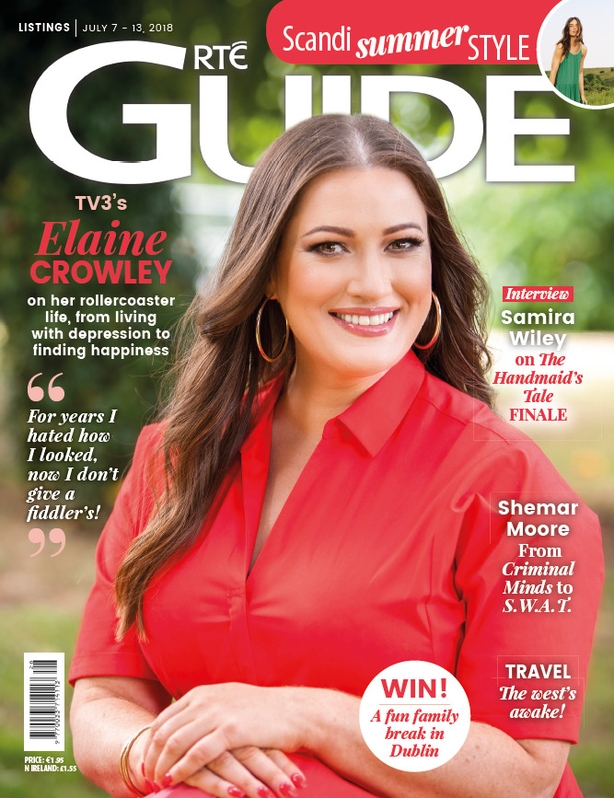 Elsewhere in the RTÉ Guide:
Samira Wiley From OITNB to The Handmaid's Tale Samira Wiley anxious to avoid the pigeonhole of gay African-American roles.
Shemar Moore The star of new kickass action series S.W.A.T. talks to Donal O'Donoghue about bringing his A-game to the screen.
Sam Claflin The star of new true-life drama Adrift tells Janice Butler about choosing the right roles and his Irish connections.
Taran Matharu The author of the Summoner trilogy started writing at just nine. He tells Stephen Meyler about his new book, The Outcast.