Husband and wife team Tom and Giovanna Fletcher are known for their upbeat writing – he for his songwriting skills with McFly and McBusted and his children's books, she for her romantic fiction, vlogs and blogs about being a mum. They have recently penned Eve Of Man, their first novel together.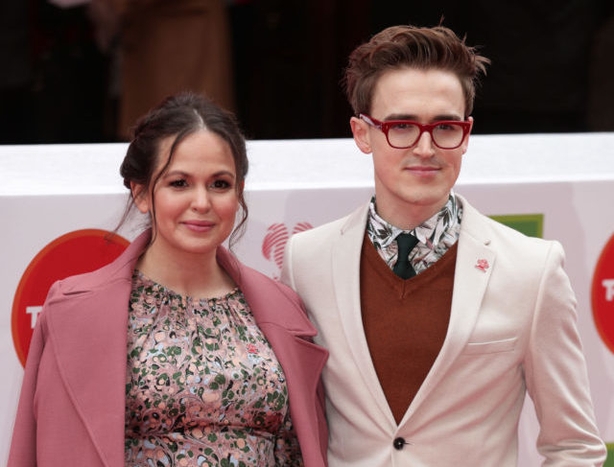 Tom, 32, and Giovanna, 33, are expecting their third child in September, so who better to ask for advice on travelling with kids?
Here, they reflect on some of their most memorable holidays with their two young sons Buzz, four, and two-year-old Buddy, and offer holiday tips for those with young children.
Keep them amused

"This time we went on holiday we used a company called Keep Em Quiet which provides activity packs and all the things that you'd take on a plane. But we learned the hard way," Giovanna recalls.
"When I went with Tom to Australia with McBusted, Buzz was 10-and-a-half months, so I took him out with me. It was a 22-hour flight.
"I did have a bag of tricks including new toys and iPad with pop up games. Our kids don't have iPads or iPhones – the only time they have them is on flights, so there's this new magical device for them. Then, when they get home, it just won't switch on!

"In my head, I was so panicked about what everyone else was thinking when I got on that flight and that everyone was going to be against me. They had this cot he was going to go in. We were in Premium Economy and the cot had interlaced seatbelts which you clip over the cot.
"He fell asleep but when he woke up he must have felt like he was in a cage. And from that moment on he just didn't want to go down so I kept having to take him away and then settle him down for 45 minutes and then he'd wake up crying.
"Eventually I cried, but everyone else in the cabin was so lovely to me. They'd come over and say, 'We've all been there' or, 'You're doing a great job', which probably set me off crying again!"
Long car journeys

"We have a sing-song in the car. The boys are good now, but Buddy used to be awful – he just cried," Tom recalls.
"One time we did a break to Bath and the car journey there was just like something out of a comedy sketch. We had to pull over and Giovanna had to get in the back, Buddy did an explosive poo and cried for four hours. When we finally got there we just fell out of the car!"
Take spare clothes and snacks

On any journey, take a change of clothes for both of you, the couple advises.
"The last time we went away, Buddy spilled a whole glass of orange juice on my lap before take-off," Tom says.
Giovanna adds: "I always take more nappies than I think I'll need, a whole packet of wipes, some toys they've never seen before and snacks. Aeroplane food is never really the sort of stuff they want. But ours always go on a hunt and before you know it the air stewardess has given them something.
"Also take anything for teething, like teething granules, comforters and their favourite toy."
Go with other people

"It really helps going on holiday with other family members," Tom says. "We just went on holiday with my mum, dad and sister.

"Even going through airport security with two boys and a pram, taking Buddy out of the pram, folding the pram, taking your laptop out so it can be scanned while holding him… you could really do with a pair of extra hands!"
Villa or hotel?

"This time last year we went to stay at a villa in Crete and it was amazing because we could put the kids down at 7pm, everything was as normal," Giovanna recalls.
"Then we could come down, have a drink and enjoy the evening, whereas in a hotel – which we had a lot on tour – you put them to bed and then you're sat there in the dark, with your earphone splitters watching Game Of Thrones on your laptop!"
Theme parks?

"Hire a pram out there," says Giovanna. "Every time we go to Disney World in Orlando we do that and it's brilliant because at some time during the day the kids are going to want to crash – especially if you want to see the fireworks at night."
If your kids are pre-school, go just after Easter when it isn't busy and is warm but not too hot, they advise.
Tom adds: "Normally the prams you get from the theme parks themselves aren't that great, so shop around. Get one that can recline. And plan trips around their ages. Buzz is a great age for theme parks now."