Take note all Leaving Cert students! Time is on your side but not for too much longer so get those CAO forms reviewed before July 1st.
Sean O'Rourke was joined by guidance counsellor and Irish Times Education Columnist Brian Mooney for advice for our 76,000 students who have just completed the exams that may haunt their dreams for years to come and that will dictate their next step in life.
Brian says when it comes to picking a course, it's not the jobs market or the prestige of a degree that should swing the ultimate decision. It should be based on what you truly want to do.
"In six months time, you'll be in college and it'll be the shortest day of the year and it'll probably be very, very poor weather and you're going to get out of that bed and you're going to go to your lectures and nobody will know if you did or not, particularly if you're living away from home, and you're only going to do that for a course you enjoy that you're engaging with the content, that gives you energy and that motivates you and that's the key."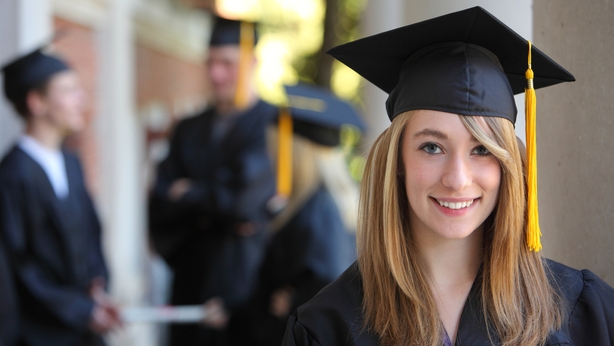 Brian gives a word of advice: put your dream course down as your number 1 choice. You never know what could happen.
"The most devastating result you get every August when we're talking about this is somebody ringing you up saying, I really wanted that course, I didn't put it down and I ended up getting the points but I haven't listed it so I mean that's devastation."
There are several weeks left to change your mind, and before you do, Brian recommends you check out the Qualifax database online.
"Put in the keywords that for you personify the things you're genuinely interested in and it will search the entire database in a millisecond and it'll put up all the courses that are there from Donegal to Cork… In every course you'll find the total content, the career progressions, what are mandatory subjects, what are optional options and read that stuff… Read that content because you don't want to get surprises when you've already committed to a course and you're halfway through it and you suddenly say, God, there's a lot of maths in this!"
Click above to listen back to RTÉ Radio 1.