Last week, Taoiseach Leo Varadkar branded the prosecution of gay men in Ireland in the 1970's and 1980's "a cruel form of entertainment", in a speech made before the Dáil.
He noted that in the 3 years before he was born alone, 44 men were prosecuted. Leo was born in 1979. As he put it, "not all that long ago". Sean O'Rourke sat down with two people for whom the battle to decriminalise homosexuality definitely remains in living memory, former Fianna Fáil Minister for Justice, Máire Geoghegan-Quinn and Senator David Norris.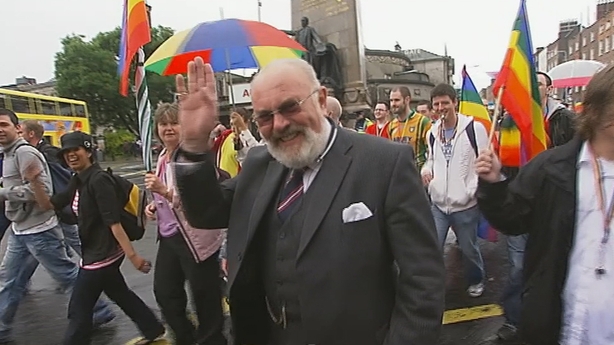 Reporter Paddy O'Gorman spoke with patrons of Dublin gay bar, The George. The older men there, who had lived through the period of criminalisation, told Paddy stories of being afraid to walk down the street holding hands with their partner, of running into aggressive behaviour outside known gay establishments and feeling that they couldn't report harassment to the police.
Máire told Sean that when she took up the position of Minister for Justice and was being advised of the aims the party hoped to achieve during her tenure, decriminalising homosexuality was "at the very end of the list". This was done out of a "protective" instinct, she explained. It was thought it would be very difficult to do. She decided to move it to the top of the agenda.
"If there is a difficult subject or some task that's particularly difficult, you should take that out, do that first, get rid of it and then go on with the easy things. And I suppose, in those days, the decriminalisation of homosexuality would have been regarded as something, that would be very difficult…I said, 'Let's bring that up to the top of the list'. "
Máire remembered going to see the then-Taoiseach, Albert Reynolds, to inform him that this would be coming down the tracks. Reynolds came from a "very conservative, Catholic tradition", Máire explained and his "morals" clashed with the subject. But he told Máire that when she brought legislation to Cabinet, she would have his support.
"He said, you know, 'I'm not terribly comfortable, Máire, doing this'. 'But I know', he said, 'that it is absolutely the correct thing to do. So, if you bring the legislation to Cabinet, I will back you 100%'."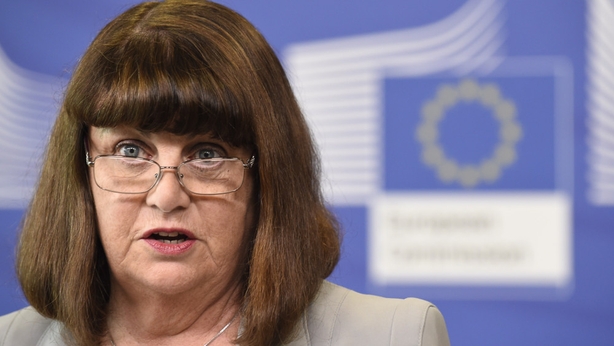 David Norris was facing his own challenges at the time. He took a case through the Irish court system, represented by Mary Robinson after he was sent to a Psychiatrist as part of medical treatment for a heart issue. The doctor suggested that he move abroad because Ireland's laws regarding homosexuality might cause him undue stress.
"I was damned if I was going to be put out simply for being gay…I applied for sickness benefit because I said, you know, 'If I'm sick, I want to get paid for it'. But they wouldn't give it to me. So, I was sick on the one hand but I didn't get the benefit on the other." 
The murder of Declan Flynn, a gay man from Dublin, was on everyone's minds during the discussion. David knew Declan personally and said that Declan's worry that he would be seen by work colleagues (Declan worked at Aer Lingus) caused him to avoid established gay venues in favour of more dangerous meeting spots.
"In those days, it really was a reign of terror...The judge in the criminal case that followed let his attackers out without any penalty whatever, which was almost giving a license to the public to murder gay men."
Máire told Sean that while gay marriage was not a subject that came up in 1993, she knew it wasn't "job done" to simply decriminalise homosexuality.
"You can never put a limit when you're dealing with human rights, you can't put a limit on what is enough and what is not enough. Because as long as the population and the world develops and people evolve,  there will always be human rights issues that have to be dealt with. You can never say, 'Thus far and no further'."
Listen back to the full discussion on Today with Sean O'Rourke above.