The TV gardener talks to Hannah Stephenson about his own mistakes over the years, and how others can avoid pitfalls in their plots.
Diarmuid Gavin admits even he's made some faux pas in his time – especially when he looks back at some of the dramatic changes he made to people's plots in his early TV make-over shows.
"There were a couple of times when, with the exuberance of getting a chance to create a garden and being given a budget, you put everything in but the kitchen sink," recalls the Irish Garden designer and TV presenter, 54.

"Garden design and gardening is definitely a craft that you learn as you go along."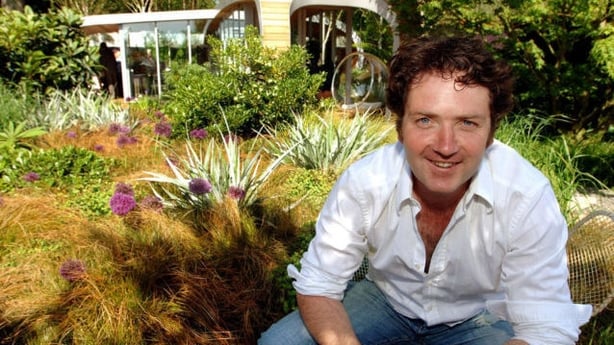 So, what are the most common design mistakes people make?
"People are too fussy with line or shape, or it might be with using too many materials. Simplicity is often lost," says Gavin. "People also tend to use too many plants. Why plant three trees, when one will do? There can be too much colour competing for attention."
Here, Gavin, who is judging the Young Landscapers Award at this year's BBC Gardeners' World Live show, offers some top tips on the dos and don'ts of garden design.
1. Don't leave plants or seeds in your car
"If you leave plants in the boot after a trip to the garden centre, you may find them wilted and light-starved a few days later. This is also true with packets of seeds. A huge percentage of those purchased remain in foil-wrapped comfort and don't make it into the warming soil.

"So, prepare the ground before you shop and when you get home from a trip to the garden centre, don't just reminisce about the tea and apple pie you had in the swish café – while your plants sweat in a sauna!"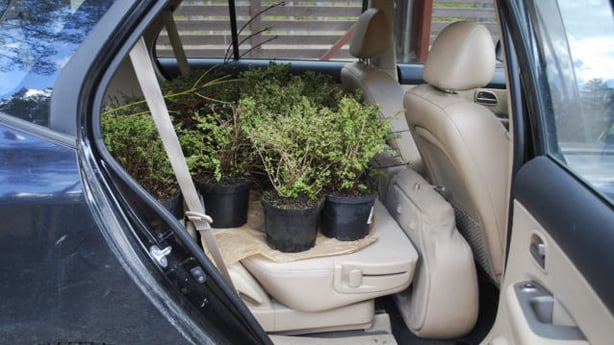 2. Don't upset the neighbours
"Check if you need planning permission for projects. I once I created a courtyard garden in Birmingham with an in-built lift. The terrace rose at the flick of a switch to reveal a subterranean room for evening entertainment.

"A neighbour complained, the council got involved, and the sleek paving was no longer permitted to rise."
3. Don't go OTT on colour
"Be careful about the colours you choose when painting walls, fence panels or sheds. Cobalt blue may look good in an exotic garden in Marrakech but on the yard wall of a two-up-two-down with a distinct lack of warming sunshine, it may feel a little forlorn.

"I'm responsible for many awards of garish candy pink due to an obsession with the work of Mexican architect, Luis Barragán."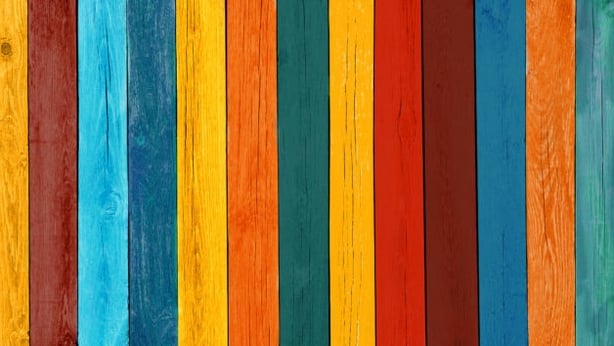 4. Don't use too many different stones
"If you're planning on a hard landscaping project, keep in mind that less can be more.
"There's so much choice of natural stone and paving products available in DIY stores and patio centres that temptation can lead you to purchase a few different styles of brick or slab.

"Combining a number of different colours and finishes can be tricky. For greater coherence with a design, stick to one product or theme."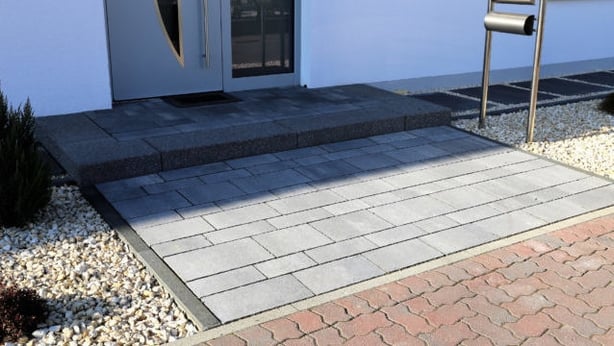 5. Do find out your soil type
"The most important thing about gardening is understanding your soil and putting plants where they are going to be happy.

"Most of us don't do that. Digging and understanding what the soil needs to make it better is vital. There's no point putting Rodgersias or primulas in a dry part of the garden."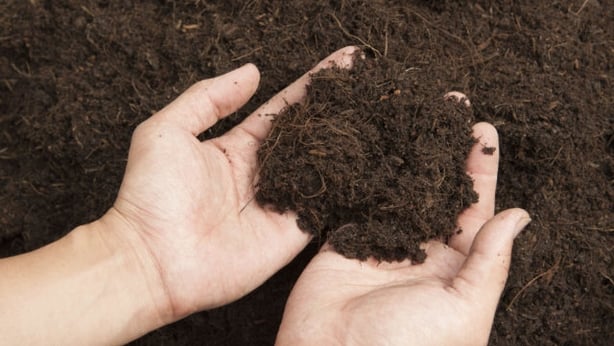 6. Do pair up clashing colours
"I like clashing colours, and when we did that in my mechanical garden (Chelsea, 2016), I tried to go against the norm, so I'd have pastel pinks but then I'd also try a bomb of geums in tangerine, just to explode it.

"Whatever statement you're making, make it! I don't believe in the whole colour wheel thing or any of these rules. We'd all end up with gardens looking exactly the same if we follow them."
Quirky as ever. Diarmuid  Gain @The_RHS  #RHSChelseaFlowerShow pic.twitter.com/jYbFy8jDil

— Hannah Stephenson (@hannahjournoPA) 23 May 2016
7. Do make use of green
"If you are going for a bling garden in which you want every colour in the sun, you want the Smarties pack, absolutely fantastic, but we undervalue green. I find greenery really cooling and beautiful.

"Don't underestimate the effects that you can get from the contrast of shades and the shape of leaves, because that can be beautiful too. Then work some colour in to highlight certain areas."
We need your consent to load this Instagram contentWe use Instagram to manage extra content that can set cookies on your device and collect data about your activity. Please review their details and accept them to load the content.Manage Preferences
8. Do give yourself room on your patio
"Lay out a table and six chairs around it before you lay your patio, and understand the amount of circulation you'll need.

"We are beginning to live outdoors on patios and decks, whenever the weather's in our favour."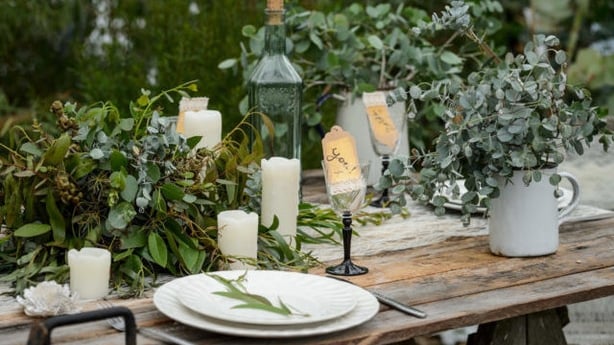 9. Do try to hide paths
"You need good pathways, although I was always a devil for not putting in pathways and making people walk across lawns, because pathways always dominated my sight lines. I do have a path issue.

"In certain areas, where they create very strong lines, I don't like them, so hide or disguise them if you can."
We need your consent to load this Instagram contentWe use Instagram to manage extra content that can set cookies on your device and collect data about your activity. Please review their details and accept them to load the content.Manage Preferences
10. Do plant next to the house
"Have a little bit of planting right next to the base of the house, taking into account your drainage and that you don't want water seeping into the brickwork. But planting close to the house will soften the building. You can do it with contemporary architectural plants, using topiary such as Buxus in a modernist house."
"In a suburban house, you can use something quite gentle, like billowing lavender, with climbers shooting up in-between.

"They soften the landscape and the view looking back to the house from the garden. If you can't plant next to the house, use pots and containers and install an irrigation system."