Today is day one of exam season, with an estimated 120,000 Junior Certificate and Leaving Certificate students facing their first papers.
Guidance counsellor and education expert, Brian Mooney joined Richard Curran on Today with Sean O'Rourke to give advice to students, their parents and everyone supporting them over the next few weeks.
Brian stressed the importance of trying to relax before tomorrow, as difficult as that may seem.
"Chill out…You don't need any more information. What you need is organising, it's like going on holidays. It's organising your case, basically."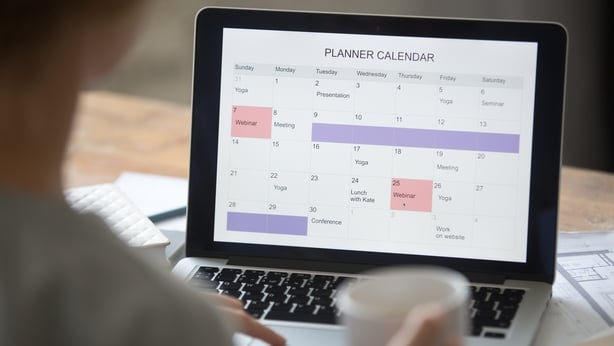 Go through your exam schedule for the next few weeks and highlight times where you can refresh your most important points ahead of exams, Brian advises.
As for the exams, make sure you know the structure of the paper, how much time you have and how to allocate time to each question. Brian thinks that the first thing students should do when they get the paper is to make notes on each question rather than starting straight into question 1.
"The key to exam success is [to] read the paper in its entirety when you go into the exam…Start sketching down rough-work answers for each section of each paper."
Brian believes this tactic will allow you to think about each question as your work through the paper and makes it less likely you will forget something you wanted to mention. But it's all about holding your nerve.
"As the invigilator walks towards you, do not panic and change the level of your paper."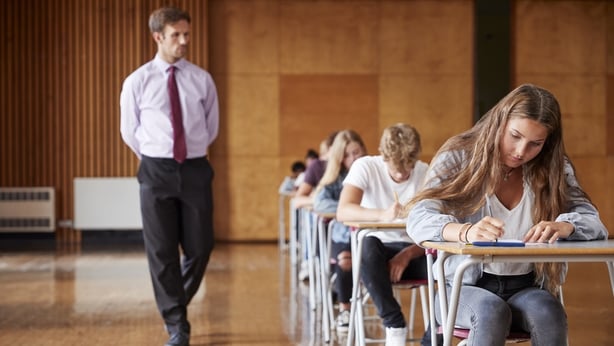 Tempting as it may be to leave the exam hall once you finish your paper, Brian told Richard that these few minutes can make all the difference. He thinks that re-reading your answers, correcting any mistakes and adding small bits of information could be the difference in a point or two. And over multiple exams, this adds up.
"Two people who have the same amount of content can get radically different exam results purely in terms of presentation."
As pressured as the exams might be, Brian was keen to make students and parents see the bigger picture. He recommends that students find times to socialise with their friends and get outside during the coming weeks, calling the series of exams ahead a "marathon". And if the results are not as students may have hoped, there are always other options.
"It is so important for parents to get this in context…This is not the end of the world. There is so much opportunity there for young people nowadays... Whatever result you get in August, there will be opportunities for you… At the end of the day, exams are important but life and health and well being are ten times more important."
Listen back to the whole discussion on Today with Sean O'Rourke above.