This year at Bloom, our own Taragh Loughrey-Grant hosted a panel discussion in the RTÉ Tent with Super Garden Judges Gary Graham, Monica Alvarez and Brian Burke as well as Super Garden 2018 winner, Darren Joyce.
During the event, Taragh opened up the panel to questions from the audience and oh, were they in for a treat when 8-year-old Senan Brady took the microphone - you can watch what him in the video above.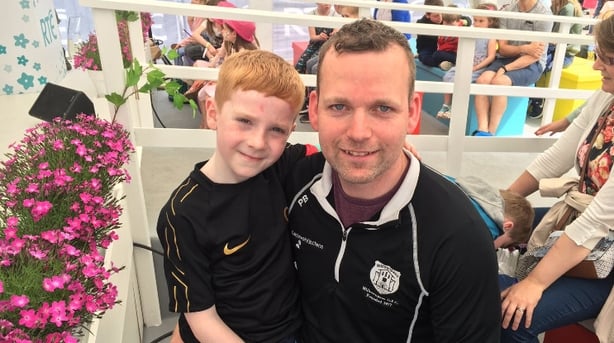 Senan, an aspiring gardener and major Super Garden fan, had the audience in stitches as he challenged the panel on their judging technique.
"I think you're going in order with numbers. Last year, Des [Des Kingston, Super Garden 2017 winner] was the second gardener, wasn't he? And this year, Darren was the third one - so you're literally just going in order," he said.
Brian Burke replied: "Senan, do you know how hard it is to pick a winner? We're up all night worrying about it!"
"Well, it was kind of a joke," quipped the 8-year-old.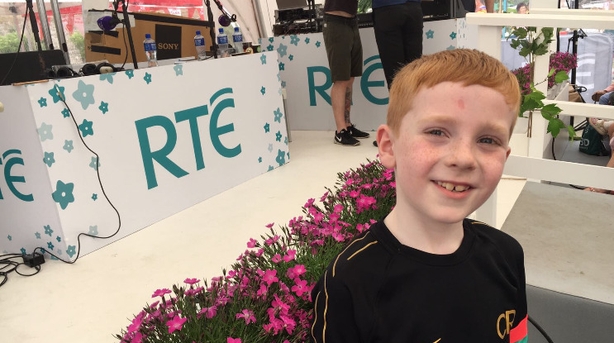 We caught up with Senan over e-mail to find out if he has any advice for the judges and what design he would submit if he were to enter the show.
How did you become interested in gardening and Super Garden?
Last year was the first year I watched Super Garden with mam and dad. I thought it was really interesting and that's why I like gardening now.
What was your favourite garden on this year's Super Garden?
My favourite garden was the moon gate garden because it looked like you could walk straight through to China. The winning garden was really good too.
Do you think the judges have done a good job picking winners so far?
Yes, I think they did a good job. They are fair and good to agree with each other.
Do you have any advice for the judges going forward?
Don't pick number 4 next year, ha ha! Bring in some members of the public to view the gardens and give their opinions to the judges before they decide the winner or just call me.
Do you have a favourite judge on the show? If so, why?
Monica because she can sing in Spanish and she likes bright colours.
Do you think you'll apply to Super Garden when you grow up?
Of course, I will. Is there an age limit? Can I do it next year?
If you did apply, do you know what kind of garden would you design?
I have an idea for a luau garden. I have it all drawn out. I picked this garden because I think it is enjoyable and fun.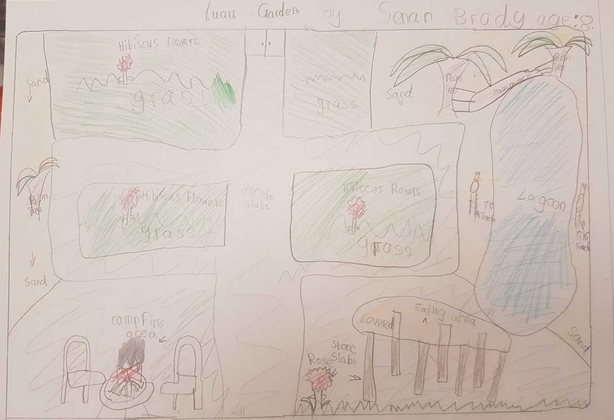 I really enjoyed my day out at Bloom, meeting and chatting with the judges. I hope someday to win Super Garden or get my garden done... keeping the trampoline of course.
A special thanks to Paul Brady for sending on the video of Senan and the judges at Bloom 2018.