We sat down with RTÉ Guide Features Editor, Donal O'Donoghue to discuss his all things Bloom.
You are hosting a panel discussion with GIY presenters Michael Kelly and Karen O'Donohoe - what are you hoping to learn?
The reason I'm doing actually is because I was talking to hosts Karen and Michael earlier this year because they had a TV show on RTÉ and we talked about lots of things but about vegetables.
So I think it will be about vegetables mainly, from the potato to the beetroot to various other things. Also about 'Growing it Yourself' and sustainability and the eco-logical issues.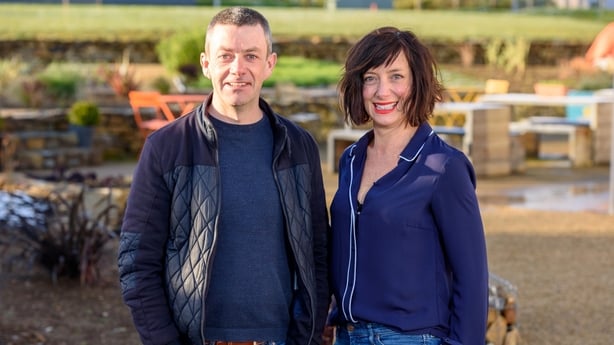 Do you think sustainability has become a topic of interest to the public?
This is the thing, one of the questions I'm going to ask these guys is: 'Why should we even bother with grow it yourself when there's a lot more availability in the supermarket and in family markets?'
Karen says she's the champion of container growing, she can grow anything in a container. So, basically, that's the question I'm going to put to her - prove it.
But, actually, I do think a lot of people will want to grow stuff in containers.
What is the history between Bloom and the RTÉ Guide?
The Guide's connection with Bloom dates back only one year really. Last year, I was here with Dermot O'Neill who is our columnist at the RTÉ Guide - he's a great man and well known - and we were here last year and I did a public interview with Dermot and the people just flocked around him. It was almost a bit like Marty Morrissey in a way. Dermot is the gardening version of Marty Morrissey, I think.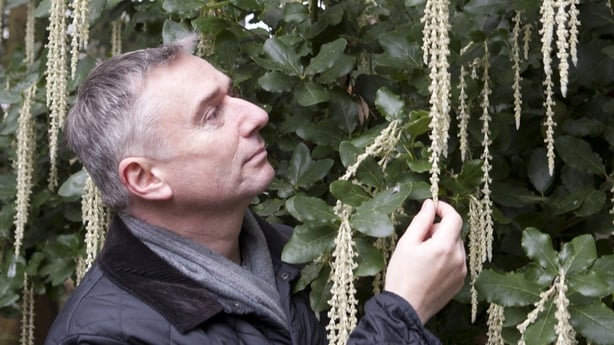 What are the key topics that you think RTÉ Guide audiences are hungry for?
What I find actually, in the magazine, what people seem to be interested in is, 'how do I do certain things?'. Diseases in plants, how do I grow things? When do I grow them? What can I grow at home?
A lot of our readers are probably urban, as well, and they have small spaces so - What can I grow in small spaces? What vegetables can I grow? What plants can I grow? What flowers can I grow?
This is your second professional year at Bloom but fourth personally, what are your highlights?
I just love the gardens. Doesn't everyone love the gardens? The bizarre gardens, the unique gardens and also Super Garden show as well, I like seeing the winner.