Feeling stressed? You're not alone. RTÉ's new two-part series, Stressed, looks at the science of stress and how it's impacting negatively on Irish society.
In the video above, presenter Jennifer O'Connell tells Claire Byrne Live how modern society glamorises stress in both our professional and personal lives.
"We need to be switched on, we need to be available and we almost wear it as a badge of honour - the busier we are and the more in demand we are," she said.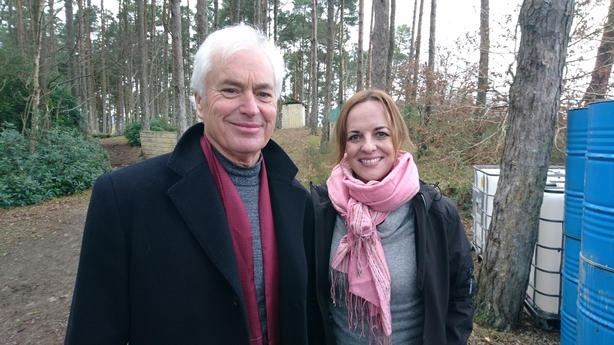 Who will we meet on tonight's show?
Tonight on RTÉ One, we'll get the results of the 'How are You Ireland?' survey of mood and well-being - developed by the Science Foundation Ireland Insight Centre for Data Analytics in UCD.
Additionally, we'll meet a group of volunteers who are going to have their stress measured as they engage in a range of interventions.
An anxious teacher
Teacher, Steffi Skeehan from Kilkenny has suffered from anxiety for as long as she can remember and says she hasn't had a good night's sleep for twenty years.
She would love to stop worrying all the time. If only she could get a good night's sleep….
A student with grandchildren
Mature student, father of three and grandfather of two, John Farrell is studying Nursing in DCU. Trying to juggle study, family life and part-time work is very stressful for him.
Adding to his stress is a two-hour daily commute to college. If he could learn to manage his stress better and keep a lid on his frustration, he might be less exhausted all the time and find moments in the day to relax.
A mother & carer
Ger Renton from Galway is a carer for her eldest child Ethan, who has Hunter's Syndrome. She says she gets easily stressed and would love to find a way to be less anxious especially when around the kids. She wants to learn to live in the present.
A stressed chef
A chef and restaurateur, Dubliner Conor Higgins' time is consumed by the running of his three businesses. Instead of doing what he loves best - being a chef - he finds himself constantly 'firefighting'.
Conor wants to find a way to use his time more productively which he feels will allow him to be better organized and will reduce his stress.
A busy entrepreneur
Entrepreneur, Jonathan Hayes from Galway is passionate about his work but finds it hard to switch off. Work can often feed into his family time. He needs to find a way to unplug.
Episode 1 of Stressed will air on Wednesday, May 23rd at 9.35pm on RTÉ One.
Episode 2 of 2 will air on Thursday, May 24th at 10.15pm on RTÉ One.