Tension is in the air, the customary unfair Leaving Cert heatwave is surely on its way and formulae and facts are being crammed into already-stretched brains at ferocious rates.
Yes, exam season is upon us and sleepless nights and study sessions abound with students trying to make the most of the few hours they'll have to change the course of the lives, in some cases.
Amidst all the pressure and tension, one teacher, a Miss Lynch, wanted to remind her students of what was truly important and penned a heartfelt note to her class that came to the attention of Ryan Tubridy on RTÉ Radio 1.
He said: "I'm going to read you the note because I just think that this is a note that I would read to my girls and I would hope that you would read to your girls and boys nearly at any age."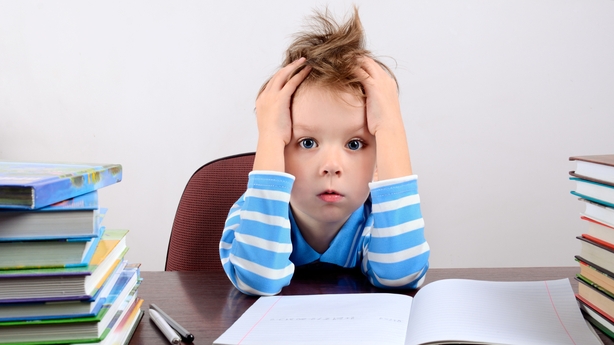 Miss Lynch's class was due to take the Drumcondra maths test the following day, but the sentiments apply across the board. It says:
"Dear students, tomorrow you will take your Drumcondra maths test. I know how hard you've worked but there's something very important you must know. These tests do not assess all of what makes you special and unique.
"The people who create these tests and score them do not know each of you like I do and certainly not the way your families do.
"They do not know that some of you speak two or more languages or that you love to sing or draw. They have not seen your natural talent for dancing or gymnastics or football.
"They do not know that your friends count on you to be there for them, that your laughter can brighten the darkest day or that your face turns red when you feel shy.
"They do not know that you participate in sports, wonder about the future or sometimes you help with your little brother or little sister after school.
"They do not know that you are kind, trustworthy and thoughtful and every day you try your very best. The scores you will get from these tests will tell you something but they will not tell you everything. These tests do not define you."
"There are many ways of being smart. You are smart. You are enough. You are the light that brightens my day and the reason I am happy to come to work each day so in the midst of all of these tests, remember that there's no way to test all of the amazing and awesome things that make you, you."
"You couldn't write a teacher like that," said Ryan Tubridy who reminded us that "adults are just children with wrinkles."
Listen to the segment on The Ryan Tubridy Show on RTÉ Radio 1 above.