Sports star and pundit, motivational coach, TV personality and overall goal-setter, Anna Geary is one to watch.

Janice Butler chats to the Cork native about teaching herself to be confident, empowering young girls and her TV ambitions.
Get a sneak peek of the RTÉ Guide interview below where Anna explains why she joined Dancing with the Stars.
"What I wanted to show people – and especially young girls – is that you can be extremely competitive and focused but not ruthless.

"I also wanted people to see another side of me; I think they got to see a softer side
and probably a more vulnerable side. Your real self comes out when you're in that kind of environment."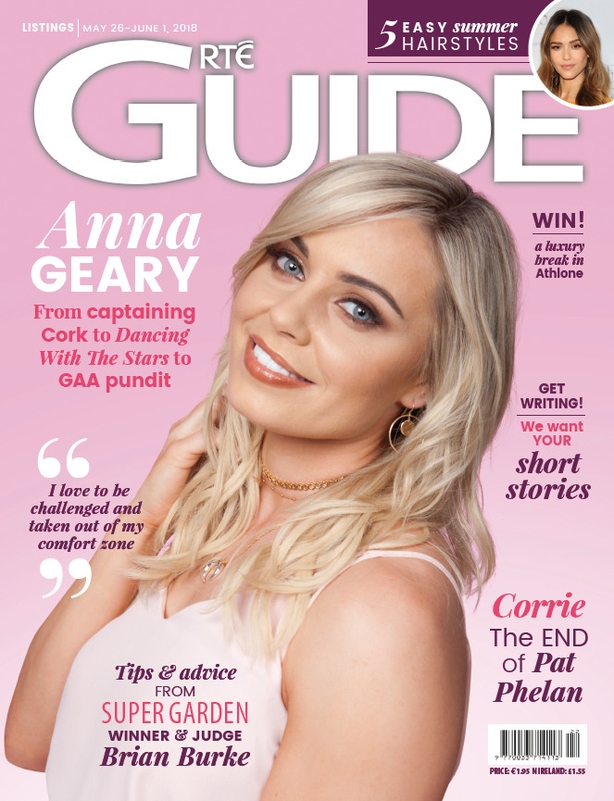 Elsewhere in this week's RTÉ Guide:
Can't Cope, Won't Cope As the hit series reaches its finale, Michael Doherty puts the two leads, Seána Kerslake and Nika McGuigan, through their movie paces!
Green fingers On the eve of the Super Garden grand final, Donal O'Donoghue meets judge and former winner, Brian Burke.
Corrie conundrum Is this the last we'll see of Pat Phelan in Weatherfield? Julie Lordan
catches up with actor Connor McIntyre to find out what fate awaits him.
Nora Twomey As The Breadwinner gets its Irish release, the award-winning director tells Michael Doherty about the film's long journey.