The Great House Revival sees architect Hugh Wallace (who you'll recognise from Home of the Year) follow six homeowners who have taken on the task of a lifetime - to transform derelict properties into fabulous homes fit for the 21st century.
On this week's episode, Hugh oversees the restoration of an elegant old townhouse in North Inner City Dublin. Homeowner Murray Rees has ambitious plans, but with a dwindling budget, he will have to learn on the job as he endeavours to turn this rundown house into a comfortable home.
Missed it? Catch up now on RTÉ Player.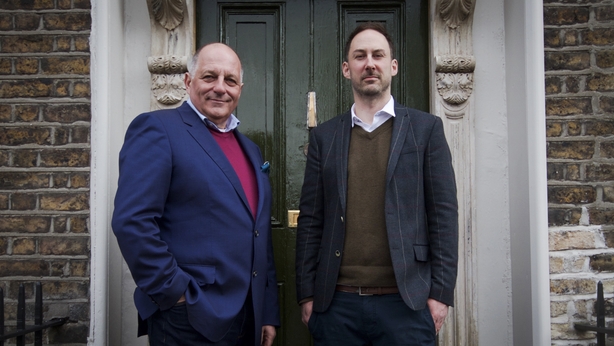 Murray has always wanted to live in an elegant old townhouse and couldn't believe his luck when he found one he could afford in North Inner City Dublin. Buildings in this area were used as bedsits and had fallen into total disrepair.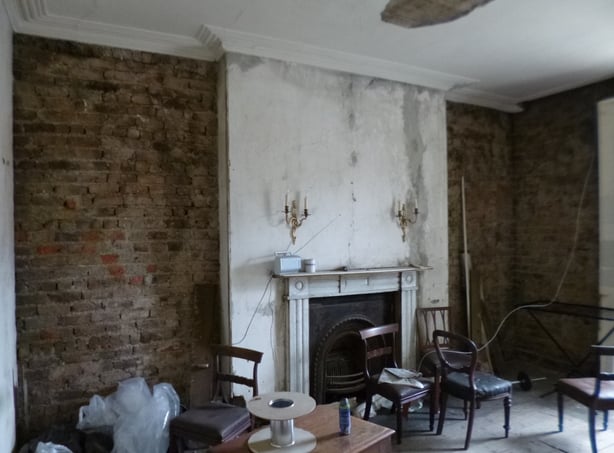 Murray is keen to save this 1840's building and return it to its full potential. He plans to restore the top two floors of the house so that he can live there. The purchase, however, has wiped out most of Murray's funds.
With only €30,000 left in the budget, he will have to do an awful lot of the work himself. Murray has architectural skills but is not a builder, or a plumber or an electrician. This doesn't faze him. He's doing weekend courses in these disciplines and figures he can skill up in time.
He also has his 73-year-old Mum, Marion, who's not afraid to climb out onto the scaffolding to give him a hand! Murray's confidence is impressive but has he bitten off more than he can chew?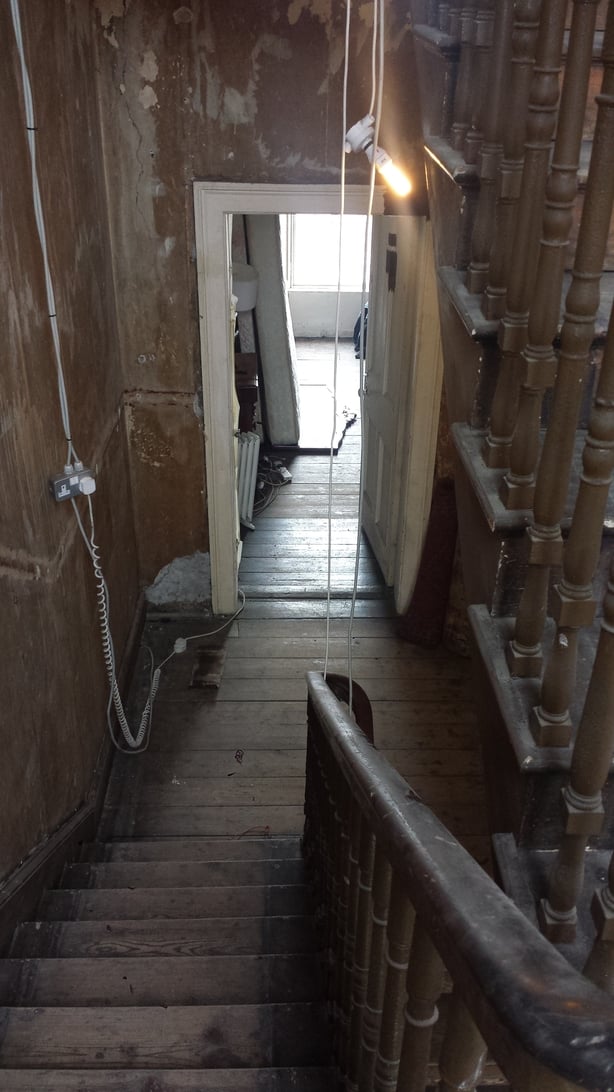 The suppliers used for this project are as follows:
Architect
Murray Rees MRIAI
Structural Engineer
Dermot Nolan & Associates
Historic Buildings Consultants and Consulting Engineers, Monkstown Co. Dublin
Breathable insulation and airtightness supplier
Ecological Building Systems on Main Street, Athboy, Co. Meath - www.ecologicalbuildingsystems.com
Insulating lime plaster installation
DB Plaster Ltd. in Clonee, Dublin 15 - www.dbplaster.ie
Electrical installation
P McEntee Electrical - pmelec@gmail.com
General and fine conservation plasterwork
Przemyslaw Wieczorek, Cartouche Plastering, Celbridge, Co. Kildare - www.facebook.com/cartouche.plastering
Plumbing services
BPM Heat in Firhouse, Dublin 24 - www.bpmheat.com/index.html
Sanitaryware supplier
PH Ross - www.phross.ie
Kitchen manufacturer
Pure Haven in Cabinteely, Dublin 18 - www.purehaven.ie
Chimneypiece specialist
David O'Reilly Antique Fireplace Restoration on Francis Street, Dublin 8 - www.irishchimneypieces.com
Wallpaper hanging
Richard Burrows in Poppintree, Dublin 11
Antique Chandelier Supplier
O'Sullivan Antiques on 44 Francis Street, Dublin 2 - www.osullivanantiques.com
Antique Furniture Upholstery
George Williams antiques in Kilmainhamwood, Kells, Co. Meath - www.georgian-antiques.com
Horsehair fabric weavers
John Boyd Textiles Ltd in Castle Cary, Somerset, England - www.johnboydtextiles.co.uk
Thermal Imaging & Smoke Test
Evolved Energy Solutions - http://www.evolvedenergy.ie
Watch The Great House Revival on Sunday, May 13th on RTÉ One at 9.30pm.