Some people might be superstitious about Friday 13th but it's really just another day to enjoy the best of Ireland. Touch wood.
Anyway, children across Ireland returned to school this week after the Easter break and deserve some fun this weekend.
Fortunately, there are lots to keep the whole family entertained whether you are interested in zoos, theme parks, shows, museums, outdoor adventure or even pond dipping.
1) Tayto Park
Tayto Park Theme Park & Zoo will host another Autism Awareness Day on Saturday 14th, from 9am - 12pm on April 14th with the intention of allowing parents of children with autism and their children to enjoy everything the park has to offer.
There will be no music played, queues will be kept to a minimum and the hand dryers will be turned off. All staff will have taken part in their annual Autism Awareness training with Autism Ireland and they have also published Social Stories to aid understanding of all the attractions.
2) Dublin Castle | Making Majesty
Why did Dublin Castle retain its royal emblems after Irish independence? Was Daniel O'Connell late for the Viceroy's levée?
The answer is revealed as the Making Majesty programme in Dublin Castle continues over the weekend. There is also a Family Activity called Entitled toTitle – The Throne Room Paintings. Booking in advance required.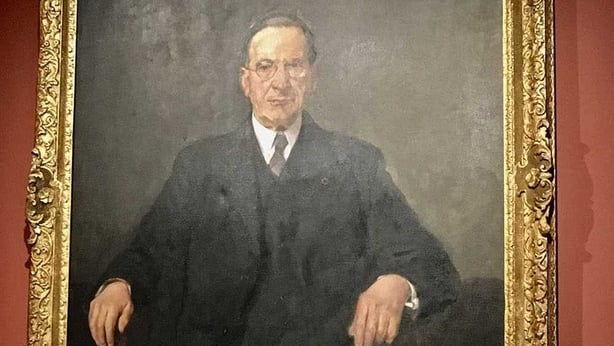 3) Funderland, Cork
Due to popular demand, Funderland is extending their Easter stay in Cork for another week. If you haven't already been, or you want to go again, you can enjoy all the thrills and spills of a fun family day out this Friday, Saturday and Sunday at the Creamfields site on the Tramore Road.
4) The Delphi Tri-Event: Swim, Cycle, Run
The Delphi Tri-Event is a fun, challenging endurance event hosted by Delphi Resort in Connemara. The event is designed as a taster event for aspiring tri-athletes, or as a fun, multi-sport challenge in its own right.
On this sprint style event, you'll swim 250m in Killary Fjord, cycle 20km through the stunning Doolough Valley, and run 5km on off-road forest trails, before returning back to the resort for refreshments.
5) Trad for Babies
A joyful introduction to traditional music for little ones! Join us for an unforgettable concert featuring traditional Irish music which will delight and enchant babies, parents and grandparents alike.
There are two shows in the Roscommon Arts Centre on Saturday 14th and two shows in the Hawk's Well Theatre, Sligo on Sunday 15th.
6) Siamsa Tire
The Tralee Musical Society presents Children of Eden, a fast-moving, uplifting and creative show portraying the story of creation, following Adam and Eve and Noah and his family. The award-winning show features an amazing score by Stephen Schwartz, composer of Pocahontas and Wicked, with evening performances from Wednesday to Saturday.
7) Axis Ballymun
A fun, family show about courage, trying new things and stepping outside...Whatever the Weather! There are three shows on Friday, 13th at 10am, 12 noon and 3pm.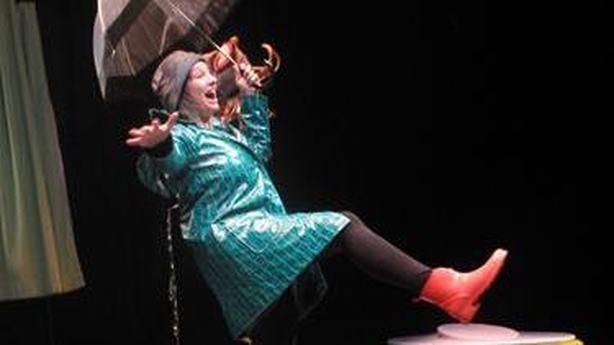 8) Lough Erne Canoe Rally
The Lough Erne Canoe Rally is a not for profit, competitive canoeing/kayaking event open to all abilities and age groups on Saturday & Sunday and the entry fee includes access to all events, BBQ dinner on Saturday evening and entry to Fancy Dress Disco
9) Lismore Heritage Centre
The Lismore Dramatic Society performance of 'Musical Magic' with the big hits from Broadway's biggest shows continues this weekend in the Courthouse Theatre. The show features songs from Grease, Matilda, Wicked, The Sound of Music and many more. Tickets available from the Lismore Heritage Centre.
10) Go With The Flow
A guided canoe tour passing through the beautiful and wild rural countryside along the Carlow/Kilkenny border takes place on Sunday. Tavel along some of the old navigation previously used by the Guinness barges and see some spectacular wildlife including herons, kingfishers, dippers, duck, swans and even otters.
11) Botanic Gardens
There is Sunday Kids Drop by Activities this Sunday in Glasnevin where you can sow seeds, make seed bombs, design bug hotels and re-use everyday items to create your own piece of eco-art. Available slots at 11.00am, 11.30am, 3.00pm and 3.30pm.
12) Castle Espie Pond Dipping
Net and identify a huge range of species that live in the raised ponds at Castle Espie, between 1-4pm on Saturday and Sunday.
This fun event showcases the newly renovated Pond Zone at Castle Espie, which now contains a state of the art aqua tank and underwater camera, so you can see exactly what lies beneath. Suitable for children of all ages (and big kids too!), who'll uncover creatures like diving beetles, smooth newts, water boatmen and many others!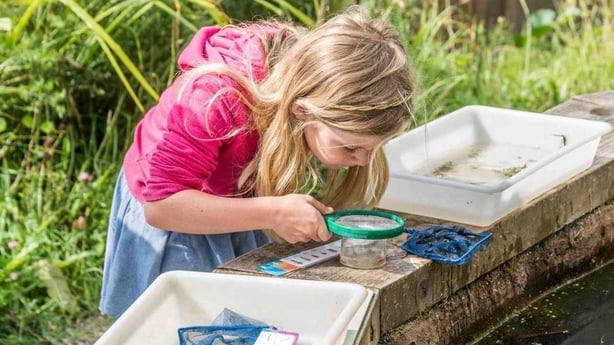 13) Celtic Escape Rooms
Where else should a superstitious person be this weekend but locked in a room with family and friends and only one hour to escape?
Celtic Escape Rooms in Athlone offer two options to test your skills. They go mobile at the end of June so try these fun rooms while you still have the chance.
Three Things to do next week:
1) Giant's Causeway & Carrick-a-Rede Sea Safari
Explore the coastline up to Carrick A Rede rope bridge and the whole length of the Giant's Causeway.
This sea safari, on Sunday 21st with Aquaholics, is the perfect way to get the complete view of all the cliffs, bays and even the site of the Spanish Amanda ship the Girona.
2) Mermaid Arts Centre
Mermaid Arts Centre is a creative hub and artistic resource for County Wicklow and next week hosts the Bray Musical Society performance of Seussical, taking you into the world of Dr. Seuss and his wonderful characters including The Cat in the Hat, Horton the Elephant, Gertrude McFuzz, Lazy Mayzie, and JoJo.
3) West Waterford Festival of Food
The West Waterford Festival of Food returns to Dungarvan and the surrounding area in west Waterford from April 20th - 22nd with a host of great events for all ages including tours, demonstrations, dining and children's events.