A Wicklow bridal shop has come to rescue of devastated brides by offering more than 100 bridesmaids gowns for free.
In the wake of the closure of Wedding World in Marino, up to 200 brides were left without their own dresses and bridesmaid dresses.
Bernie O'Farrell of B Couture bridal boutique contacted Joe Duffy on RTÉ Radio One's Liveline this week to offer some help.
She said, "I have Dessy samples here, if anybody wants them for free they can have them."
"You mightn't get two of every dress but you'd probably get three different dresses in the same colour. At least it would help some people out."
"They're probably older dresses but I think some of them are still current."
Bernie has urged other bridal boutiques to follow suit and help those affected by the closure of Wedding World.
"If any other shops have Dessy samples can you all get in touch with us. It would be great if we can we all get together in one place and let the Brides who have been affected by wedding world come to try match up dresses for their party at no cost," she said.
She added that anyone who is interested in taking up her offer can give the boutique a call.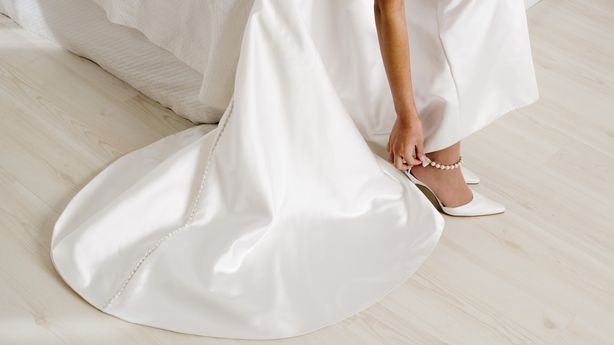 Wedding World in Marino, Dublin shut its doors over the bank holiday weekend, leaving 'up to 200' women without wedding and bridesmaid dresses.
Dessy, the large international bridal design house, are trying help Wedding World customers receive their dresses in time.
"We think we know of around 130 girls in our system, we were told by Wedding World that there may be up to 200 girls. That means there are women who have placed orders who Wedding World have never ordered the dresses from us," Michelle from Dessy told RTÉ Radio One's Liveline earlier in the week.
"We don't really know the size of it, we only know what we have got as orders. There could be more of them, we don't know."
However, these brides would have to pay in full again because Dessy hadn't received payment from Wedding World for some dresses.
"We have to ask women to pay us, and on short notice, they're happy to pay us or they'd have to start all over again," said the Dessy representative.
"I'm hoping they (Wedding World) will contact me back which they haven't done, with a letter from the receiver that they can take to.
"We were dealing with the owner for quite a long time but he left us with his wife to communicate and we don't know why."
"As far as I'm aware that was relatively recently, it was put up in the last month or two" Sheila who worked for Wedding World discusses the sign to customers and working conditions in the store #Liveline pic.twitter.com/6dHoAc6hlQ

— Liveline (@rteliveline) March 20, 2018
Dessy has advised any brides left without gowns despite putting down a deposit to apply for a refund from their bank or their wedding insurance.
"We knew we might be responsible for them Thursday afternoon when they informed us they were going to cease trading over the weekend but before that, we had no idea it was happening," Michelle told Joe Duffy.
"Dessy themselves are owed a lot of money going back over the last year, there are 130 girls whose orders, some of which we have got who have paid Wedding World that we haven't been paid for.
"We've filled as many calls as we can in order, the brides in April, May and so on - we are the only supplier to the shop."
You can listen to the full piece on Liveline in the video above.