Things are heating up on Dancing with the Stars Ireland and after three dance-offs, fitness model Erin McGregor has had her fair share of stressful moments. Despite this, it seems as if the mum of two is having the time of her life.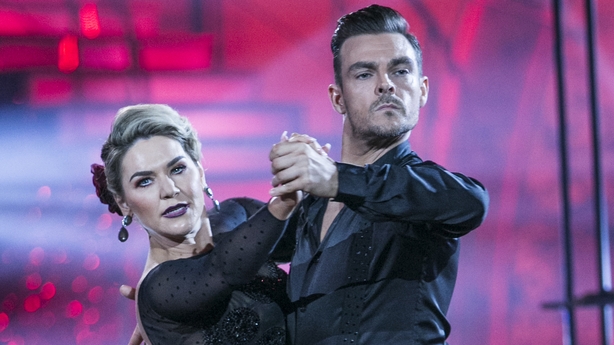 Last week, Erin spent Mother's Day rehearsing her Chicago-inspired number for Broadway Week with pro-dancer Ryan McShane - something she says she wouldn't have been able to do, without the support of her family.
"My family have been giving me Mother's Day since January. I've had to do no housework, no washing, no anything and they're all pulling together."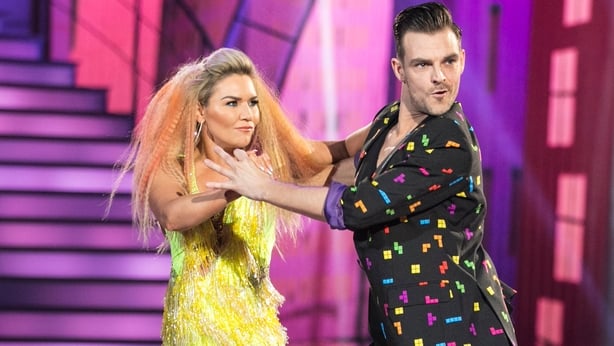 Every Sunday night, Erin absolutely transforms herself with the help of the hair and makeup department. We've been big hair, dramatic eyes and stunning costumes but is she enjoying the process?
"Every week you look forward to getting all dolled up but I mean, it's just part of the job now and I actually just love getting out to dance!"
After weeks of dancing, it seems as if the celebs have gone through a boot camp - everyone seems to be getting fitter by the second with stamina becoming more and more important as the competition progresses.
"There's a lot of mental stuff during the week like, Monday, Tuesday, Wednesday, Thursday - I'm learning so I can't actively do a dance that I don't know so it's more that my brain is getting a bit quicker and obviously in the last two weeks we've had two dances to learn and the same this week but when I get home I'm like, 'I think I'll have a curry or I think I'll have a cake because I feel like I've deserved it even if I haven't sweat in the studio because I feel like, 'ah, whatever... I'm just kind of enjoying it."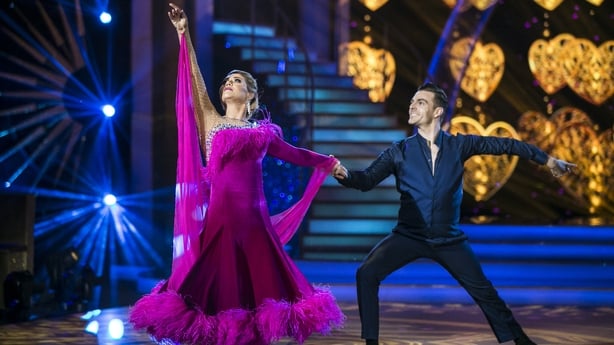 As things heat up on the dancefloor, some stars have had to face off against one another to fight for their place in the final. Last week, Erin beat Rob Heffernan in a dance-off but according to the fitness model, she's really not as competitive as people think.
"I love Rob, honestly, and that's hard to go out there and dance against my friend. Every week it's like that for me, having to go out there and dance.
"People think that I'm this real competitive person and it's really not, it's just because I'd never feel good enough, I'd always want to perfect something so it wasn't really competitive, it was not feeling good in myself.
"This dance competition has made me feel that, whatever I do is good enough even if it's not an amazing dance or top marks, it's still good enough because I'm having fun and I kind of feel like I'm coming into my own and I'm starting to find myself again."
Don't miss Can't Stop Dancing every Friday on RTÉ One at 6:30pm and tune into Dancing with the Stars every Sunday on RTÉ One at 6:30pm.