In 2018, the nation fell in love with Mike O'Shea a farmer from Co. Kerry that ventures out once a week for his beloved yoga class.
A true poster child for the fact that yoga is for everybody, Mike spoke about the benefits yoga has brought to his life in rural Ireland.  
Straight from the horses' mouth, discover the benefits of yoga as listed by Mike the farmer and Lesley McLean, his yoga teacher.
We need your consent to load this Facebook contentWe use Facebook to manage extra content that can set cookies on your device and collect data about your activity. Please review their details and accept them to load the content.Manage Preferences
1.  Keeps the Body in Shape
Yoga combines certain aspects of cardio, functional and strength training using purely your own body weight.
It helps to stretch and tone muscles with particular poses such as plank working the arms, shoulders, legs and core muscles. It also helps to improve posture, helping you walk taller and sit straighter.
This can help to relieve any aches and pains brought on by poor body posture such as lower back pain or neck and shoulder troubles.
2.  Rejuvenating
Regular yoga practice helps to awaken the energy centres, also known as the chakras, in the body. The main chakras are located along the spine. Any poses that help to extend the spine allow energy to travel throughout the whole body.
The combination of breath and movement is also quite energising as more oxygen travels to the body's cells. Heart opening poses such as cobra pose create more space for the intake of breath.  
Studies have also shown that regular yoga and meditation can help to increase serotonin which is also known as the 'happiness hormone' which can help to lower levels of depression and anxiety.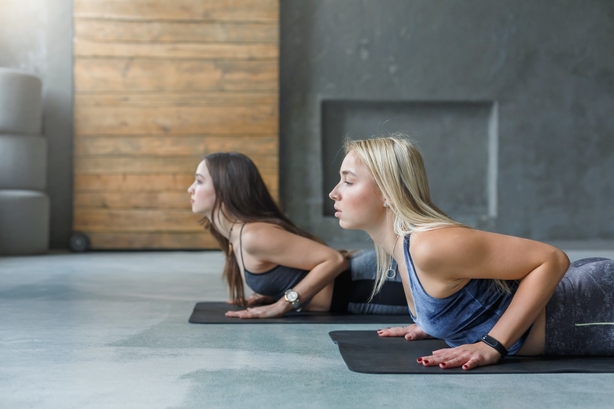 3.  Keeps the Body Supple
A common yoga myth is that you need to be reasonably flexible to practice. However, Mick and his yoga teacher, Lesley dispel that myth noting that the farmers that come to her class have built up strong shoulders from their line of work and so yoga helps to loosen up the tension and tightens held in these areas, increasing flexibility. 
4.  Builds Awareness
Awareness can be closely linked to 'mindfulness' and both are heightened during the practice of yoga.
Throughout a yoga class, you begin to become aware of sensations in the body and any thoughts and emotions that arise in any given pose.
This awareness propels you into the present moment which is the aim of 'mindfulness'. The benefits mean you become more calm, relaxed, less stressed or anxious.
5. Creates Social Connections
The sense of community that a yoga class can bring is the lesser known element of the practice.
Mike says himself in the news report that as he lives alone and isn't a man for the pub, this regular outing to yoga gets him out of the house and interacting with people in his community.
Although a solitary practice on the mat when internal awareness is heightened, it's great to mix with like-minded people before and after the yoga class.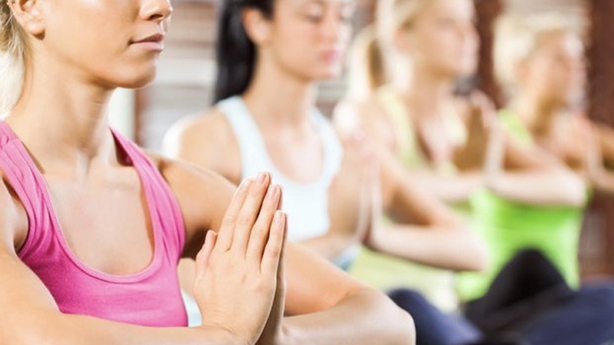 6.  Stress Reduction
In today's busy society we are generally operating within our body's sympathetic nervous system which issues the 'fight or flight' response when in perceived danger.
To be operating on this level continuously leads to increased stress and anxiety. Every yoga class will generally consist of three elements. The physical postures, breathwork and meditation.
The combination of these three components can contribute to regulating the heart rate and engaging the parasympathetic nervous system which helps you 'rest and digest' helping the body and the mind to respond to stress in a more competent way.
You can read more about how yoga can be suitable for everybody in a previous article on rte.ie/lifestyle and after learning about the benefits of yoga, you might decide that it is, in fact, something you can do.  
If that is the case, get yourself along to your nearest yoga class and don't stop there. Try a variety of teachers and workshops if available in your area until you find the class that is right for you right now.