"Even things we think of as purely merit-based, aren't," says Joanne Lipman, author of Win Win: When Business Works for Women, It Works for Everyone.
As former Deputy Managing Editor of the Wall Street Journal and founding editor of Condé Nast Portfolio Magazine, Joanne knows a thing or two about women in the workplace and she shares that knowledge in her new book.
"The reason that I wrote Win Win is that women talk amongst themselves all the time about the issues that we face at work and this is universal and it's international and there's plenty of research behind it that shows that women are interrupted more than men."
"They are, at work, often overlooked, underpaid, just not given the same respect as the man sitting right next to them in the office. While we talk amongst ourselves, what we haven't done is talk to men…"
"It's half a conversation that leads at best to half a solution. The only way we solve this is to bring men in… It really is an issue for all of us, not just for women."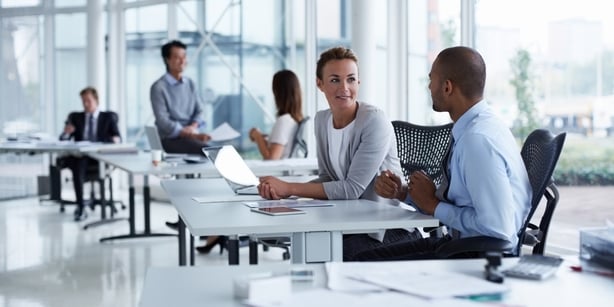 Joanne pointed out that the modern workplace was created after World War 2 in the male-orientated, hierarchal image of the military.
"Women make a thousand adjustments a day, all day long, to fit in in a workplace that was created by men for men," she said, and it's time to make the most of the entire workforce by addressing these issues.
Joanne says that women are much better than men at advocating on behalf of other people, but significantly worse when advocating for themselves.
"There's a lot of stereotypical unconscious bias that we all have and when anyone acts outside of those stereotypes, they get penalised for it."
"Women who cite with pride their own achievements are penalised. They're seen as abrasive and unlikable and boastful whereas a man who does exactly the same thing is rewarded for it."
You can listen to the piece on Today with Seán O'Rourke on RTÉ Radio 1 above.