As another year of Operation Transformation nears its end, our five leaders must face the scales for their penultimate weigh-in.
Last night on RTÉ One, Sarah, Mary, Felicity, Wayne and David returned to the office of Prof. Niall Moyna in DCU to see if their fitness has improved over the last eight weeks.
Missed the episode? Catch up on RTÉ Player now.
Next, they had to check in on their mental health by sitting down with Dr Eddie Murphy to discuss how far they've come on their weight-loss journey and all that has come with it.
Finally, our five leaders faced the scales for their penultimate weigh in.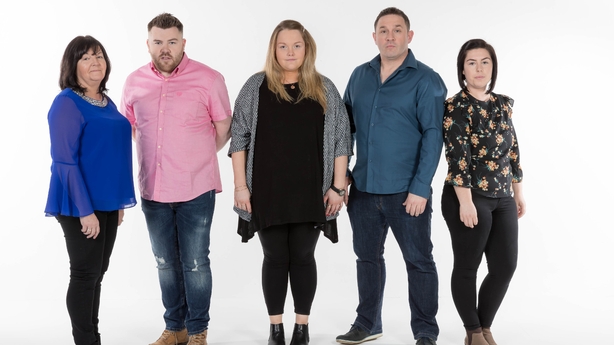 Were our leaders up to the challenge? Well, buy the looks of things, they were feeling confident!
While 27-year-old Sarah O'Callaghan treated her self to a little retail therapy...
28-year-old Wayne O'Donnell gave his wardrobe a spring clean...
Outside of the fashion department, 30-year-old Felicity Moroney celebrated her first pancake Tuesday on the OT plan while baby Lauren celebrated her first ever pancake Tuesday with an unusual technique...
Tune into #rteot tonight at the later time of 9.35pm! In Felicity's house it was baby Lauren's first ever Pancake Tuesday, and a particularly proud moment for mum... 😂 #operationtransformation pic.twitter.com/oQW3XO1vri

— OT RTÉ (@OpTranRTE) February 21, 2018
For more info on the Operation Transformation leaders, head over to https://ot.rte.ie
Operation Transformation returns to RTÉ One tonight for a special hour-long episode at the later time of 9.35pm. Catch up on OT on the RTÉ Player now.