There are thousands of things to do in Ireland listed on YourDaysOut but this weekend is set to be dominated by four big festivals that continue with lots of fun, entertaining and educational events.
First, the Chinese New Year celebrations are in full swing in Dublin with lots of tasty events taking place in the city.
This weekend also sees the start of Engineers Week with the theme this year being 'Engineering our Future'.
The Audi Dublin Film Festival also runs through the weekend with more Irish Premiers including Black 47, a thriller set during Ireland's Great Famine.
Finally, the Northern Ireland Science Festival concludes on Sunday.
1) Engineers Week
Engineers Week, the annual campaign to inspire the next generation of engineers takes place nationwide from Saturday 24th February - Friday, 2nd March. Now in its 12th year, the annual event is coordinated on a national basis by Engineers Ireland's STEPS programme – funded under Science Foundation Ireland's Discover Programme Call.
Engineers from all over Ireland will engage with their communities to showcase their profession to primary and secondary students, highlighting the amazing ways Irish engineers are pushing the limits of ingenuity, creativity and innovation.
Activities in Dublin will include LEGO workshops, Silly Billy show, problem-solving with Elementary Engineering, Ireland's Engineering Superhero show with Sue McGrath and lots, lots more.
NUI Galway hosts a family fun day on 24th with plenty of science and engineering shows, movie screening, workshops and hands-on activities.
Also, LSC in Cork will host two Robotics Workshops enabling children in the community to discover Engineering in a fun, engaging way.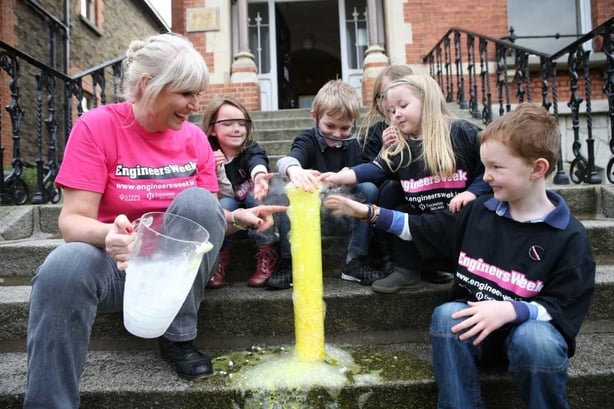 2) Spring Festival Fair
The hugely popular Spring Festival Fair returns to The CHQ Building with a jam-packed two-day programme of free family-friendly entertainment as part of the Dublin Chinese New Year Festival.
Inspired by traditional Chinese temple fairs, "Miaohui", this year's spectacular event will welcome the Year of the Dog with a host of canine-themed entertainment, arts, crafts and interactive workshops, suitable for all ages.
Activities include Chinese calligraphy, Chinese knots, Chinese paper cutting, traditional Chinese medicine/acupuncture, Chinese tea ceremonies, red-envelope workshops, ping pong, face-painting, dog figure-making workshops and fairground rides.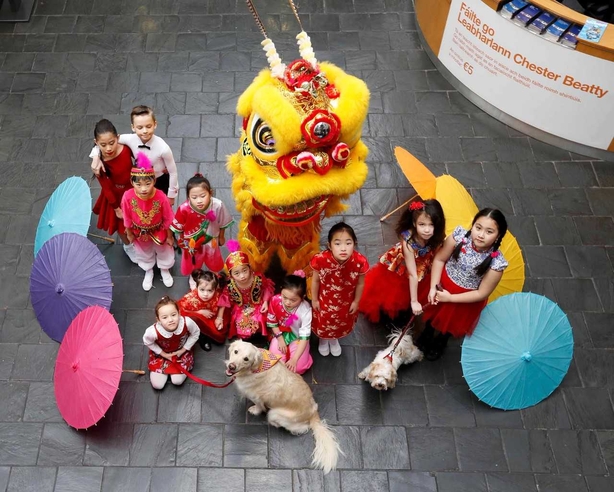 3) Northern Ireland Science Festival
The festival continues all week with some entertaining and educational events including Dr. Megaphone's Irish Jaunt in the Ulster Museum, Science Storytelling in various libraries, Life as an Astronaut in the Armagh Observatory and Planetarium and Understanding Our Oceans by diving into Exploris Aquarium's series of hands-on, fun and educative workshops and activities.
4) Dublin Film Festival
The Audi Dublin International Film Festival brings the world's best films to Dublin in its spectacular 16th edition that includes six World Premieres and a total of over 100 features, nearly all receiving their Irish Premiere.
The Fantastic Flix programme includes children's films from around the world, workshops, short film selections, and special events.
5) National Print Museum | PrintFest
Printfest gives you the opportunity to see the engineering behind the traditional craft of letterpress printing, as active retired printers and compositors demonstrate highlights of the Museum's collection and share stories of their time in the print industry.
Printfest is suitable for all ages, with many printing and craft activities for all the family!
6) Kilkenny Animated
Kilkenny Animated is a new festival of visual storytelling, hosted by Cartoon Salon, in Kilkenny city this weekend. Cartoon Saloon have been nominated twice for Oscars with their films, The Secret of Kells, and more recently, Song of the Sea. They are assembling an amazing line-up of speakers and activities for this new festival.
There will be exhibitions of cartoonists and illustrators; standup comedy with animation, screenings, city projections, dance, workshops & graffiti.
7) Museum of the Moon
Museum of the Moon is a temporary exhibit running until 4th of March in W5, Interactive Discovery Centre in Belfast. It features a seven-metre 3D replica of the moon using detailed NASA images of its surface.
The artwork allows you and your children to experience the moon in a different way due to the nearness and detail of the exhibit.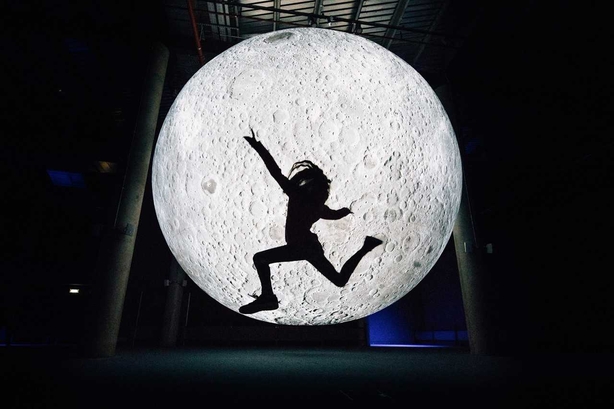 8) Backstage Theatre Longford
The Lambert Puppet Theatre brings the Three Little Pigs to Longford on Saturday afternoon.
Mummy pig is so proud of her little piglets, encouraging them to dream big and follow their hearts. Like all little ones, it's not long before they're all grown up and have to make a life for themselves. In this interactive solo puppet production, experience the three little pigs' adventures and their encounter with a very hungry Big Bad Wolf.
9) Arrival of the Fairy Queen
The Fairy Queen arrives at Wells House & Gardens on Sunday afternoon and the special celebrations will include a Fairy Treasure Hunt with some unique and handmade Fairy Shoes to take home and a GIANT Bubble factory for kids of all ages to enjoy.

The treasure hunt will run all afternoon until 4pm.
10) An Tain Arts Centre | Brickx Club
A hands-on workshop especially for Engineering Week. The Brickx Club offers a fun programme of themes, challenges, games and free play where LEGO® skills are taught, imaginations are developed, creativity flows, and teamwork is encouraged.
The workshop, on Saturday at 11am, is suitable for ages 5 years plus. Children must be accompanied by a ticket-holding adult.
11) The Gathering
The Gathering Traditional Festival is one of the biggest traditional music festivals in the country. The Gathering features concerts, céilís, sessions and storytelling as well as set dancing, singing and instrument masterclasses from 21st to 25th February.
Headquartered at The Gleneagle Hotel, this five-day festival attracts trad fans from the US, Britain, France, Germany and all over Ireland.
Three Things to do Next Week
1) Hawk's Well Theatre
The Sligo Children's Book Festival will take place from Friday 2nd to Saturday 31st of March, with lots of book-related fun activities for children to enjoy.
Events will take place at the Hawk's Well Theatre, The Model and schools in Sligo. The festival kicks off from 4.30pm to 6.30pm on Friday 2nd of March, with an action-packed evening of Roald Dahl themed fun at the Hawk's Well. Dress up as your favourite Roald Dahl character and you might even win a golden ticket!!
2) Engineers Week
Engineers Week continues all next week with lots of different events all over the country including a look at the role of the Army Engineers in Custume Barracks, Westmeath, 10 Engineering stations in Marsh's Library Dublin and a Magic, Science and Engineering show with Dr. Ken Farquhar at Waterford IT.
Also, the National Wax Museum Plus' updated Science & Discovery Zone is an interactive tribute to Ireland's brightest and best engineers.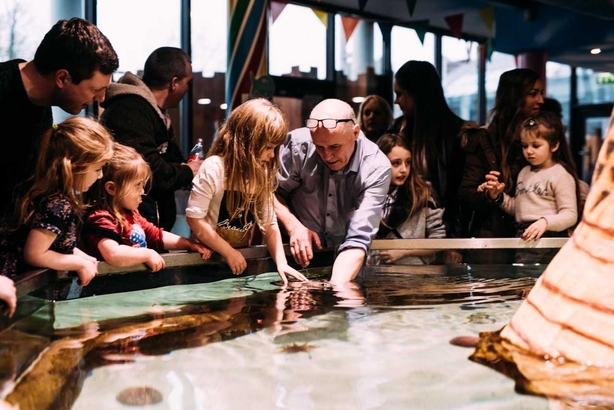 3) Huckleberry's Den
Due to the success of their last event, Huckleberry's Den in Navan will host another Special Needs Event on Sunday, March 4th from 10am-12pm. There will be plenty of fun and games for everyone, and of course free juices and tea for parents!