First Dates Ireland bartender Ethan Miles shares his most romantic spots in Dublin, ideal plans for Valentine's Day and how he thinks the Irish people fair on the dating scene.
Mateo recently told us that Irish people are "the best" at dating. Do you agree?
Haha well, the best at dating, I don't disagree. Great craic and laughs and, generally, Irish people don't take themselves too seriously and are fun to hang out with. So, I can see why they would be the 'best'. They're down to earth and honest.
Perhaps a bit of advice would be: don't be too self-deprecating, be real and honest with yourselves. We all want love, so it is best to not try too hard. Be humbly confident and leave a bit out for mystery. Nervousness is normal.
I'm not one to say what they can do 'better' but it's hard to meet people outside of the bar/pub scene if you're not into that. Or online dating. All shapes and ways - gotta love 'em!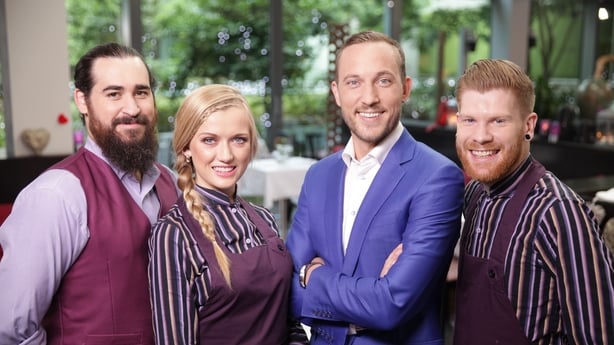 What advice do you give to nervous daters before dinner?
Advice for men - pay for the date! And compliment your date on her hair, dress, etc. Also, be a gentleman, ask questions and be interested, listen more than you talk. And yes, be yourselves but not too much on the first date. Don't try too hard. Be honest and direct.
Advice for women - just be yourselves, don't overdo it on the makeup. A man would and should appreciate the real you as you are. Or the closest version. Perhaps it's just me, I prefer the more natural look. [Personally, we think the ladies can wear as much or as little makeup as they like - but to each their own!] It's OK to be nervous, your date is most likely in the same boat.
For everyone, I would say:...Try to at least enjoy the date. You're both nervous and you've got nothing to lose. At least you're gaining an experience and it'll be a story to tell later. The glass is half full and how bad can it be? Also, relax! You've already shown up, now make the best of it.
Where are the most romantic date spots in Dublin?
Well, I used to cycle all the time in Dublin so I loved taking a date on a cycle up to Pigeonhead Beach and Lighthouse or to Bull Island or Dollymount Beach on the north side.
In the city, I liked Hi Lan's Korean/Chinese restaurant on Dame Street or Havana Tapas Bar on George's Street.
Foam Café is a favourite of mine or the Grand Social on the Northside or McNeill's for some trad music on Capel Street followed by a walk on the quays. Always a good walk after a meal.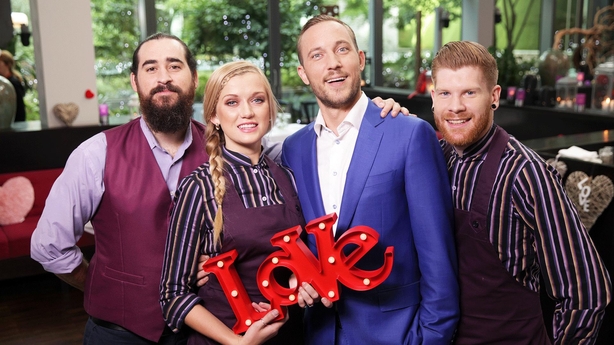 What will you be doing this Valentine's Day?
Hopefully, something romantic. Sleeping in, having a wonderful breakfast, and spending most of the day in bed spending quality time. Oh, watching movies too and then a romantic dinner and a walk.
What's the most romantic thing you've ever done and/or had done for you?
Well, I flew halfway across the world for someone (it was worth it) and then she flew halfway across the world for me - I guess that's pretty romantic.
What is the most romantic meal to make someone on a date?
Good question. I'd go with chicken or steak, it's gotta be tasty. I love a great risotto or pasta finished up with cheesecake or ice-cream.
What would your ideal date consist of?
Great company, a chill small place - Jazz bar works for me every time or anywhere jazz is playing (not too loud) - a simple dinner that doesn't break the bank and candles. Also a corner table.
I like the hole in the wall type places or intimate restaurants you gotta search for that make it all worth it.
Nothing worse than pushing a pull door....except maybe getting caught on camera #FirstDatesIRL

— Eloise Hickey (@effortkills) February 7, 2018
Finally, will they ever put a push/pull sign on the First Dates Ireland door?
Why? I find it funny! No, I say, keep it!
Watch First Dates Ireland on RTÉ2 every Tuesday at 9.30pm on RTÉ2 or catch up on RTÉ Player.