The February mid-term is one of the nicest times of the year. Valentine's Day always falls around the same time and the children get their first well-deserved break of the year.
Also, lots of venues kick off their season and there are always lots of local events and camps taking place.
For those lucky enough to be heading off for a mini-break, there are thousands of ideas for things to do in Ireland on YourDaysOut. Below are a few ideas to whet your appetite.
1) Glasnevin Cemetery Mid-Term Tales
Visit Glasnevin Cemetery this February to enjoy new tours specially designed for families.
These tours will take in the oldest part of the cemetery and will tell the tales of grave-robbing, prison escapes, and deadly animals and also include a visit to the grave of Michael Collins. The tours will run at 11.00am, 1.30pm and 3.30pm on February 10th, 11th, 17th, and 18th.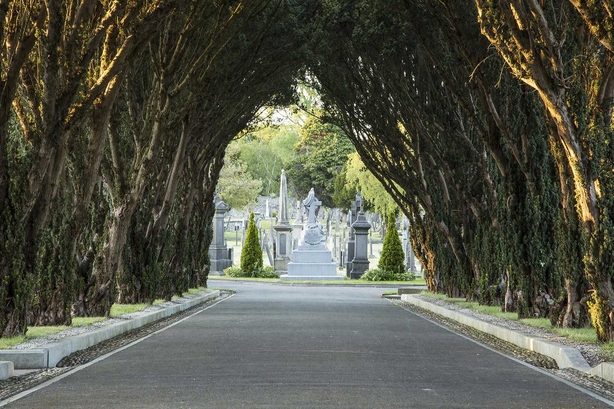 2) Lego Animation Workshop
Make your own Lego movie in this practical workshop with Brick Flicks at The Ark in Temple Bar.
All you need to bring is your favourite Lego character to cast as the star of your film. With plenty of hands-on learning and simple demonstrations, you will work in small groups to create a set, storyboard and plan for your movie, which you will then film, edit, and record using iPads.
3) Solstice Arts Centre
Join Trisha, from Creative Genie, for a special mini fairy garden workshop in the Solstice Arts Centre in Navan on Saturday 10th & 17th February.
Children can create their own enchanting tiny fairy house in a cute little teacup garden while learning lots of new crafting skills that will spark the imagination! All materials are included, Ages 6+, duration one hour. Under 6's can attend with an adult.
4) Drop-In Drawing Session
Any budding artist over thirteen should drop into the Chester Beatty library on Sunday 11th for a free lesson on drawing techniques, including line drawing, shading perspective, and decoration.
Materials are provided but feel free to bring your own sketchbook; dry materials only.
5) Teddy Bears Picnic at An Tain
Bring your Teddy - and a grown up - to the An Tain Arts Centre in Dundalk on Saturday 10th for a Teddy Bears' Picnic full of songs, rhymes, games, movement, instruments and fun.
Suitable for ages 3 – 5 years and adults and Teddy Bears go free.
6) Valentine's Arts & Crafts
The Rediscovery Centre in Ballymun, Dublin is a creative space promoting sustainability through reuse of materials including paint, fashion and furniture and they run lots of different fun and educational events throughout the year.
This Saturday, children can take part in a variety of hands-on Valentine's arts & craft activities. There are two different age classes (6-9 & 10-12) and booking in advance is advised.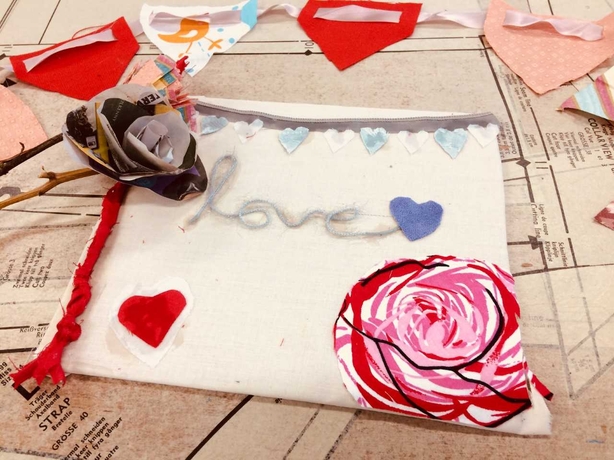 7) Hunt Museum
Drop in Arts & Crafts continue this month in the Hunt Museum in Limerick, every Saturday from 12:00 - 13:00.
Children from three can create crafts based on a specific theme which are linked to objects on display. This month's theme is Pottery - Pharmacy Jar, Wagon Vase, and Plates.Parents must take part in sessions. No booking required.
8) Science Magic
Treble-award winning Irish comedian and science communicator Dónal Vaughan brings his hugely successful science magic comedy to Belltable in Limerick on Saturday afternoon.
Always exciting, sometimes messy, learn about magnetism, pressures, density, force, chemical reactions, the fire triangle, acid & bases, static electricity. And laugh your pants off while you do it.
9) GAA Museum Junior Explorer Tours
The GAA Museum at Croke Park has announced it will be bringing back it's wildly popular Junior Explorer Tour for young families on Saturday mornings from 17th February with additional tours added Thursday 15th and Friday 16th February to entertain the family during their mid-term break.
The family-friendly tour, created to bring to life the magic of the home of Gaelic games for younger visitors, was a sell-out success last year with the countries littlest GAA fans taking over the iconic stadium. The tour lasts about 1.5 hours and the route is fully accessible for buggies.
10) Zipit Forest Adventures
The new season kicks off this weekend at Zipit locations in Dublin, Cork & Roscommon.
Climb high into the treetops, swing into cargo nets and fly down one of their many zip lines providing hours of fun for all ages and abilities.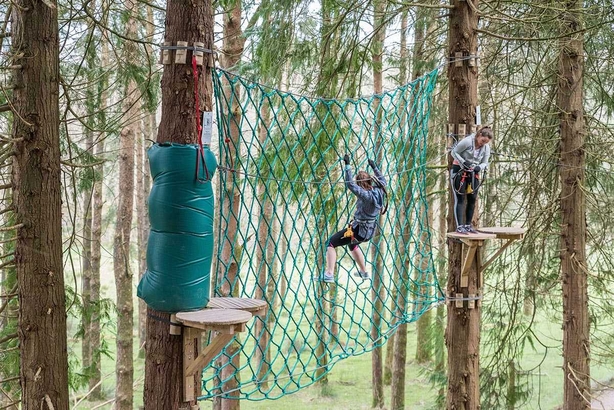 Three things to do next week:
1) Chinese New Year
Chinese New Year begins this year on 16th February.
Celebrating the Year of the Dog, there are lots of events over the next few weeks including family crafts, dancing, art, spring fair and much more.
2) Mid-Term at the Country Life Museum
Discover the National Museum of Ireland at Turlough Park, Castlebar, for a great day out over the spring midterm break.

Activities include the National Folklife Collection, Activity Sheets, Traditional games box and learn all about the story of the Little Red Hen and her friends, told through puppets, on Thursday, February 15, from 2.30pm to 3.30pm
3) Family Tour at the Natural History Museum
Next Tuesday, 13th February from 11.30am - 2.30pm you can enjoy a fun guided tour of the museum. You decide the route of the tour by having an animal lottery - be prepared for a lot of walking!

No booking required but places are limited and allocated on a first-come basis 15 minutes before tour starts. Not wheelchair accessible. Free event.