"I decided to join [OT] because back in 2015 I got diagnosed with breast cancer at 25, and for that year of treatment I put on an awful lot of weight," says Operation Transformation leader Sarah O'Callaghan.
The Cavan woman said that the diagnosis changed her life radically and led to rapid weight gain which she is now determined to lose.
"I have been clear of cancer and well and healthy for over two years now and I just found it was time to change my eating habits and how I felt about myself because I was very healthy and fit before I got sick, with food and exercise, and it just... it's like a switch went off in my head.
"I gained a stone within three weeks so my weight went up. I was in work one day and decided I needed to do something; I was doing exercise and whatnot, but it just wasn't working, nothing was working for me the way it used to. That's why I applied, to get my eating back on track and to get myself feeling like myself again."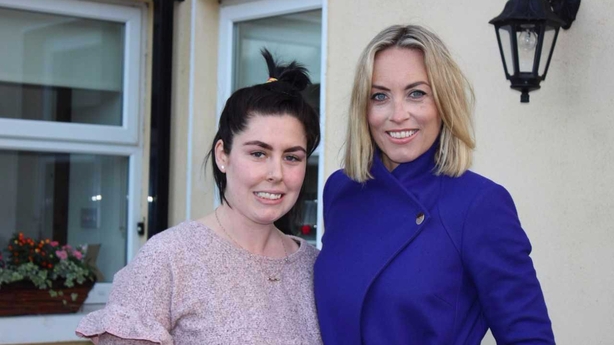 Emotional Eating
It is completely understandable that Sarah would gain weight while she was facing such a serious illness but according to the OT leader, stress eating was completely new to her.
"I had great support from my husband and my mam and dad but I found... it's so weird because I never emotionally ate in my life. It was just after I got sick that I felt that it gave me the comfort that no one else could give me and I just found that, that was my way.
"If I was happy, I would eat; if I was sad, I would eat; if we were celebrating something, I would eat so my mind just completely overtook and then I'd feel worse about myself and then I'd eat.
The Plan
Before her illness, Sarah insists that she had a healthy lifestyle filled with exercise and healthy food but after fighting breast cancer, she found it difficult to find a new routine that worked for her.
"Everything with me is a habit and the minute I started the plan... it's like I've been doing it all my life. I took to the plan and fitness extremely well. I just slotted in, I know how to do it. I know how to do it, I just needed to be redirected and get my brain trained that I had to do it this way.
"Once I was in a routine of it, the old bad habits just disappeared. I knew that would happen though, that's the type of person I am and I said to myself, 'why didn't I just do this in the first place?'"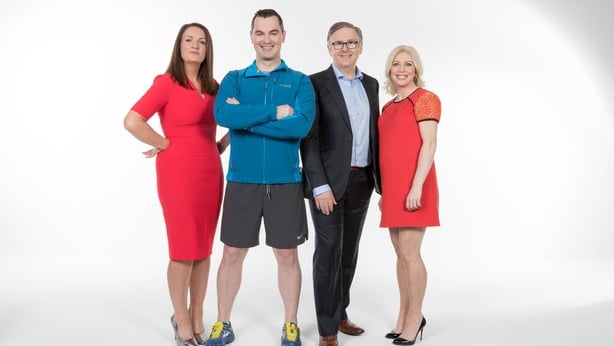 Expert Opinions
Operation Transformation has a panel of health and fitness experts from Dietitian Aoife Hearne, Fitness Trainer Karl Henry, Dr. Ciara Kelly and Dr. Eddie Murphy to help the leaders stick to their plan. Something that Sarah has found particularly helpful.
"A lot of it was down to food, with me, to be honest. It was definitely the diet and then Eddie came in and it was like starting from scratch. I did think I was fitter than I was when I started, so Karl definitely re-centered me and say 'hang on a minute Sarah, you need to start from here'.
"Normally, what I do is, I love to run before I can walk but because I signed up to this, I listened. And I haven't done anything more or anything less than they have asked of me and it's working because I'm listening to them because my body is different to the way it used to be.
"I think that's what was wrong with me. I was doing everything else for the way my body used to be whereas my body inside has changed because of medication I'm on and whatnot so they gave me the right tools to use to lose the weight.
Family Values
Sarah has found great support from her husband, Gary, who is already seeing results since joining the plan.
"Out of all the meals we've had, there was one meal that I was a bit iffy about but everything else, I have to say, is really easy to cook and really tasty to eat.
"The food [plan] has a big variety because my husband wouldn't eat any veg or salad whereas when I started the plan he got on board and he's even lost a stone by doing it! He's eating kale, spinach and a range of food."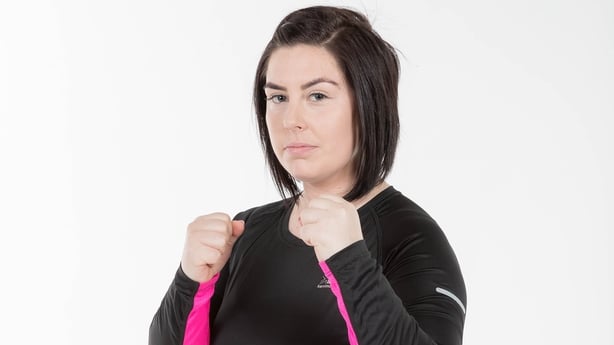 The Scales
At 12 stone 6lb (78.9 kg), Sarah had the least amount of weight to lose out of her fellow leaders but according to Sarah, within the group, she has found immeasurable support.
"I am the smallest. Me and Mary are a couple of pounds in between but we are completely different body shapes, you know? And the next person to me is five or six stone heavier than me so when I did go to the assessment day I did have a few people looking at me [...] but once we got to know each leader after, we have jelled so well.
"I have to say, we get on like a house on fire. We're all there for one reason and that's to get fit and be healthy and to be happy. I think for a lot of us, it's about our confidence and how we feel about ourselves and I think we just connect about it all. They're as encouraging to me as to someone else that has more to lose."
You can follow the OT leaders plans here.
Tune in to RTÉ One on Tuesdays and Wednesdays at 8:30pm to watch OT or catch up on RTÉ Player.