Unlike most stars, Jake Carter was convinced that his time on Dancing with the Stars would lead to weight gain rather than a loss.
The singer was convinced that he would pile on the pounds once he abandoned his gym routine for dance rehearsals, but pro-dancer Karen quickly proved that her classes are anything but easy.
"It's definitely improved my fitness. I would have been in the gym, I suppose quite a bit before - before Christmas - but now with this, I haven't had a chance but I kind of thought I would put on a lot of weight because I'm not in the gym but it's completely different.
"Dancing is definitely one of the best fitness exercises that you can do by a mile. I've actually lost weight which I can't believe. I can't believe that I have to be honest, I think I've dropped about three or four kilos so it's mental."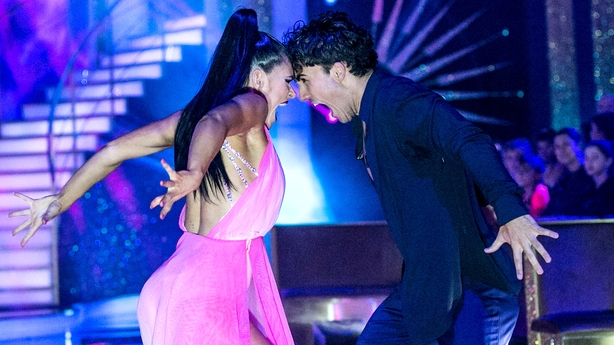 Jake has been active on social media alongside his competitor Rob Heffernan. The two have been challenging one another when it comes to their fitness, even attempting the stick challenge.
"On social media, me and Rob [Heffernan] try and keep active. I've gone on a few runs with him which is kind of mental - running with an Olympian. But yeah I can keep up, just about!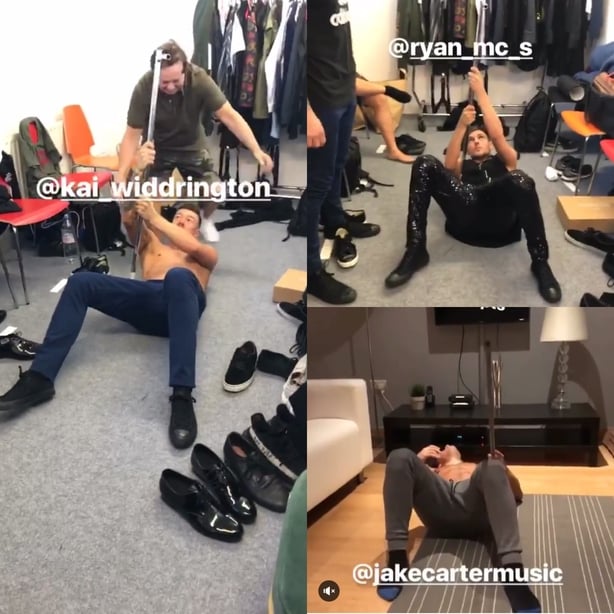 It seems that the 19-year-old is well able for the physical challenges of the competition, but how is he handling the pressure mentally?
"It's a lot more pressure with it being live. I mean, I've done a lot of gigs with the band but I suppose when you're doing a gig, you know... I know I can bluff my way through a few songs, I can sing a bit and I know I can play guitar so if something does go wrong, I have the band or I have myself and we can sort of mask over that bit and pick something up.
"If it goes wrong on that dancefloor... I'm not a dancer, do you know what I mean? I can't really just make something up so it looks OK. So it's definitely added pressure and when it's live, it's live - you can do nothing, but I like to think I'm dealing with it a bit better week by week."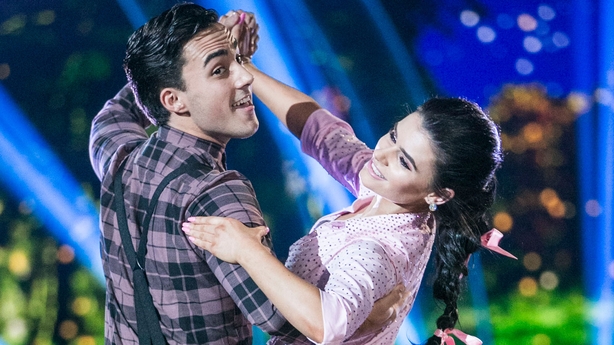 When it comes to the costumes, Jake has worn everything from dramatic open shirts to retro bubble jackets but surprisingly, he hasn't had to deal with the famous fake tan.
"The costumes are up and down each week. Last week, for Movie Week, I was wearing about five layers and then this week they had me in about half a layer, it wasn't really anything but I'm loving it, to be honest.
"Getting all the costumes and stuff done and make-up... I don't actually get tan done! Everyone thinks I get tan but I don't. This is all natural, I swear. But yeah, I'm loving it."
Dancing with the Stars?continues next Sunday on RTÉ One and don't forget to tune into Can't Stop Dancing at the new time of Friday at 8:30pm on RTÉ One.