We've got a sneak peek of this week's RTÉ Guide interview with TV presenter Lucy Kennedy.
"I would have cared in the past that maybe I needed to lose a few pounds or make more of an effort or needed to be the perfect chef, but now, once my children are happy and healthy, I'm happy.
"Children are a brilliant leveller, a very grounding experience," says the mother of three.
Life at home in Dublin with her children and husband, Richard Governey, is a busy one, with her eldest Jack (8) set to make his Communion this spring; daughter Holly (5), a budding journalist who follows mum around with a notebook and pencil; and baby Jess (1), who is cooing beside her as we speak and is "good as gold" according to mum.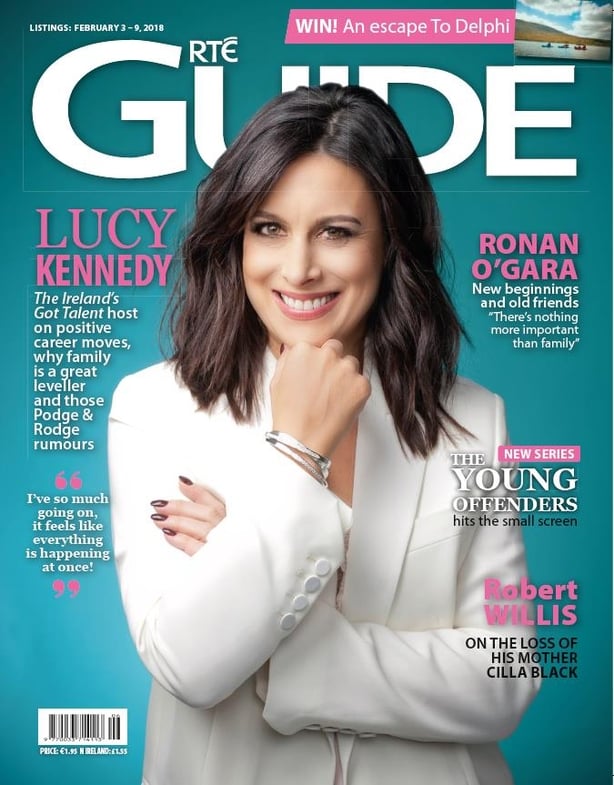 Elsewhere in the RTÉ Guide:-
Ronan O'Gara Donal O'Donoghue chats to the Irish rugby star and new 6 Nations pundit
Teenage Kicks Derry Girls is among a number of gems rewriting the TV drama script
The Young Offenders Michael Doherty travels to Cork to watch a cult movie become a cult TV series, and meet the film-makers
Robert Willis Cilla Black's son talks to Darragh McManus about a hit musical about his legendary mother, coming soon to Dublin