Presenters Gráinne Bleasdale and Micheál Ó Ciaraidh are getting active while having fun for 10 minutes every weekday morning at 10am.
For three consecutive weeks, from traveling around the world and dancing to fun Friday, the RTÉjr presenters will be getting Irish children moving every morning.
The two will be showing us how a little every day can make a big difference, with exercises that can be done in the classroom no matter what the weather is like outside.
Themes will be changed daily to captivate children's imaginations while introducing them to different styles of exercise, making it fun and engaging.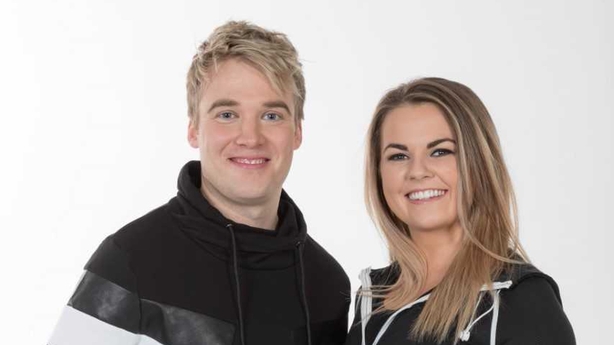 Last year, Operation Transformation's 10@10 was a huge success. We spoke with fitness expert Karl Henry about the initiative - you can read the interview here.
Karl's to 3 Fitness Tips for Kids:
Fitness should be fun.
Fitness should be excertive.
Fitness should be part of your day.
RTÉ Junior
There will be an Irish and English version of each programme, as well as being broadcast on RTÉ Junior the 15 programmes are available to download online making them a valuable classroom resource for teachers.
Join presenters Micheál Ó Ciaraidh and Gráinne Bleasdale getting active for 10 minutes of fun exercise, every morning at 10 o' clock.
---
10@10
Beidh laithreoirí Gráinne Bleasda le & Micheál Ó Ciaraidh ag déanamh cleasa lúth 10 nóiméad, ag a trí a chlog gach lá go ceann trí seachtaine. Ag tosnú ar an 22 Eanair idir a bheith ag damhsa agus ag dul timpeall an domhain, beidh cor de gach sórt á bhaint as an gcolainn acu gach lá ar feadh 10 noiméad.
Ní bheidh ann ach beagán gach lá, ach an beagán go minic, bíonn mórán ann sa deireadh. Tá súil againn go mbeidh tú linn ar RTÉ Junior don 10@10.

RTÉ Junior
Bí in éineacht leis na láithreoirí Micheál Ó Ciaraidh agus Gráinne Bleasdale i bun 10 nóiméad de chleasa lúth agus spraoi gach lá ag a 3 a chlog le 10@10.