"If I lose my shoe maybe a prince will come find me," joked Alannah as she swirled the skirt of her ballroom gown. Indeed, the Britain's Next Top Model Finalist did look like she had been dressed by a fairy godmother in her sparkly ensemble.
However, the 20-year-old spent the night searching for points, not a prince, as she waltzed around the dance floor in the arms of pro-dancer, Vitali Kozmin.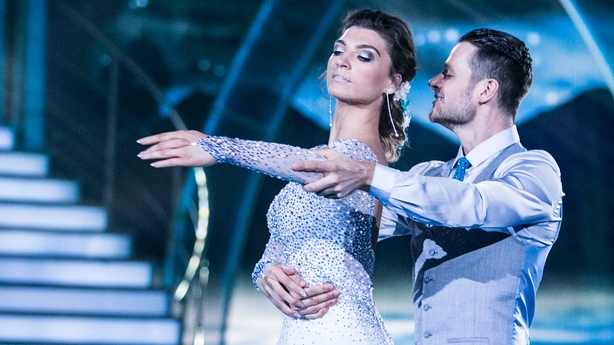 Alannah was an unexpected addition to Dancing with the Stars after Aoife Walsh injured her toe and was forced to drop out of the competition. We asked the model how she managed to deal with the pressure.
"Coming in late and having all the pressure - it was a whirlwind of emotions and I really kind of just threw myself into the deep end and I was like 'look, I've signed up for it. There's nothing I can do now, just go for it'," she explained.
"I met Vitali and I had seen him perform last year and he's absolutely incredible so I knew I was in safe hands.

"The training was obviously very, very, tough but in hindsight, it was great - the whole experience has been amazing."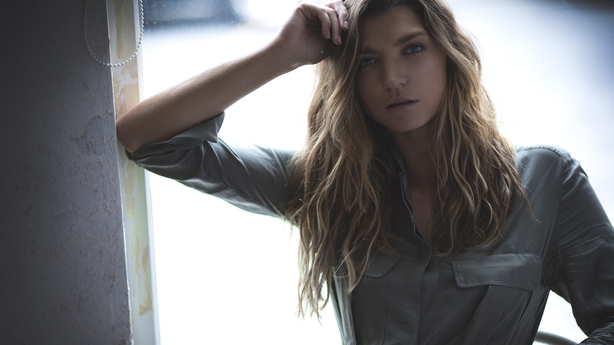 As a pro-model and the daughter of Rose of Tralee winner Brenda Hyland Beirn, it would be easy to assume that this catwalk queen would be brimming with confidence on any occasion but Alannah insists that the ballroom is a whole different ballgame.
"It's completely different.

"The confidence in the catwalk is that I've done it, I've practised so many times, Mum has taught me from a young age. Actually, the catwalk is one of my strengths so when I'm walking on the catwalk, I'm full of confidence, I know what I'm doing and I'm just like 'I am a supermodel'," she said.
"This is completely different. Like, oh, I'm actually dancing and I have to remember steps and I'm not walking one foot in front of the other, I'm actually performing a dance. Getting the confidence for that is slightly different but I try my best to cover the nerves and pretend I'm a professional dancer already," she laughed.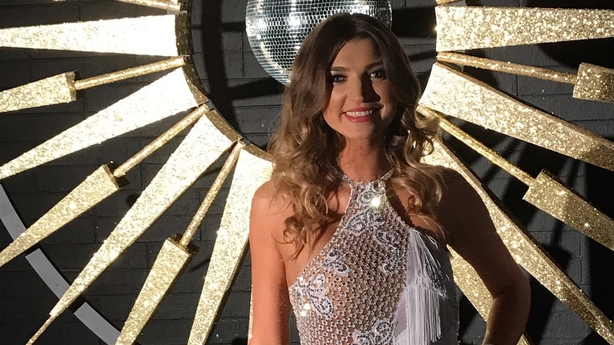 Considering how much time she spends oh photo shoots, it's no surprise that Alannah is a big fan of the glitz and glam that comes with dancing.
"I love all the glitz and glam and obviously with shooting, you kind of get into a character, whatever it is. You might have candyfloss hair or you're 'a geek' or whatever in shoots but with this... you just feel elegant.
"You feel like a princess, it's like a whole different world and it's absolutely amazing. I'm loving life!"
Tune in to RTÉ One every Sunday at 6:30pm to watch Dancing with the Stars or catch up on RTÉ Player.