Erin McGregor twirled into her first week of Dancing with the Stars with aplomb and style. We caught up with the former bodybuilder to chat about balancing her career and her family.
The hairdresser is getting great support from family and friends on the show - last week her mum and dad, Margaret and Tony were in the studio and this week Conor's partner, Dee is here too,
Speaking to RTÉ LifeStyle, the mother of two explained that having a 17-year-old son and a 17-month-old son brings a lot of challenges.
"Being a mother to a new baby - going again - it was, you know, it's quite difficult," she said.
"It's quite a hard process, well, it was for me. You know, I love being a mother - it's amazing - but I spent so much time... because I wanted to be at home with him all the time, what happened to me was that I kind of got a bit stuck in a rut"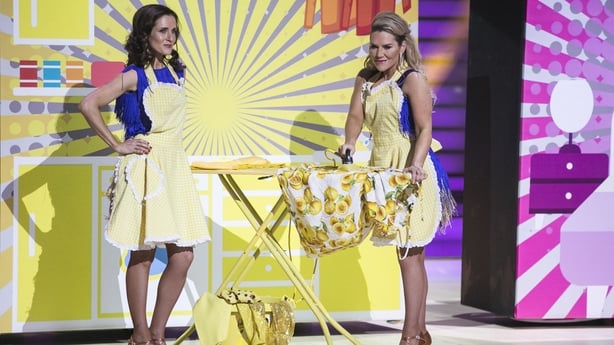 Although the 36-year-old looked as confident as can be, Erin says that she was a bag of nerves before she stepped onto the dance floor on Sunday.
"Dancing with the Stars, to me, was time for me to break off the housecoat even though every part of my body... I was pacing up and down saying 'I can't do it, I can't do it, I can't do it' and Ryan [McShane] was saying 'breathe, breathe, you can do it'"
"This to me is more than just dancing. It's trying to get maybe a little bit of confidence in myself again that I lost"
"There's been a lot of tears", she admitted. "Even after tonight's show, everyone's saying I've done well but I'm like 'Oh God, did I?' so there's a lot of things happening around me and I'm trying to build that confidence back up again."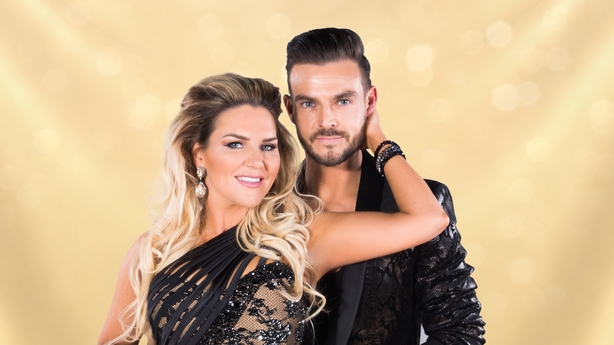 Erin may be known as the sister of UFC champion Conor McGregor but she has a history of athleticism herself; the Dublin woman has previously worked as a fitness model.
"After I had my son I kind of lost my confidence - I was so into fitness and [...] a fitness model, and then all of a sudden I was at home all the time and I just didn't know who I was anymore.
"I was a mother and I love it and I don't want anyone to take that up the wrong way because it's such an amazing experience but I just needed a little bit of something, that little fire back in my belly again."
"I love goals, I love to strike towards a goal so getting out there on that floor was such a big goal for me".
Tune into Can't Stop Dancing every Thursday at 9.30pm on RTÉ2, and Dancing with the Stars every Sunday at 6.30pm on RTÉ One.