Donal O'Donoghue catches up with Amy Huberman in this week's RTÉ Guide, to talk about her life less ordinary and why 2018 is destined to be a huge year, both on and off-screen, for the popular actress. Get a sneak peek at the article below.
Last November, Huberman said that "all women have experienced sexism to some degree."
Has she? "I have experienced sexism and it's not good enough to just accept it or laugh it off anymore," she says.
"Of course, experiencing sexism is very different to experiencing sexual harassment but it's pervasive and not just in the entertainment industry.
"The good thing about the recent movement is that things don't change unless there is a platform for discussion and debate.
"It is highlighting something that is just not acceptable anymore and it forces people to have that discussion. It's not an overnight thing that will get sorted in short order.
"Anything that is so deeply ingrained will take time. But I do believe change will come and it's important that those who speak out about being harassed, male and female, don't feel alone."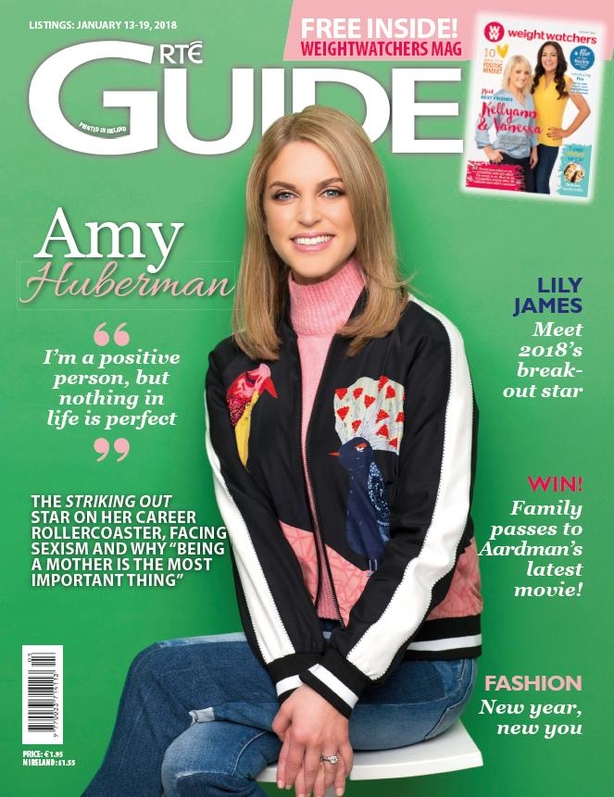 Elsewhere in this week's RTÉ Guide
Barry Ward Darragh McManus chats to the Irish star of mega TV drama, Britannia
Lily James Michael Doherty travels to London to meet the break-out movie star
Martin McDonagh Michael Doherty meets the award-winning writer/director
Corrie crisis Julie Lordan chats to actress