We're going to be seeing a lot of Maia Dunphy in early 2018 and here's a chance to get to know a little bit more about the busy broadcaster and mum to the wee toddler, Tom.
Maia is going to join Marty Morrissey, Deirdre O'Kane and a host of other celebrities in the second serious of RTÉ's Dancing with the Stars. We've had a glimpse of how she'll be sparkled and sequinced each week below.
Meanwhile, The M Word is Maia's book for busy mums-on-the-run and she spoke to Taragh Loughrey-Grant on The LifeStyle Show about it - you can listen to the podcast above.
The book is a fun, informative, 'pick-up, put-down' read or as Fearne Cotton explained:
"A must read for all shattered new parents out there."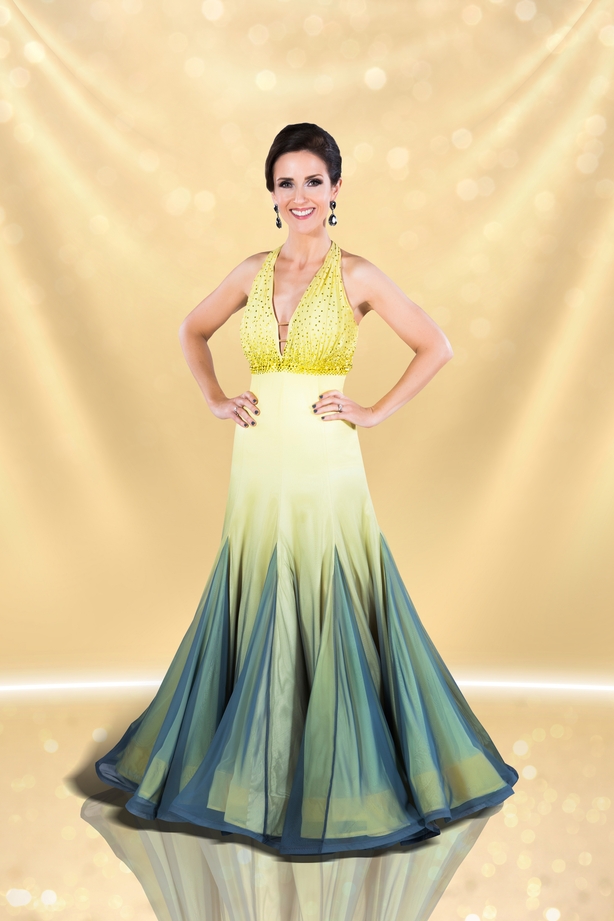 "That's what the book was meant to be because mums have no time," Maia said: "I was an avid reader and now when I try to read a book, if I get the odd ten minutes, I wake up an hour later with a book stuck to my face and I've read three pages.
"Then I forget what I read on those three pages so it takes me hours to read a novel." 
"That's why this book is 'pick up, put it down'. I'm not offended by that, its little short anecdotal chapters if you do get [a little time], even on the loo."
"Mums are never on their own when they're on the loo are they?"
Who is the book for?
"On the front of the book, the subtitle is 'For women who happen to be parents'. Especially as an older first-time mum I don't want to be defined by being a mammy."
The presenter was adamant before Tom was born about one thing – that being a mom: "...won't change me, won't define me."
How did that pan out?!
"Lets be honest? It does. It changes you fundamentally. But I still don't believe that it redefines you all the way through, like a stick of rock. 

"I have the same sense of humour. I still like a little bit of time on my own. I miss him when I'm [there.] I'm one of those people who looks at pictures of my son when I'm not with him – 'Oh look at him dresses as a pumpkin'!"
Speaking about raising children today versus when she was growing up, Maia said: "I think we're raising little ones at a really unusual time.
"It's an exciting time and its also quite a terrifying time." 
"You and I grew up in a time that was pre-social media, pre-mobile phones, you didn't bring a bully home to your bedroom on your phone and I worry and even the new conversation about consent.
"I don't know how to teach my little boy about empathy and about consent. I want him to be kind." 
I'll do my best - I think its one of those things that you won't do it all in one go when he's 16 hopefully we'll do it along the way and he'll turn out to be a really nice little man.
The M Word was also nominated for an Irish Book Award...
#bgeibas pic.twitter.com/z0BNS6iyKW

— Maïa Dunphy (@MaiaDunphy) November 29, 2017
First books arrived! And there's a special price if you pre-order now! https://t.co/0iiNWSFCvV pic.twitter.com/We5s6WStaM

— Maïa Dunphy (@MaiaDunphy) October 9, 2017
The M Word is published by Gill.