If you follow Louise McSharry on Instagram, you know how well this lady can juggle.
When the radio presenter isn't recording her No Filter podcast or broadcasting to the nation on RTÉ2fm, Louise is kept very busy by her young son, Sam. Watch the full interview in the video above.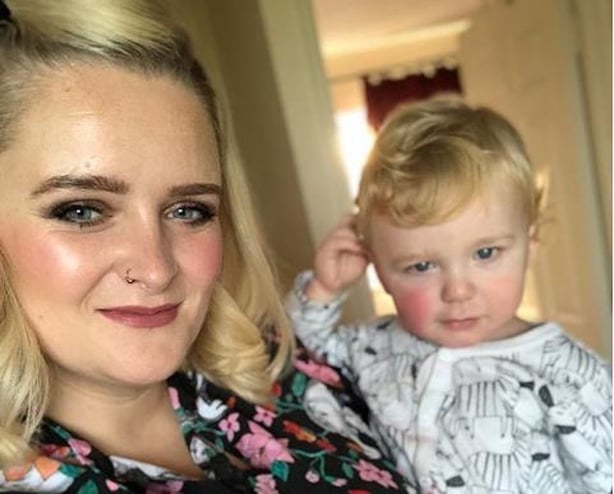 We wanted to know how the new mum would be handling the slightly manic holiday season now that she has a baby in the mix.
"I really have no idea. I mean, I have an idea of what Christmas is going to look like but then, on the other hand, I don't because everything is different now.
"We had Sam last year but he wasn't even two months old so he was just a teeny tiny little blob and I didn't really want to do anything, I just kind of wanted to hang out with him."
"This year he's not a little blob anymore, he's running around and he's pulling Christmas decorations off the Christmas tree and he's having the time of his life so I think it will be a lot more 'go with the flow' than previous years."
Want tips on making your family Christmas a stress-free one? Check out these handy ones in our parenting series, Rearing to Go.
"We're going to do a couple of days in my parent's house and a couple of days in my husband's parents house and then, really, just try and keep him busy and happy and occupied - as is my priority now 80% of the time aside from when I went on my 'holidays' at work."
Between nappy changes and meal times, the beauty guru shares her reviews, tips, and tutorials on her Instagram to over 16.9k followers. You can check out Louise's top Christmas style tips here!