Eoghan McDermott has had a busy year. Not only has the radio presenter been hosting his show on RTÉ2fm but he has been busy advocating for Pieta House, speaking about the importance of mental health and hanging out with President Michael D Higgins at the Gaisce Awards.
Not to mention, moving in with his very stunning and talented girlfriend, Dr. Aoife Melia.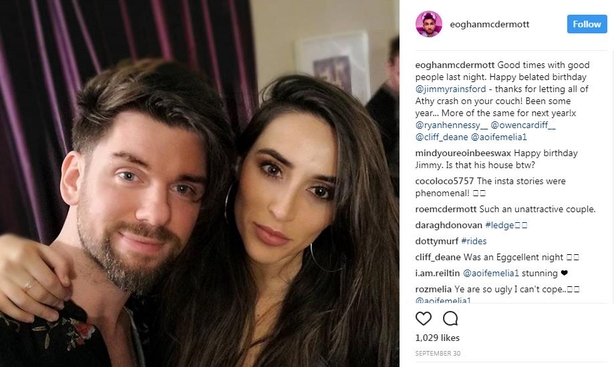 So, after such an incredible year, how will Eoghan be celebrating Christmas?
"I'm at that lovely stage in my life now, and it's not just me but the whole family, we're all very chill about Christmas because we're all grown up and we're just like 'hey, get me a card and a restaurant voucher for €10', do you know what I mean? It's not this big frenzy of buying.
"It's the first time my family are all going to be in the same country in about six years so that's awesome"
As for 2018, Eoghan says he is unsure what the future holds... and he wants to keep it that way.
"I don't know what the big picture plan is. I don't have a master plan and I kind of like it like that.
"All of my favourite things that have happened to me in this career have been unexpected so I think to say 'I want to present The Late Late Show' or 'I want a big political show' or whatever, I just don't think it's good to laser beam focus on something.
"One, because you'll be disappointed and two, you'll close yourself off to other opportunities that would kind of come from the blind side so no master plan.
"Remain gainfully employed and pay my mortgage."