"Life has changed massively," says Louise McSharry when asked about her life in 2017. This may be the understatement of the year when you consider just how much this young radio broadcaster has been through.
Louise has battled cancer, made a documentary about battling said disease, got married, had a baby, started a woman-centered feminist podcast and has still made time to garner a following of over 16.9k followers on her Instagram.
With a thriving career in radio and writing, Louise knows how to handle herself when it comes to a stressful work day but her most recent challenge has left her floored.
"I don't think you can be prepare for the commitment and the sacrifice that comes with having a baby," she said.
After her battle with Hodgkin's Lymphoma in 2014, the broadcaster's chances of pregnancy were massively reduced as her treatment had lowered her egg count but despite the odds, on the 6th of October 2016, Louise tweeted that she and her husband Gordon Spierin had welcomed a baby boy into the world.
Happy to say we have our baby, he is the best thing ever and his name is Sam. ❤️

— Louise McSharry (@louisemcsharry) October 6, 2016
Louise has always spoken about her life with honesty, humour and total transparency so it should come as no surprise that when speaking about motherhood, she skips the sugar coating.
"It's just non-stop. If I have him, there's no room for anything else so I do spend a lot of time with him because my working hours aren't strictly 9am-5pm.
"I can't really do anything else when I'm with him, it's just him and that's it and I do find that hard sometimes."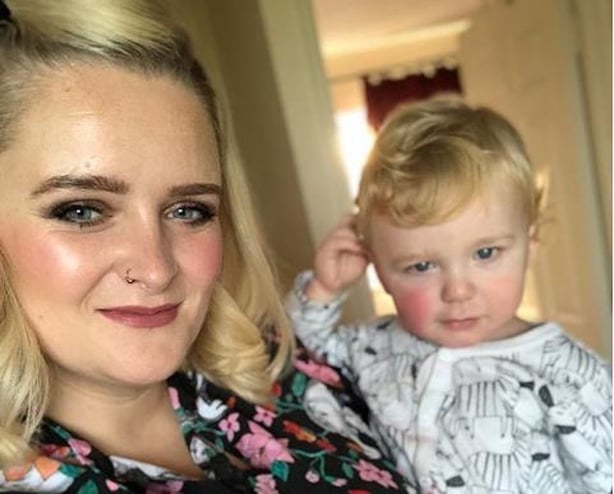 When it comes to life as a working mum, Louise says that having a young child can definitely complicate things but it can also motivate her to use her time more wisely.
"Work-wise, it's definitely tough but in another way, I feel more motivated than I think I've ever been. I have to use my time really intelligently and I have to do things that are only worth my time.
"I really only say yes to things that I really want to do. Anything that I'm not super interested in, I don't plan for doing very long and then I'm thinking of new things which will, kind of, give me a life that's easier with Sam.
"You know, you do have to make adjustments so, I suppose it's been a real game changer but a real motivater as well."