Derval O'Rourke is a former sprint hurdles athlete who took home the title of 'World Indoor Champion' in 2006. These days, the Cork woman is working as a couch on Ireland's Fittest Family. Here, she shares her top tips for keeping fit over Christmas.
Christmas is a gorgeous time of the year and such a great opportunity to take some time for yourself to focus on your health and fitness.
1. The 20-Minute Rule
This is something I enforce all the time. Keeping up your fitness can seem overwhelming with everything else you have going on in your life but if you move for 20 minutes it will make a big difference.
Twenty minutes is so much better than nothing; go out for a brisk walk on your lunchtime from work or in the evening. You can always find 20 minutes in your day.
2. Home Workout
When things get busy, simple home circuits are often my go-to. They are a great way of maintaining a little bit of cardio fitness without too much effort, perfect for when you want a simple way to keep fit.
They are easily done at home, out and about or at the gym. They require zero equipment and are done and dusted quickly.
3. Look for festive ways to keep fit
Things like the Goal Christmas Mile are a great way to get everyone up, moving and having a little bit of fun.
There are lots of Christmas swims taking place too. Check out www.getirelandactive.ie for some nice trails for a walk.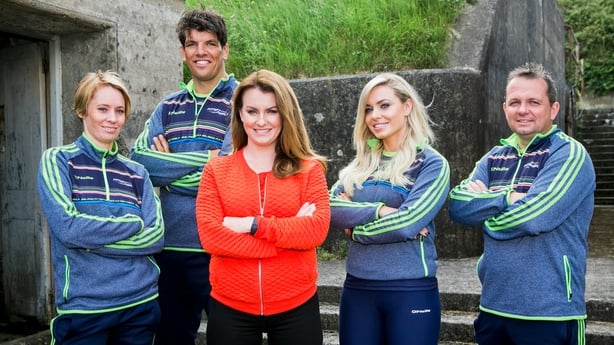 4. Rest Up
Most of us are struggling to get up when the alarm goes off each morning so why not try and use Christmas to bank a bit of sleep. Take time out to recover, you work hard all year around and don't want to enter January wrecked.
Christmas can be stressful so be sure to set aside time to relax and do something that replenishes you, be it a long bath, a cup of coffee and a magazine, a walk or a meet up with friends.
5. Find a training buddy
Training with a buddy means makes a massive difference as you are accountable and with the extra support, you are more likely to get the training done. Training with friends, with a common goal in mind, has given me a reason to train consistently this year and when it comes to fitness consistency is key.
It's a great way to spend time together, and by switching your coffee dates to fit dates, you might even save yourself some money.
We have a WhatsApp group for our sessions and we message each other to organize sessions. That extra little push a training buddy can give you can make all the difference. Sometimes, it's the only reason you get started with your training session at all!