After a lot of anticipation and several frantic dashes across the nation by Kathryn Thomas, all of the Series 11 Operation Transformation leaders are now in place.
The final five leaders joined Ray in studio on The Ray D'Arcy Show to tell him how they're feeling in the run-up to the show.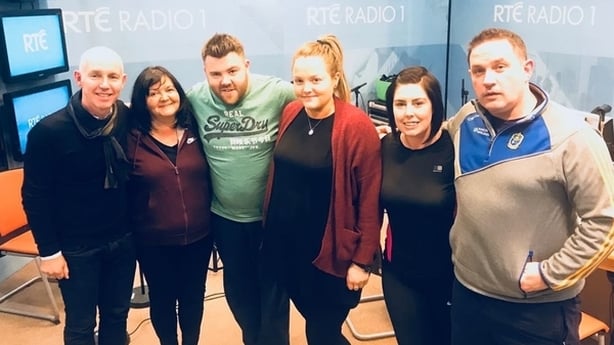 On the team this year are Mary Diamond from Mayo, Wayne O'Donnell from Cork, Felicity Moroney from Dublin, Sarah O'Callaghan from Cavan and David Cryan from Dublin.
Mary Diamond
Age: 52
Location: Kiltimagh, Co. Mayo
Weight: 13 st
Mary is 52-years-old and runs a Montessori in her garden. On the assessment day, Mary fainted during the 'Circle of Truth', a session with psychologist Eddie Murphy.
Though she's fine now, it took her (and everyone) by surprise. "I've never fainted before in my life. I don't know where that came from. I wasn't looking for attention. Really I wasn't," she said.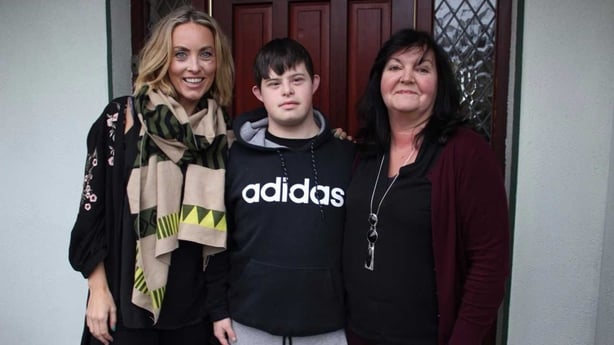 Felicity Moroney
Age: 30
Location: Artane, Co. Dublin
Weight: 18 st 9 lbs
Felicity is 30-years-old and has become quite sedentary in terms of exercise.
"Monday to Friday – no [exercise]. Unless I'm just running up and down the stairs, running around the office."
Wayne O'Donnell
Age: 28
Location: Mallow, Co. Cork
Weight: 17 st 12.5 lbs
Wayne is 29-years-old and is recovering from several serious injuries which he thinks have held him back, including a broken arm. He lives at home with his parents.
"I suppose there's a stigma and a lot of people say 'Oh, you're an only child and you're living at home with your Mam and Dad' but I suppose the way society's gone now there's a lot of my friends, you know, moving back home because of the price of mortgages."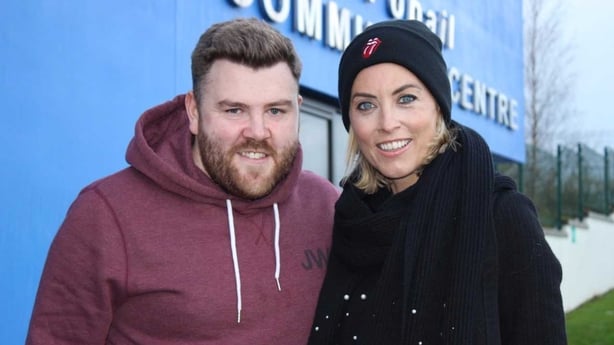 Sarah O'Callaghan
Age: 27
Location: Ballinagh, Co. Cavan
Weight: 12 st 3.5 lbs
Sarah is 27-years-old and a cancer survivor.
"Side-effects for me now, I haven't really got many as such…what's really affected me after it is more my head.
"A lot of people can kind of compare with me, you know, the fear. The fear of it coming back."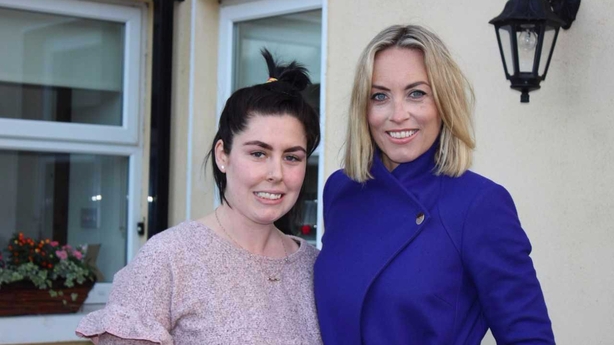 David Cryan
Age: 38
Location: Lucan, Co. Dublin
Weight: 19 st 4 lbs
David is a Garda Sergeant who is worried about his weight gain.
"The uniform wasn't fitting as well as it was…I don't look overweight but when I get on the scales it tells you straight up."
Listen back to the full interview with all of the Series 11 leaders on The Ray D'Arcy Show above.
For more info on the Operation Transformation leaders, head over to https://ot.rte.ie
Watch Operation Transformation on RTÉ One every Tuesday and Wednesday at 8:30pm or catch up on RTÉ Player now.