When your child is diagnosed with special needs, nothing is the same again. Taragh Loughrey-Grant finds out what Irish parents go through to get help for their children with Lorraine Dempsey from Special Needs Parents Association, Mark Fitzpatrick and Orlagh Greggory. Watch the episode in full above.
In the interview, each of the parents talk about their own personal experience, how and when they found out their child had special needs, how they learned to cope, what help was available to them and what supports need to be put in place.

Also they have advice for parents, children and everyone they come across in their day-to-day lives and how we can help them and their little ones.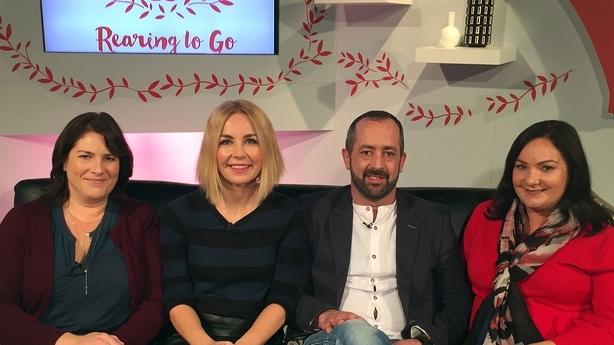 Special Needs Parents Association asked Irish parents how they dealt with a new diagnosis and this is the advice that they shared:
DO NOT isolate yourself from the world!
DO NOT under any circumstances blame yourself for your child's condition; this is NOT your fault!
DO take each day as it comes, it is similar to a roller-coaster you will have highs and lows, but when you have both share them no matter how small you think they are.
DO NOT Google until ready and even then, read everything with caution!
DO seek information from others when you are ready, you can do it anonymously on line if you are just not ready to talk.
If you feel angry, that's okay but DO try to talk to someone.
DO see a counsellor, they can help you get your mind around everything if you find that you are not coping. Depression is something that can creep up on you and we are always the last to recognize symptoms and take care of ourselves.
If your child is attending a therapy center you may be assigned a social worker, they are there to HELP you and your child.
Some parent's talk about grieving for the baby they thought they would have, you will deal with this in your own unique way, so DO NOT compare yourself to other people.
Some parent's get great comfort from previous articles and blogs written by other parents and some don't. So DO NOT feel you are committed to feeling one way or another.
The main thing is, you are not alone, and we are all here to help when you are ready!
For more advice, support and information go to Special Needs Parents Association.