Donal O'Donoghue heads south to meets the king and queen of daytime TV and find out what's going on in their lives. You can read the full interview in this week's RTÉ Guide but we've got a teaser of Dáithí's chat below.
"I base my relationship with my child on the relationship I had with my dad," says Ó Sé.
"There are certain things that my father did that I won't do as a father. Some things worked well and others didn't. He gave me a love of music and football and that was good.
What wasn't so good was that he worked a lot.
"He drove a truck during the day and played music at night. I'm very aware of that with Míchéal Óg and I want to spend as much time as possible with him.

"So when I get offers of working at weekends I make sure that I get home every night and after Christmas I plan to take things easier."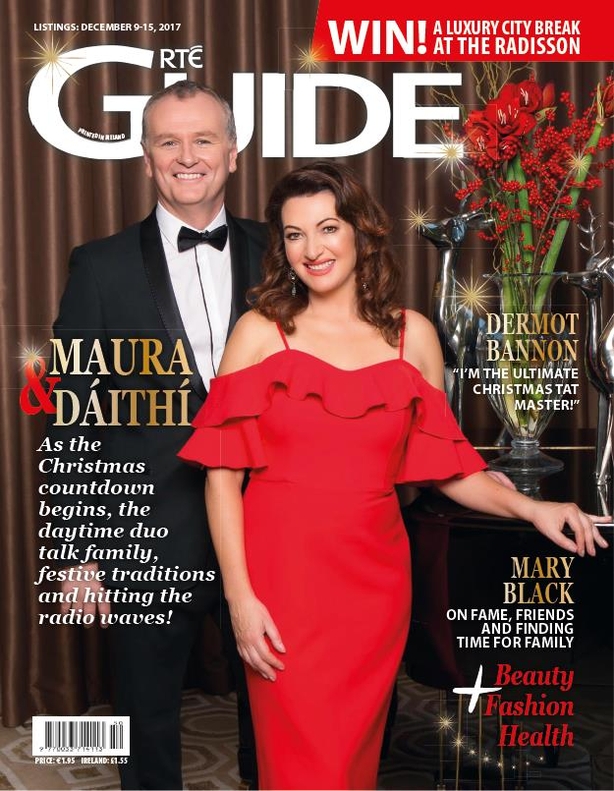 Elsewhere in the RTÉ Guide:
Dermot Bannon Ireland's favourite architect is back with a new TV show. Janice Butler catches up with him to find out more.
Andrea Byrne has an appointment with Ireland's TV doctor.
Mary Black Janice Butler meets the legendary Irish singer with a new album and a new outlook.
Melissa Hill The author sits down with Donal O'Donoghue to talk life, books and Man City.