Rapunzel may be one of the world's best known fairytales but if you think you know all there is to know about the heroine, think again! Here's a look at a few familiar faces who went along plus our view of the show.
Click through the gallery here.

The tagline is almost as famous as the Gaiety panto itself: – 'This is no ordinary panto, it's the Gaiety panto!' What makes it special isn't just the historic panto tradition in the iconic venue, the grand old dame on King Street which has been staged here since 1873. Neither is it the high production values alone nor the colourful costumes, catchy tunes, casting or wonderful singing.
As with most of the best family fun experiences… it's the people. Ciara Lyons sings beautifully as the eponymous heroine, as does Johnny Ward who plays the extremely likeable as Johnny B Goode and the kids love Nicholas Grennell as King 'Larry Lilly Loolah'. They also love a scene involving some rabbits – but no spoilers here! Kathryn Rutherford is wonderful as the Evil Stepmother with her two stooges, Double and Trouble, as below.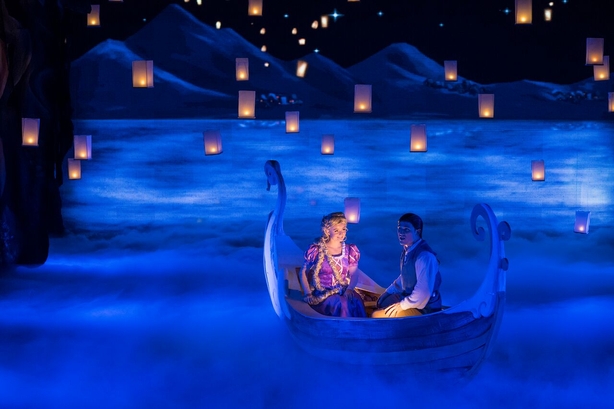 However, the glue that keeps Caroline Downey's production together on stage is Panto Dame Joe Conlon, back for his 28th show. As usual, he makes it look easy as he plays Nanny Ninny Noonah – disguising, no doubt, weeks of hard slog that he and his fellow cast members have put in. He also looks like he is having a ball, that he loves it – in fact all of the cast do, including the orchestra, their musical director Peter Beckett and the Gaiety staff. The energy is infectious.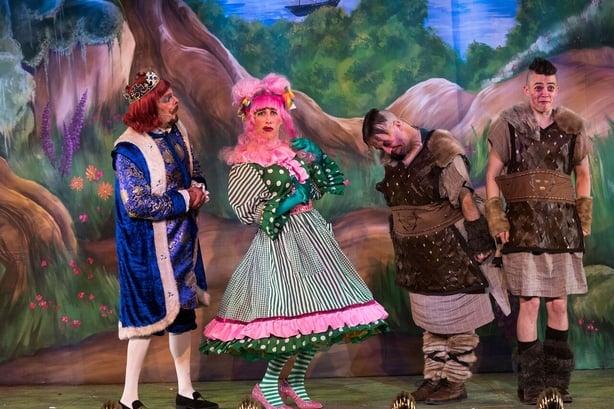 The little moments where the unexpected happens, something not quite scripted, thats where the magic escapes and we, big kids and small, love each and every one.
No matter where your head is at or whatever life has thrown at you before you arrive into the hustle and bustle of the Gaiety foyer – within a few toe-tapping tunes and "he's behind you-es!" all of that is forgotten. The look on the little ones faces says it all. This is a special coming together of people for a simple heartwarming couple of hours – silly, funny, craic-filled with lots of Irish insider humour and laugh out loud gags.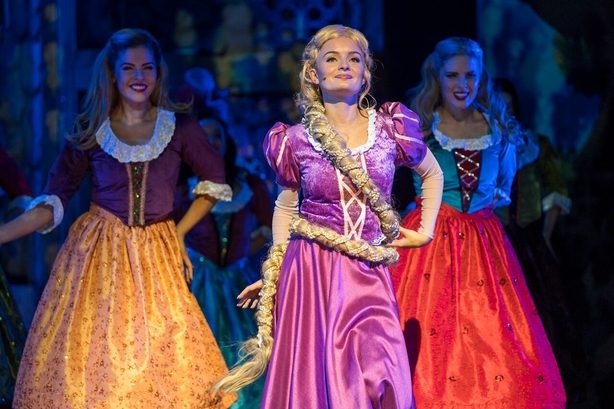 Despite our digitally obsessed times, forgotten are mobile phones and screens - instead kids are glued to every movement on stage ready to respond loudly to all requests. Mums and dads don't have long to stare on in amazement – you never know when you could fall victim to a water pistol or worse, an invitation to perform in front of the whole auditorium.
Yes the theme, production values, casting and staging are attractive, key even but it's those genuine, warm, Irish magic moments that'll keep people coming back.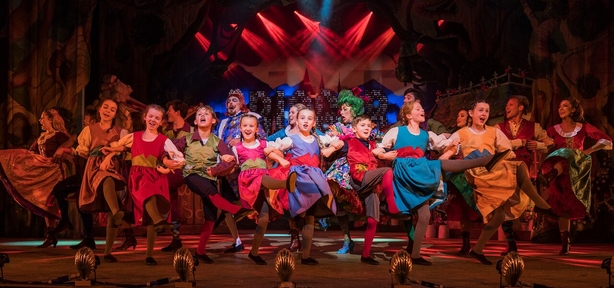 As an extra feel-good factor, Rapunzel is supporting the Rapunzel Foundation which asks people to donate their ponytails to create wigs for people suffering from the hair loss condition, alopecia.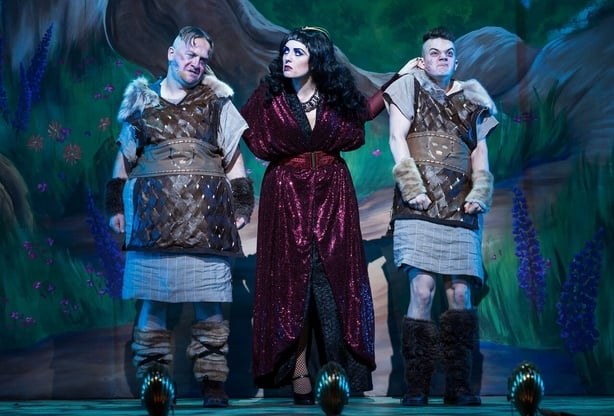 The Gaiety have announced extra dates for Rapunzel which will now run until Sunday January 21st, 2018.