Caroline Clifford joined Ray D'Arcy on RTÉ Radio 1 yesterday afternoon to reveal how and why she lost a seven stone in seven months.
Two years ago, the mum of three managed to lose an incredible amount of weight in a short amount of time. However, that wasn't her only goal.
Among other things, Caroline signed up to 'Reign of Terror', an obstacle course based in Kilkenny that asked her to write up a blog. It was this blog post that caught the media's attention.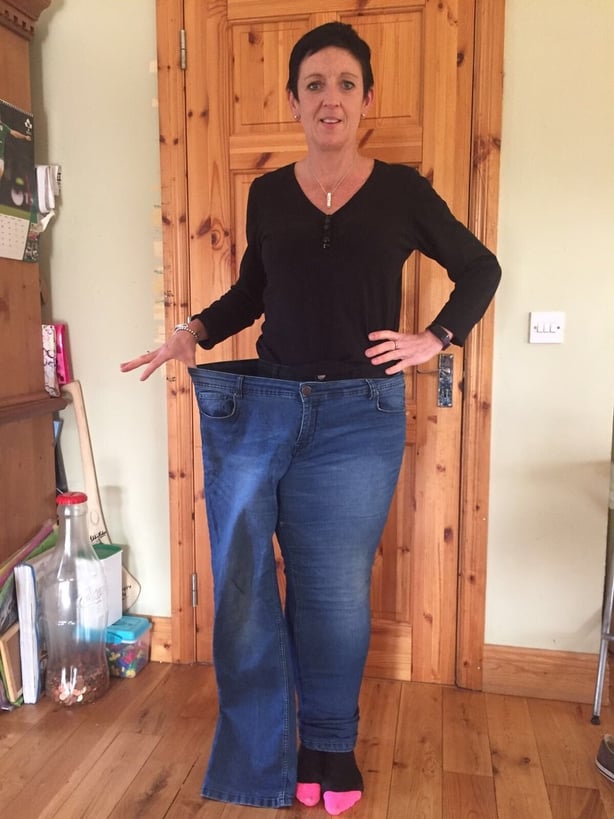 Despite being fit in her late teens and early twenties, Caroline says that once she started having kids the weight began to creep up on her "bit by bit".
"I put on the baby weight, lost a bit, gained more, had a second baby and gained more"
Soon her busy lifestyle as a psychiatric nurse with three children led to further weight gain until she eventually found herself "a pound off seventeen stone" at forty-two-years of age.
It was in 2015 that Caroline realised she needed to lose weight after she attempted to go cycling with her children on St. Stephens Day but realised that she was putting her body under too much pressure.
"That was the turning point for me that I had to do something because I was afraid that something was going to happen to me or my health was going to suffer."
Losing the Weight
On the 30th of March 2016, Caroline joined a slimming group and took up walking around Clara. "I walked practically every day for the seven months after that," she said.
While many people feel too self-conscious to go to the gym or go out exercising, Caroline pointed out that she would feel self-conscious either way.
"I was hugely self-conscious. I was self-conscious making that first trip over to the field to go for a walk but I was self-conscious all the time.

"Even going out socially, what would I wear? Going on to the internet to see if I could get nice bigger clothes. Not being able to shop for clothes regularly. I was conscious of everything."
Diet
Caroline joined a slimming and group and from her first day on, she "didn't put a foot astray". The biggest lessons she learned were as follows:
Stop eating late at night
Stop snacking on the kid's treats
Chang your portion size
Give up bread and potatoes
"I was amazed a couple of weeks in to this that 'nobody is eating the crisps anymore' because the multi-packs were piling up. Then I realised, it was me that was eating them in the first place."
As well as eating healthier, Caroline learned to prioritise her time better. Now when she drops the kids off for training, she goes for a walk rather than sit in the car or stay on her phone.
You can listen to the full interview between Caroline and Ray on RTÉ Radio 1 in the video above.