Mairead Ronan is a grafter; not only has she built herself a steady career in radio, TV, and business, she has also brought up a gorgeous family.
As a busy working mum, Mairead has managed to stay fit, healthy and styling while juggling a million responsibilities. We caught up with the Ireland's Fittest Families presenter to get her top tips.
While discussing all things beauty and fashion, we asked Mairead for her top beauty tip and how she likes to accentuate her favourite body part. You can watch the video in full above.
"It's probably a really boring, simple one, but clean hair. You always look better with freshly washed hair. Whether it's blow-dried or not, it just kind of lifts you.
"A little bit of mascara, a lick of mascara, and a little bit of gloss always makes me feel a lot better when I don't even have five minutes [...] a bit of mascara, a bit of lip gloss will make you look better.
"Did you ask my best body-part? [laughs] My ankles. The one thing you never get to see on TV – that's my best body part – ankles. See? They are great."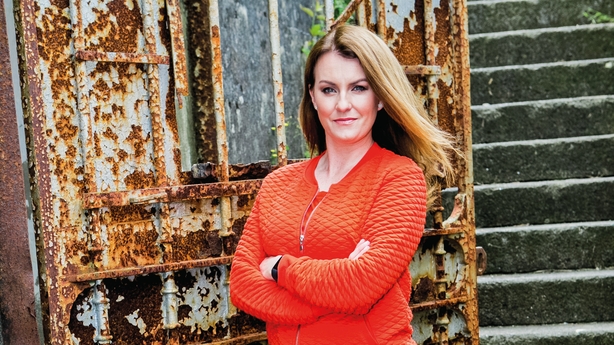 When it comes to diet, Mairead believes that rules are made to be broken. The Dublin woman told RTÉ LifeStyle that her diet remains flexible because if she ruled any foods out it would only make her want them more.
"I don't have rules of eating well from Monday to Friday, no. I try to eat well kind of all the time. But I think when you have rules you fancy breaking them, so I don't have those rules.
"If I want to eat, you know a bar of chocolate at 11 o'clock in the morning I will do it. If I want to have take-away on Sunday night, I will do that too.
"I think if you've got too many rules in your diet you're tempted to break them, so the best thing to do is just eat well most of the time.
"When you fancy something a little bit naughty, you can have it then without feeling guilty. I think if we are starting guilt with food you've kind of lost it then. Yeah, no guilt. Food is to be enjoyed. Just the bad stuff in moderation."
Watch Ireland's Fittest Family on RTÉ One on Sunday, 5th November at 6.30pm