Blogger and influencer Paddy Smyth has launched the Irish Wheelchair Association's national fundraising campaign, 'Angels'.
Paddy kicked off the campaign by introducing IWA's new Angels Christmas Products which will be sold by hundreds of volunteers nationwide on Thursday 9th and Friday 10th November 2017.
The IWA supports 20,000 members throughout Ireland and they hope that the Angels Campaign - the largest fundraising campaign of the year - will help to generate the necessary funds to continue their services to those with physical disabilities across Ireland.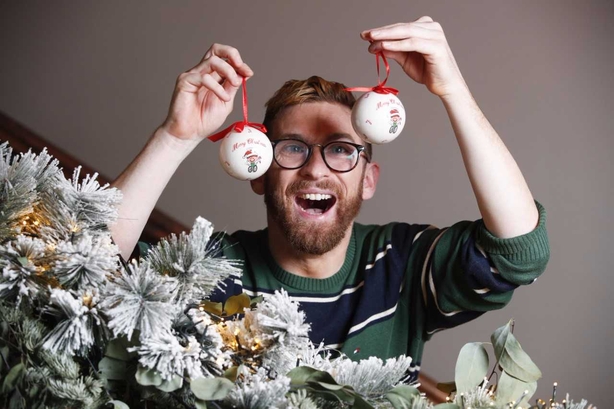 We spoke to disability activist Paddy Smyth to find out why he got involved in the campaign and what his plans are for 2018:
How and why did you get involved with the Angels campaign this year?
They came to me and asked me if I would like to be their official face for this years campaign which I was so excited about being someone who is disabled himself I couldn't be more happier to be part of this campaign - This is something very close to my heart.
What will the fundraising money go towards?
We are asking the general public, our neighbours, and supporters to help Irish Wheelchair Association raise €1 million which is needed to maintain the vital services they provide. For example, assisted living, motoring, sport, and housing, to name but a few.
You are an advocate of being disabled and fabulous. Do you think the Irish public's perception of disability has improved over recent years? Do we have a way to go?
Thank you, that means a lot you saying that. I don't think we are there yet but there's definitely a change, but this is only the tip of the Iceberg for me.
My goal is to keep pushing those boundaries and changing society's perception and hopefully, with the help of organisations like the IWA, we will do it.
And it begins.. Who wants an Angel for the IWA ???? #IWAangels @IrishWheelchair pic.twitter.com/FSxo5QUIer

— Paddy Smyth (@PaddyySmyth) November 6, 2017
What changes do you hope to see in Ireland as a person with a disability?
So many, in terms of access and dating as I always talk about, but I suppose the biggest change I hope to see is for people to actually step back and finally understand that we are so much more than just our disabled - we have so much more to give.
We loved watching you on First Dates Ireland, are there any more TV appearances in your future? Whats in the works for 2018?
Aw, thank you. I was interviewed by Ivan Yates the other day and he was like 'Everyone knows him as the guy off First Dates' which is funny and true and I'll OWN IT. Ireland's answer to Bridget Jones. Ha!
It changed my life - this year has been mad; from being a guest on The Ray D'arcy TV show a few weeks ago to working with Penneys, to now, working with the IWA.
I have a few things already in the pipeline for 2018 alright, but no TV just yet, but I'd love to have my own TV Chat Show.
I want to be 'Ireland's Fabulous Disabled Chat Show Host'.
Watch this space.
The Angels Campaign will begin on Thursday 9th November and Friday 10th November across Ireland.
You can also donate by texting ANGELS to 50300 or visiting www.iwa.ie/angels. Text Cost €2. Irish Wheelchair Association (IWA) will receive a minimum of €1.63.