First time heading to the National Ploughing Championship? CountryWide's Damien O'Reilly tells us where to go, what to do, what to wear and more.
How did Ploughing come about? When did it start and how did it grow in popularity?
It began back in the 1930's when ploughmen from two different counties were invited to compete with each other in a ploughing competition and it grew from there into an 'All Ireland' style competition.
Over the past thirty years, the exhibition area has grown and grown and grown, multiplying each year. And the woman to thank for that is Anna May McHugh who became the director of the National Ploughing Association on May 10th 1973 and is there ever since! 
What tips do you have for a first timer who's never stepped on a farm before?
Be patient. If you don't like crowds or hate being bumped into, then stay away. It is a marvellous gathering of a fair quota of the Irish public. [Over 300,000 attend each year]
You have the serious farmers who are there for business reasons. You have the farmers who are there just for a day out. You have first timers from the country and the city.
There are gaggles of school children on tour and then there are the poor souls who must man the various exhibition stands for three full days.
I really feel sorry for them. But this is a wonderfully professionally run operation and that largest of its kind anywhere in Europe. There's an overall feelgood factor and an air of friendliness and earthiness and calm.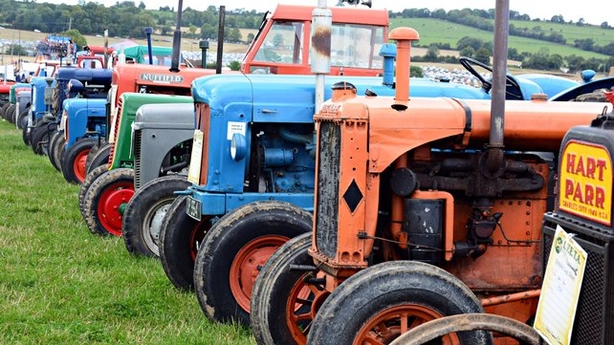 What time should people aim to get to Ploughing? Will traffic be very heavy?
The Gardai have a traffic management plan in place which they have off to a tee. Don't try and argue that where you want to go is correct and where the steward or guard is sending you is wrong! They know what they are doing at this stage after many years of practice and planning.
Remember where you parked your car. There are balloons which are flying high above each car park so you can navigate yourself from afar as one's sense of direction can get lost very quickly once you go on site. To get the most of the day, try and get there by 9am. It gets really busy after that as people are coming from the four corners of the country. 
Most memorable Ploughing moment?
It was memorable for all the wrong reasons. It was back during the economic crises and Brian Cowen was Taoiseach. Even in the bad days, politicians get a fair hearing at the ploughing and I have never seen any nastiness.
On this occasion, however, there was a protest by a small dispirit group right outside the NPA tent where Mr Cowen had been holding a press conference. I don't even think the protest was about austerity but about some other farm-related issue.
However, there was plenty of security and the security guys were on edge anyway. As the group of protesters attempted to get close to the Taoiseach, a crush developed and there were young children caught in it. It was quite frightening for a time and I remember losing the head with one of the protesters who caused the hassle. Thankfully there were no injuries but it was a totally unnecessary yet almost disastrous situation. 
What do the crowds really react to each year? You, Marty and all of your RTÉ presenting peers seem to be big attractions!
RTÉ is a massive brand. No matter where RTÉ appears around the country on an OB with the roadcaster it attracts attention such is the iconic brand.
And the RTÉ tent is always jammed with people star gazing. Not me, but Marty of course!
The big pedigree farm animals and the giant tractors are also a great attraction for a lot of people but with over 1700 exhibits there is plenty to chose from!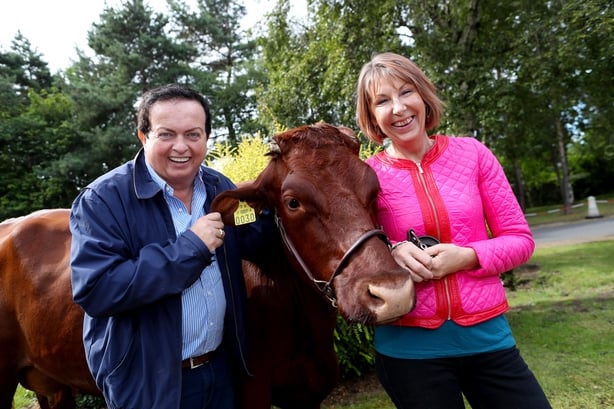 Do I really need a pair of wellies to go down or will a pair of runners do?
Something in between. There is 30k of steel trackway all round so you are not walking on grass. Or in muck. Keep an eye on the weather forecast and if it doesn't rain in the days leading up, you could get away with a pair of runners.
I don't think you need the wellies unless you are going up to the fields to look at the actual ploughing. A good pair of shoes or ankle boots should be fine. Hiking boots are what I will be wearing. I have not worn the wellies in a few years.
Best Dressed at the Ploughing - is that a thing?
Yes, there is a best-dressed man and best-dressed lady competition. And there is a daily fashion show. 
How long do people generally stay there? Is the food good/reasonably priced or should I pack myself a picnic?
There are loads of food outlets. Bord Bia have an outdoor restaurant and if you fancy a drink, there are bars and entertainment also. To really get around and see the entire ploughing you might need a couple of days but in general, seven or eight hours is a good days work!
How has Ploughing changed over the years? Technology has certainly had a bigger part to play in recent times.
It has become a much bigger event and better organised. There is more international interest. And the media interest has skyrocketed. All of the big shows from the major broadcasters come from there now.
Farming has become more technical and more of a business so it is about more than just cattle and tractors. All of the big financial institutions are there offering advice and looking for customers as are all the main state bodies. With farm safety such a huge issue now, there are any amount of demonstrations regarding farm safety. 
If a tourist was going to Ploughing, what is the one thing you would tell them to do?
Bring a camera... Because nobody at home will believe them when they try to explain what it is all about!