X Factor singer Mary Byrne, beauty expert Triona McCarthy, chef Gary O'Hanlon, social media influencer James Patrice and singer Kayleigh Cullinan started their Celebrity Operation Transformation plan this week.
The show will return to RTÉ One on Wednesday, September 6, 2017. Here, James Patrice explains why he signed up and what he's most nervous and excited for.
What was your reaction when the production team called to ask if you'd take part?
When they said it first I thought to myself oh maybe they want me to do backstage stuff for social media as I have before and they were like no, no we'd like you to be in it and my gut reaction was yes straight away because I don't know I just thought yeah it's a great opportunity, I'll get training, I'll get diet advice and I think my diddies need to go – it's time for them to leave!
What are you most looking forward to?
I think seeing – hopefully - seeing a change every week cos I've done diets before, I've lost weight and I've put it back on.
I've put weight on through injury and illness and I think now I'm at a stage where I can immerse myself totally into it for the duration of it and hopefully, I'll be successful.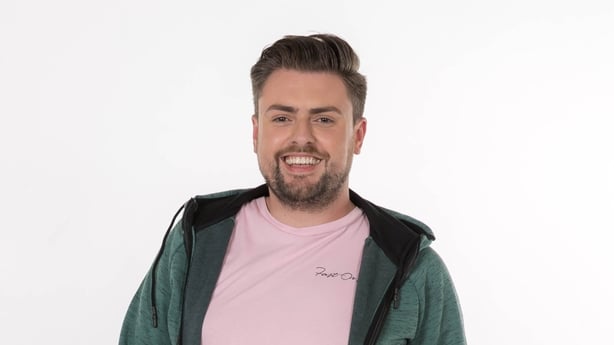 Do you feel pressure on social media and on TV to look a certain way and dress a certain way?
Totally there's always pressure if you're going to an event or whatever or if you're going to be on a show you need to look your best of course and you think you look fantastic at home, then you go and you watch a VT back and you realise that you are twice the size.
If the camera adds 10 pounds there must be a whole crew on me!
So yeah I think there is a pressure and online I have a large following and I'm always one to promote confidence in yourself and I'm a confident person but I think at this stage because my weight is getting progressively bigger as the years go on I'm kind of on a trajectory that I want to stop now so I think it's something that I need to do and I think it will be a good message I can hopefully share with my followers and hopefully they will get on board with me.
What are you nervous about?
I suppose you're literally exposing yourself to the nation, mentally and physically.
I'm a little bit nervous about the reveal of our true self. I mean take away the make-up and the bells and whistles – what's really under there?
I was toying with the idea of wearing the vest for the picture but I have decided not to because, go for it – this is me – who cares?
Go hell for leather and so be it. Get the moobs out, get the stomach out and say hey this is me – I'm going to change if you'd like to do it with me then come along and join in.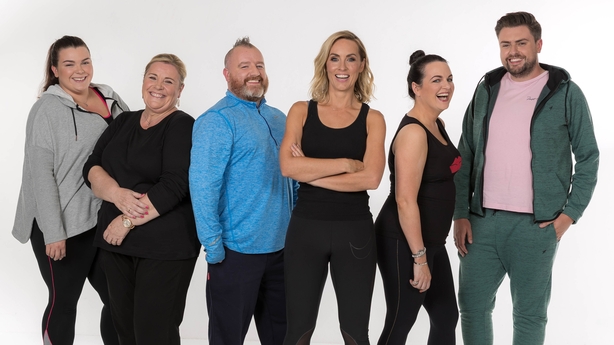 Who are you hoping will follow you?
I think anyone that perhaps is a little bit in denial about their weight because I think I was for a while and I think anyone who just doesn't feel good in themselves.
You know when they're leaving the house they check themselves 10 times in the mirror or anyone who needs a bit of change, needs a bit of a lift and needs to hear it from someone who isn't perfectly ripped on Instagram or doesn't have that perfect fit life that everyone tries to aspire to.
I'm someone who is the opposite of that, I'm someone who will be having their cappuccino and their scone and regretting it afterwards and if you want to get on the bandwagon then come along.
Reaction from friends and family
My friends and family have been very positive and very supportive. They are totally there for me, they're with me and they've always said: 'Oh James only lose weight if you want to, you don't necessarily need to' but I know myself I'm overweight and they have been thoroughly supportive.
I have to say the family has been great – they're going to get on board with me and my older sister Vanessa recently lost three stone since between January and June so she's been a real pushing force.
She has taught me there is no magic potion. She's the one person I've really seen results with and it's literally diet and exercise.
Celebrity Operation Transformation will be back on RTÉ One on Wednesday, September 6, 2017.