The weather is beginning to change, the leaves are starting to fall and all signs are pointing towards back-to-school time. No doubt parents all over the country have been doing the mad pre-September dash to book suppliers and uniform retailers, but what if the shop didn't stock your child's size?
Jonathon Eakin of Hunter's uniform suppliers joined Today with Sean O'Rourke on RTÉ Radio 1 to talk about the ever-expanding waistline of our children's school pants.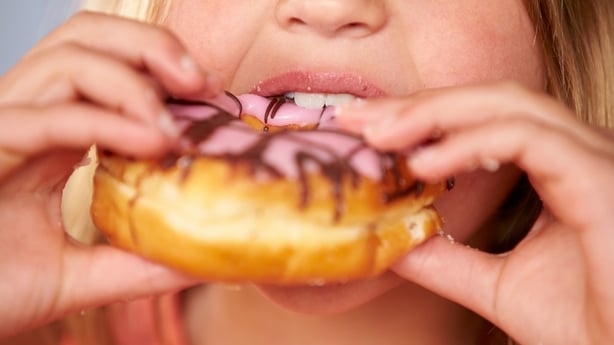 "You mainly notice it for primary schools. Probably ten years ago we brought in a specialized elastic waist pant for primary school kids.
"At the time we started it at a 28-inch waist and we did it up to a 36-inch waist. It's now up to a 46-inch waist… this year for secondary school, we did it up a 50-inch waist but we've been asked for a 52- and 54-inch waist," said Jonathon.
It's a worrying trend, and every year it's on the rise. Jonathan describes how primary school children are now regularly wearing adult sized sweatshirts as part of their uniform and says it's not uncommon for kids as young as ten to be wearing a large adult size.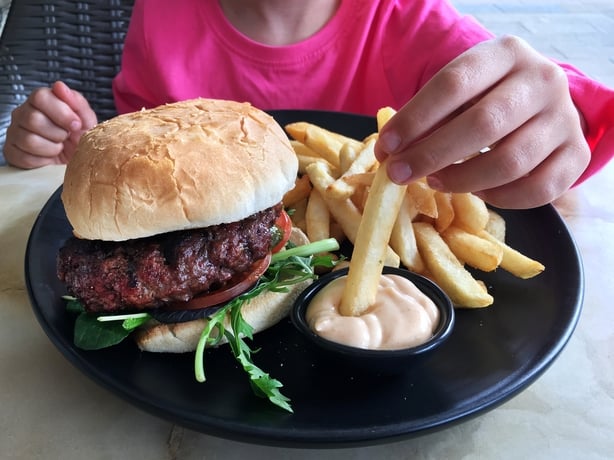 Sean also spoke with Louise Reynolds, dietitian and Communications Manager of the Irish Nutrition and Dietetic Institute.
"The problem is there aren't enough dietitians in the country.
"Very often if somebody can afford to pay for a dietitian they can go and see somebody privately but there just aren't enough.
"The figures now are 1 in 4 Irish children are overweight and obese…"
"They are setting themselves up for high cholesterol levels, high blood pressure, increased risk of heart problems, bone and joint problems because of physically carrying the extra weight and a risk of diabetes…
"Type 2 diabetes, which when I studied nutrition was called adult onset diabetes, now it's occurring in primary school children," said Louise.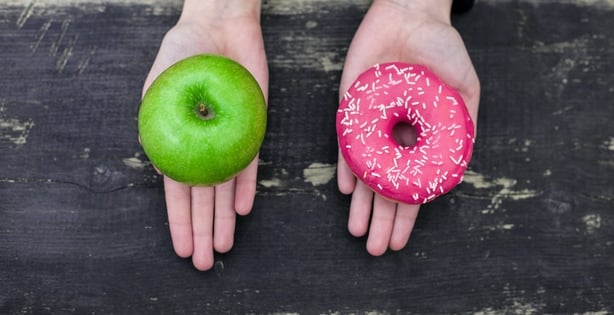 The good news though is that the vast majority of this is avoidable.
"We know that the way to manage and maintain a healthy weight is through what you eat and the amount of calories you burn.
There are certainly lots of things we can all do on both sides of that equation in terms of getting the balance right.
"It's absolutely not about blaming anybody.
"I was reading some figures from Safefood, 20% of children now walk to school, that was more like 60% back in the 1980s. 30% of children have TVs in their bedrooms."
"All of this screen time, all of this lack of activity is also feeding into the fact that parents aren't cooking… and this is not something in niche sectors of society, this is quite wide-spread now," Louise continued.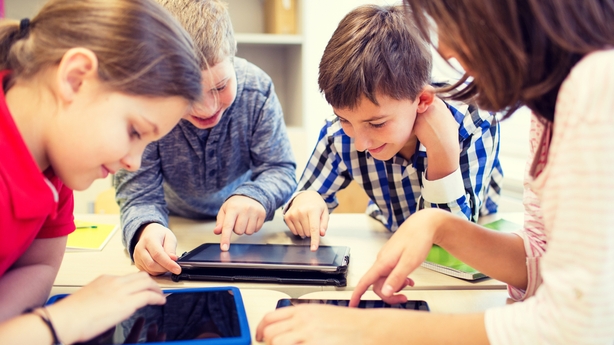 With this issue becoming the norm, Louise says that 50% of parents of obese or overweight and don't even realise their child has a problem.
She recommends a multidisciplinary approach towards health that all the family participates in but even a few simple changes can make a big difference.
"Things like cutting down even 200 calories a day can make a big difference and can save a child up to about a kilo in weight a month. 200 calories is a packet of crisps or a bar of chocolate or a fizzy drink…Those used to be 'treat' foods. Now, these are everyday foods."
Listen to the full interview on Today with Sean O'Rourke above.