If you're thinking of a meal out for the Bank Holiday but are blanking on a spot that meets the needs of the whole family, check out Céire Duggan's recommendations below.
Finding a place that fits the bill for a family-friendly meal can be harder than it seems.
Whilst five-course tasting menus and intimate candlelit evenings seem a world away, dining out with kids can still be enjoyable.
Whether we're heading out for brunch, lunch or dinner, here are some of the things we usually consider:
Ambience We've all been there; you're just about to tuck into your delicious-looking dinner when one of your kids goes into meltdown mode and suddenly ten tables turn to stare in horrified synchronicity.

You're mortified, the tantrum seems to ramp up and all you want to do is get the hell out.

For a meal with toddlers in tow, the ideal spot is somewhere bustling enough to absorb a toddler fit but not so manic that you can barely hear your other half talking to you. There is a fine balance to be found here!

Equipment High chairs, changing facilities, crayons, maybe even toys and books. Do they have them and are they in decent condition? A massive high-five to all those great restaurants who clean their high chairs after each use and maintain their baby-changing facilities.

Nothing puts me off my food quicker than a high chair with a solid coating of someone else's puréed carrots, filthy changing tables or overflowing bins.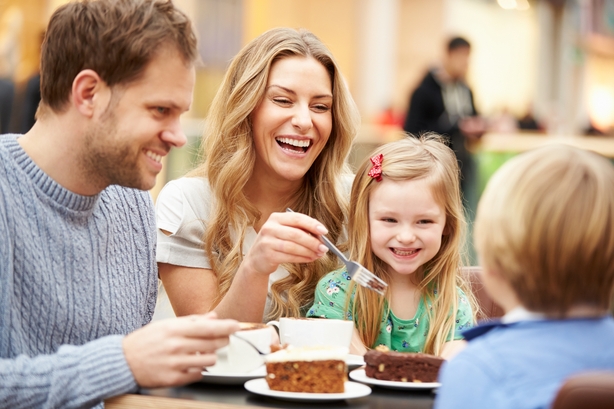 Menu A kid's menu that covers all the food groups isn't as easy to find as you might hope, so I'm always on the lookout for the ones that don't rely too heavily on chips and chicken nuggets.

Places that offer half-portions of main meals are also winners in my book. And, all important…is the food actually decent to begin with?

Cost With a family to feed, prices can rack up fairly quickly so a reasonably-priced meal is essential!

Space If you're arriving with the full kit, you might want somewhere that has space indoors for a buggy. For the tiny ones, maybe you're after a bench to put a car seat on or a private corner for feeding? Broadly speaking, restaurants with a bit of room for manoeuvre tend to make life easier
With these points in mind, here are a few restaurants that I've found to tick the boxes…
1. Milano has long traded on its reputation as a family-friendly spot and with good reason. With multiples restaurants in Dublin as well as branches in Limerick, Galway, Cork and Clare, it is really accessible.
Prices are palatable and weekday specials and deals are often an option. The wine and food menus cater to the whole family - no chicken nuggets here – and the pizzas and pasta dishes contain actual vegetables!
Crayons and high chairs are available and the staff are well-used to small children so your buggy certainly won't be the only one in sight.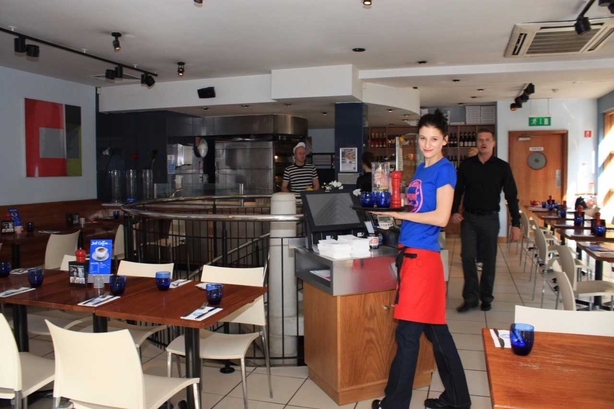 2. Avoca easily passes the ambience test so no need to feel self-conscious if you're holding the wailing baby today. The food is fresh and varied and the desserts alone make it worth the trip. Avoca also has numerous locations around Ireland.
3. Overends Café at Airfield Estate in Dundrum, Dublin is more than just a meal; it's a family day out. The café is situated on a 38-acre working farm, which is open to the public, though entry to the farm isn't a pre-requisite for eating in the restaurant.
The food is produced on the farm or sourced locally, where possible, and the kid's menu is one of the best I've seen. It wins on ambience and gives off a welcoming vibe for guests of all ages.
4. Wagamama Another nationwide franchise, Wagamama nails it when it comes to healthy, fresh food for all palates. High chairs, both free-standing and those cool clip-on versions, are no problem and colouring-in is standard.

Service is fast and friendly and the prices are reasonable. Boom!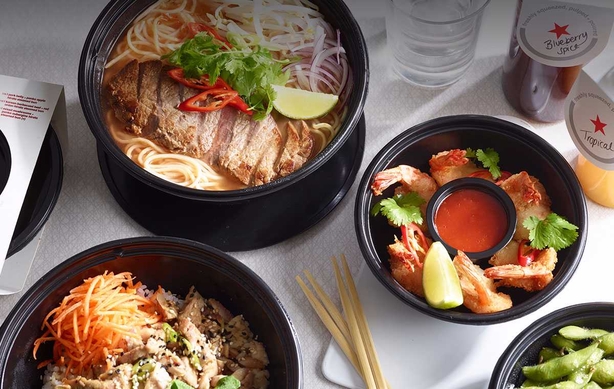 5. Box Burger and its sister restaurant next door, Platform Pizza Bar: A special shout out to this cool duo, located on the seafront in Bray, Co Wicklow. Whilst the location may not suit all our readers, I can attest to this: the food is fantastic, the restaurants are buzzing and, rumour has it, if your kid were to projectile vomit dangerously close to a beardy bloke drinking a craft beer, the staff would be utterly sound about it.
That's just what I've heard, anyway… ;)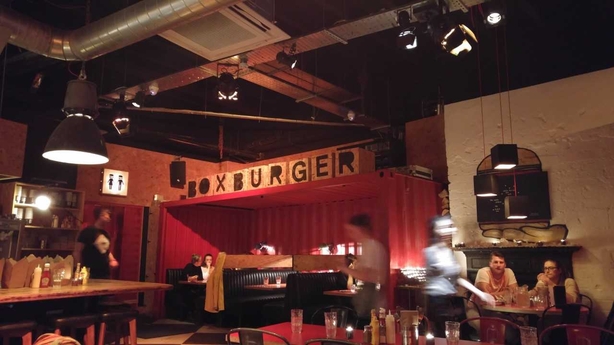 Bon appétit and enjoy the Bank Holiday!