Aoibhín Garrihy and husband John Burke speak to the RTÉ Guide's Darragh McManus about their plans for 2017 including a new mental health charity for children, TV show presenting and more.

It's a brilliantly sunny day on top of the Cliffs of Moher – blue skies, green seas and no breeze, as though the Mediterranean and Atlantic have temporarily swapped places. Seven hundred feet below, the waves lazily
wash against the sea stacks; a view that is panoramic and incredible. Yet every second tourist on this busy walking-trail pauses to note an alternative attraction: Aoibhín Garrihy and John Burke doing a photoshoot.
Visitors stare, smiling, some of them discreetly taking their own snaps. And why wouldn't they?
Striking a variety of poses, in superstylish threads and these dramatic surroundings, Aoibhín and John look every inch the celebrity power couple. A Clare man and Dublin woman (of Clare stock), they're easy: friendly, chatty and open.
At the same time, they have a particular sort of Irish celebrity. She's famous, of course, for her years on Fair City and more recently, the successful show that was Dancing with the Stars.
He made history on May 16 this year when he joined the select band of Irish people to reach the top of Mount Everest (and the first from Co Clare).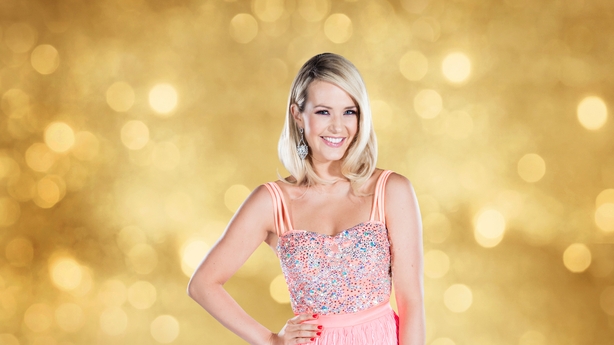 Right now, both are busy preparing to launch an ambitious charity project aimed at improving young people's mental health. They also got married last September, and Aoibhín just celebrated her 30th birthday. So guys, a fairly busy year so far?
Aoibhín laughs, saying, "Yeah, but it's been good. June was mad especially. I'd planned to take it off, you know, to be around Clare and for us to spend some time together. But I ended up chauffeuring, photographing…managing him! "
And recently they had the Willie Clancy Festival here (in Spanish Point, where John manages the Armada Hotel), "so we're trying to get back into a routine now after all the madness.
"John would start work around noon, and arrive home at five in the morning, for ten days solid. I told him this year Willie Clancy has felt like a breeze, by comparison with climbing Everest!"
Since descending from the top of the world, John has visited primary schools in Clare to talk about his experience. "It was great," he says.
"Young kids are fascinated with the mystery and adventure of Everest. They're amazed by it – you might as well be on the moon."
One school built a miniature Everest in the classroom, complete with tents, ropes and ladders. Another school welcomed John by lining up in cutouts of his face.
John says some of the questions were the sort of genius only small kids can provide.
"At the first few schools, my tone was probably too technical, about acclimatisation of the body and all this stuff. Then you get questions like, 'Were there any yetis on the mountain top?'"
He's still "piling back on the weight" after the calorie-devouring effort it takes to reach the top of Everest, but the couple hasn't quite left Everest behind yet, now using the experience as a focus for their new charity Elevate.
John explains: "It's coming together very well now, a lot of support and interest."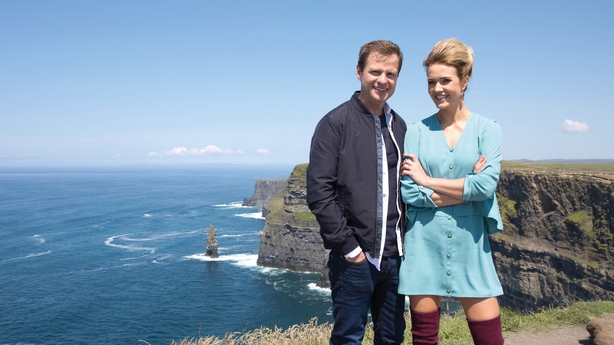 Elevate will launch in September, through secondary schools and youth organisations; Clare to start off, then we'll see how it goes from there.
"We're looking at all the elements of mindfulness."
The statistics are crazy: they say one in three young people have mental health difficulties by 13.
"It's hard for schools to keep up." Aoibhín adds, "We feel in a privileged position that we can instigate and spearhead something like this. We're not experts, so it's a case of bringing the right people on board.
"It's also about getting the word out, which I suppose is where I come in. You won't change the world but you can chip away and try to make some impact."
The project's philosophy, John says, is "to encourage young people to be themselves. There's so much pressure to conform, especially with body image. The message is, embrace your individuality and there's no end to what you can achieve.
"Everest was my mountain, but so many young people have their own mountains to climb, in their heads; hopefully Elevate will help them with that."
The West
They're both huge advocates for the West, raving about everything from food, scenery and hospitality to a host of local entrepreneurs: the type of people who, Aoibhín reckons, "kept the country going during the hard times."
John says, "We're passionate about the quality of life in the West."
On Aoibhín's social media, the focus is on simple things: swimming, kayaking, walks on the beach. It's not always about sitting at a rooftop bar – a picnic in the dunes is just as special." She adds, "There's so much to do.
We need your consent to load this Instagram contentWe use Instagram to manage extra content that can set cookies on your device and collect data about your activity. Please review their details and accept them to load the content.Manage Preferences
"Just a few weeks ago, we discovered caves we'd never seen before. We went out on the sea in kayaks, exploring down by White Strand, and kayaked right into these caves. If you did that on holidays, you'd say 'My
God, this is the best holiday ever.' And these are on our doorstep. You realise how lucky you are to be here. It's good for the soul."

Looking ahead, Aoibhín will be judging the Best-Dressed competition on Ladies' Day at Galway Races on August 3 ("a real honour to be asked").
As for TV, she says, "I feel I'm at a transitional stage in my career, where acting jobs aren't happening as much as before, but other avenues are opening up.
Now I'm in my 30s, I want to take the bull by the horns and decide myself where to go.
"Turning 30 creeps up on you, but I feel comfortable and confident where I am in life. I'm probably more sure of myself than I've ever been.
"It's a nice age and an exciting time. I'd like to do more TV presenting. I've something coming up with TV3 at the end of the summer, and am talking with RTÉ about a few potential things…I am definitely open for business!"
John, meanwhile, has "lots of plans, especially around the food side of the business. Our farm has really kicked in in the last year, and there's always work to be done on the hotel. But I enjoy the pressure, and there's real satisfaction when the pieces fit together just right."
One thing John's not quite planning yet is another mountain climb. I ask if he's felt the urge to go again yet. Aoibhín jokes, "Tread carefully, John!"
He smiles and says, "Yeah, I'd love to be planning something new. When you're out there it's horrible, but when you come back, that feeling of satisfaction that you got through it…I am definitely thinking about it, but am trying not to!"