Barnardos has revealed the real cost of sending a child to school in 2017 in our so-called 'free education' system.
The charity surveyed 1,834 parents who commented on the cost of sending their children to school. The survey is conducted on an annual basis, and once again, the result shows that the cost of education in Ireland is often a burden on parents.
June Tinsley, Head of Advocacy, Barnardos, said: "School may have wound down for summer, but for too many parents the pressure of the new school year is only beginning.

"Ireland tends to pride itself on our 'free' education system, but realistically this is far from the case."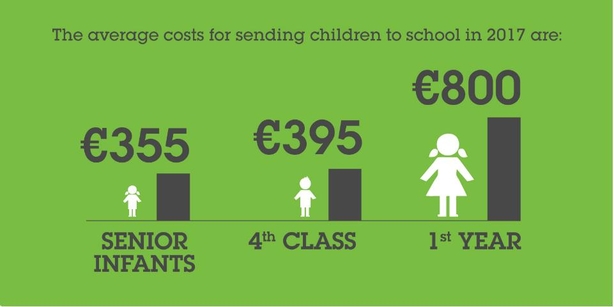 Sending a child to school means paying for uniforms, school bags, books, art materials, transport and often times, 'voluntary' contributions.
All these costs add up, so although education in Ireland is technically free, the average cost of sending a 1st-year student to secondary school is €800.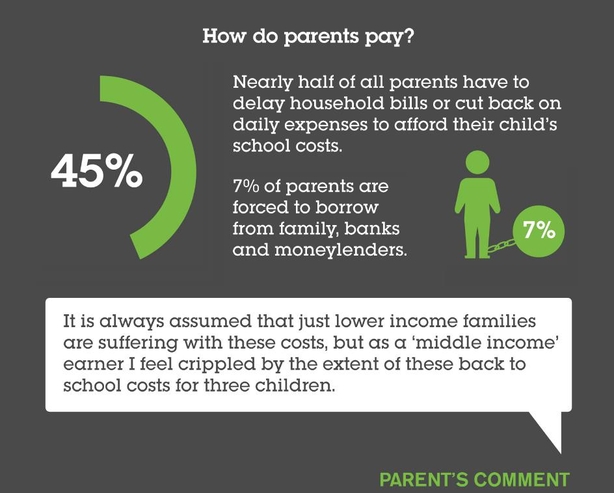 Voluntary Contributions
Barnardos reported that 7% of parents are forced to go into debt to cover the cost of school. Additionally, 69% of primary school parents are asked to pay voluntary contributions. However, this year's survey indicates a 10% drop in these requests at both primary and secondary level compared to last year.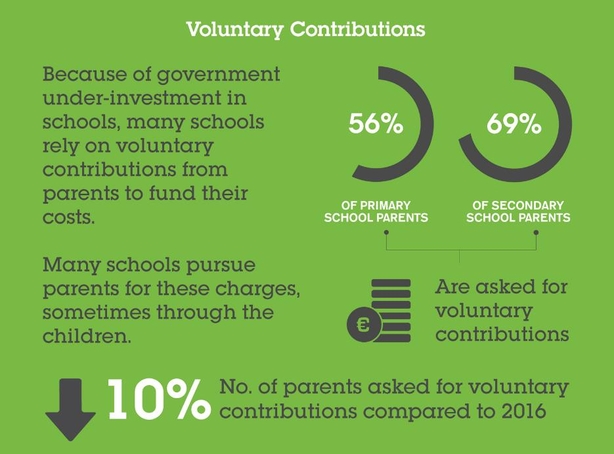 School Books
When it comes to the essentials, on average, school books can cost €275 for secondary school and €85 for primary school. Although rental book schemes are available, just 37% of secondary school parents have access while 71% of primary school parents have access.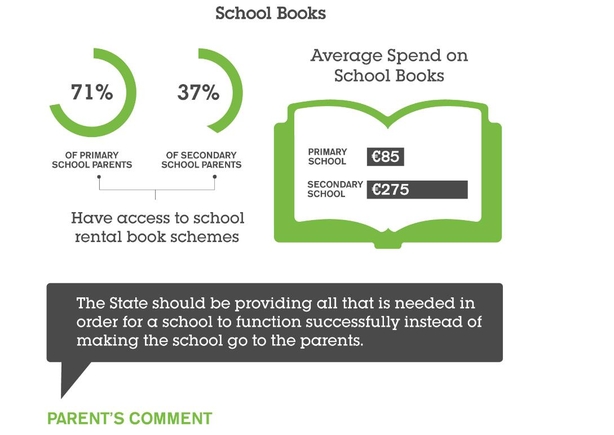 Meanwhile, the average cost of a primary school uniform is €95 while a secondary school uniform comes in at €190 on average.
Barnardos' key recommendation to tackling this problem is to restore the 'Back to School Clothing and Footware Allowance' to the 2010 rates of €200 for a primary school pupil and €305 for a secondary school pupil.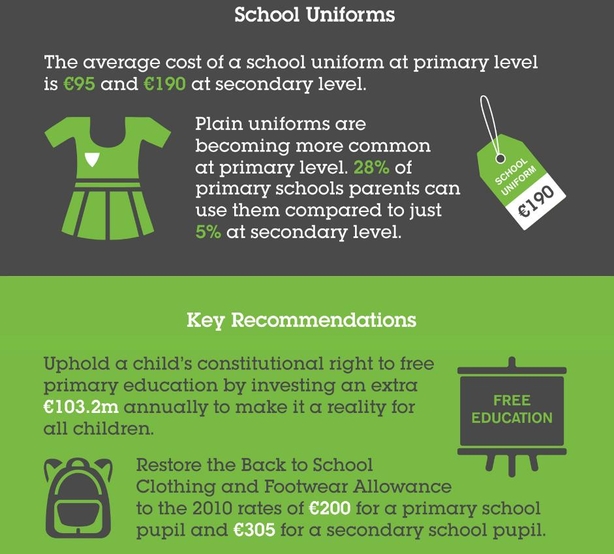 To see the full report and more, click here. Infographs courtesy of Barnardos.