The Affidea Rock 'n' Roll Dublin Half Marathon is back for its fifth annual event this August from Saturday 12th to Sunday 13th with a half marathon, 10k, 5k and fun run distances. What makes this event so rock 'n' roll? The amazing live music that you will run to throughout the city.
This year, a competition was held to in order to search for inspirational running stories and journeys.
The competition attracted 21,000 votes and was won by 37-year-old Sinead Gannon.
The Roscommon woman started her running journey as a junior champion before suffering a career halting injury. After having her two children, Sinead has started to run again and now, thanks to the competition, she will be taking part in the Rock n Roll run in Las Vegas this November. We caught up with Sinead to find out more.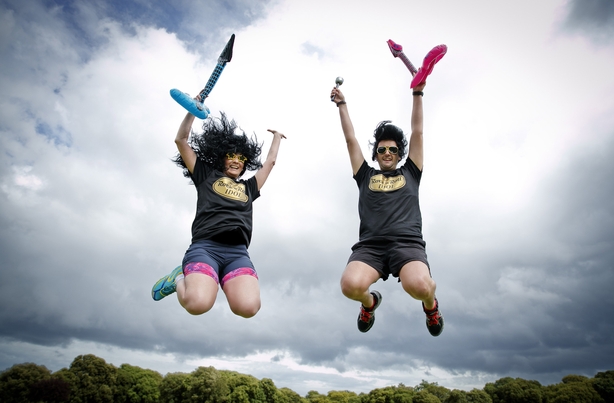 When did you first get into running and what made you fall in love with it?
My first race was when I was five at local community games 60-metre race. As my mother says, I took to it like a duck to water. I think back then it was the thrill of winning and pushing myself to the limit that made me fall in love with running. The love of running just came naturally when I was young.
My parents signed me up to the local running club Roscommon AC the next week and that was it for 12 years. I loved training and racing. But when my injury came about I fell out of love with running and that was it until I laced up again many years later.
This time round I love running for many different reasons. I am not in it to run hard to win. I run for me.
Running gives me time out and sends me into a spill of mindfulness where I can get away from a busy life. I am a better Mother, wife and friend because of running.
A run just puts me in great form and am ready to face work life everything head on again...and finally, I love running because I have made the best running friends for life people whom our paths would probably never have crossed without running. What is said on the road stays on the road. Therapy in itself.
You said a lot of your fellow runners dropped out of the sport in their teenage years - why do you think that is?
It's the same today as 20 years ago.
At the age of 14 upwards my friends cited that they had not the time due to study and part time jobs.
Other friends of mine just did not like the huge emphasis on team sports plus there was the other side, that of peer pressure. If one person decides it's not cool to look hot and sweaty, then other's will jump on the band wagon too.
Last year I finished a masters thesis on the exercise activity levels of adolescents and if there was a relationship between exercise if there was a correlation between exercise activity and resilience and exercise and body image.
The results concluded that young people who exercised to a higher degree had a higher resilience score and body satisfaction score too.
Within the thesis I looked at the barriers to exercise for young people and the top three barriers for males and females were limited time due to study. The second barrier was feeling tired due to school and staying up late.
Thirdly it was a feeling of not been fit enough to exercise and a lack of confidence in themselves to be able to exercise.
Running is an individual sport but also a social sport. There are so many ways you can bring young people into not just running but all other athletic events. I have a plan to start changing young peoples minds starting locally and hoping to go nationally.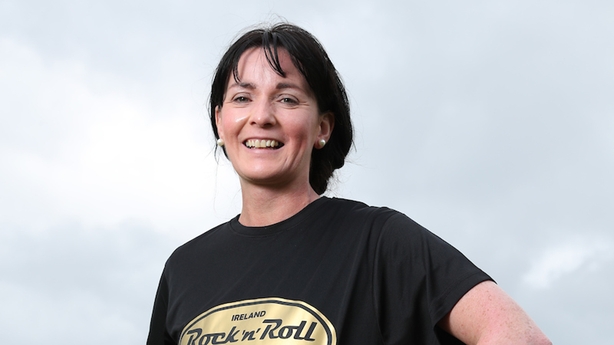 How did it feel to get back into running later in life after you had children?
I was so nervous the first day I laced up my runners. I ran up in our local forest Mote Park, a stone's throw from my house, because I didn't want anybody to see me. But it did get easier.
I took my time and each day I came back from a run I was happier within myself. I ran my way through five years of full-time college as a mature student working five evenings a week and taking care of my two children.
Running focused my mind and actually helped me be all I could be. I really just took it one run at a time one step at a time.
To me, it's very important to have an active family so our kids have been reared on the road and the GAA pitch. I ran with the buggy when my little boy was younger and now it's at the stage where my 14-year-old can do a mile in five minutes and laps me constantly on our training runs and my eight-year-old cycles beside us.
Do you have tips for anyone trying to get back into running or starting for the first time?
Just do it. Put on the runners and get outside and just run. Don't overthink it. Don't put pressure on yourself.

Let's face it none of us are Usain Bolt, so take it nice and slow and have a gradual build up.
I have coached a lot of people from beginners to marathoners and I find if you can get a running buddy for yourself it can make all the difference. The comradery and support can really help.
Then it's just the usual; break in your runners, wear appropriate clothing for the weather and drink 2 litres of water every day. Join a local running club.

There are so many fit4life groups around the country with fantastic coaches and programmes.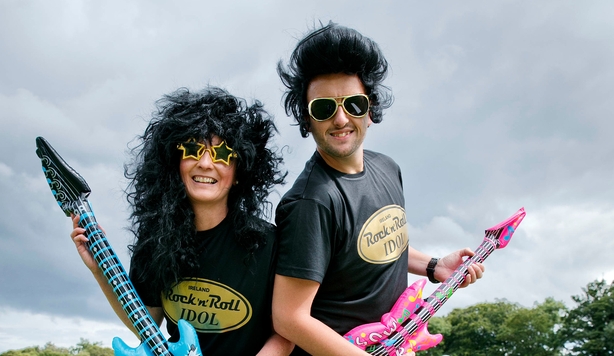 Tell me about the Roscommon Harriers. What do you love about running with a group?
Where do I start? We are a tight knit, kind hearted, mad bunch of runners. We have every type of runner, from those who want to just run socially to those who want to compete to the highest standard.
I am blessed to be able to work with these fantastic people. It's great fun.
From what started out as three is now well over the hundred mark. We are a very successful club in our own right.
Our annual ten-mile road race has had rave reviews and this is all thanks to our hard working team and the effort every club members puts into the race.
I love running with the club. I have all different levels, so the running joke is nobody knows where I will come out of to check on various groups on our training runs.
I have been know to jump a few ditches and cross a few gardens to be able to get down to see that everyone is training to their correct level.
Personally, for me, I love the banter and the friendships. I am a chatty runner and hope to chat my way around the Affidea Rock N Roll Half Marathon on Sunday August 13th.
Tell me about the Rock n Roll Half Marathon - how you got involved and what you will be doing?
It's a fantastic running event. Each mile a band are playing. The time actually flies by while running the 13.1 miles. Its great to pass so many iconic places in Dublin and finishing in the Phoenix Park. It will round off with the Riptide Movement at the finisher festival.
I have run this race a few times now. This year I am looking forward to running the 5km on Saturday but I'm especially excited for Sunday as, for the first time ever, we have a bus load of Roscommon Harriers landing in the morning.
I am really looking forward to running the family run then with my husband and children Ciara and Ronan to top off a fantastic weekend.
What running events are coming up in Ireland that people can look forward to?
There are so many running events to look forward to each week in Ireland. My favourite run will be doing the Affidea Rock N Roll Dublin and of course Las Vegas.
I am also a huge fan of the Dublin Race Series. It has an event for everybody. Then I will be doing my 6th Dublin City Marathon in a row this time pushing my little 11-year-old hero Archie Naughten from Join Our Boys then after Vegas I will race the Clonakilty full marathon. I also hope to get back running cross country for the first time in 20 years.
For more on the Rock n Roll 5 k on Saturday August 12 or the Half Marathon on Sunday August 13, 2017 click here